Hong Kong: How to Eat Dim Sum Like a Local
Last updated by elysees at 2016/4/5; Destinations: Hong Kong
If there's one kind of meal you must enjoy while on a Hong Kong trip it is dim sum. This is the quintessential meal of the Canton region, of which Hong Kong is at the epicenter. Whether you choose a local canteen or a more high scale dim sum restaurant for your experience, you can be sure to witness one of the most enduring traditional dining styles in Asia. This means that going for dim sum comes with its own set of customs! Below, we outline how to enjoy a dim sum breakfast or brunch like a local Hong Kong resident.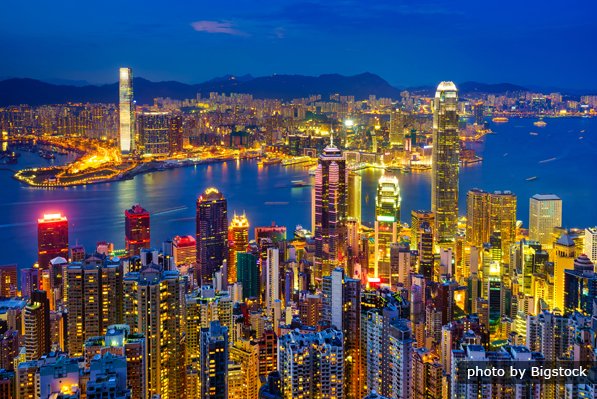 Choose a location
With literally thousands of dim sum restaurants on the streets on Hong Kong, how does one decide where to go? It is a great idea to talk to locals and ask for their advice (since in Hong Kong, where eating might as well be a national sport, everyone has an opinion), especially older citizens. Also, most of the classic eateries tend to be located outside of trendy areas, with the Tuen Long, Tai Po, Jordan, and Mong Kok areas some of the best in the New Territories, and Wan Chai and Causeway Bayneighborhoods on Hong Kong Island.
Arrive early
Dim sum is not for late risers! As a traditional Cantonese breakfast, the best (and only?) way to enjoy dim sum is early in the morning before 8 am and definitely before 9 am. As well, many of Hong Kong's best neighborhood dim sum parlors offer special dishes or prices if you arrive before certain hours, such as 7 am or 8 am, in order to draw in diners in what would otherwise be slow shifts. Besides possibly being able to run into great deals, getting your spot at the table early means you get to experience the height of the action, when dim sum restaurants are fullest of energy and ready to serve streams of diners for the next few hours until lunchtime.
Bring an extra layer, and entertainment
Hong Kong has a hot and humid, tropical climate, which means that in the summer months of April to August, it is steamy and sticky outside. Many establishments therefore overcompensate by blasting their air conditioning systems to quickly cool incoming customers... but it can get too cold too fast! Be sure to bring an extra layer or scarf especially to dim sum restaurants, which tend to be large and airy. In case that you forget your own, some nicer establishments have scarf rentals which you may use during your meal to fend off the chilled air.
Something else you can bring with you to breakfast is entertainment. It is perfectly acceptable and welcomed to arrive with the day's newspapers, magazines, or books to enjoy while you delight in dim sum dishes. Hong Kongese believe in never wasting a second, so the morning is a great time to catch up on your reading.
Find a table, any table
One of the joys of going out for dim sum is mingling with the locals. Older diners tend to arrive earlier and on weekday mornings, while younger diners and families may arrive later and on weekends. All the same, dim sum restaurants are fantastic places to grab a seat at a large table next to other single or small group customers. Whether your fellow dim sum neighbors may or may not be open to chatting can be defined on a case-by-case basis, but sitting at the same table is a great way of observing the finer details of dim sum customs and checking out dishes you might not have tried yet!
Check all the menus
Do you think that a dim sum restaurant has just one menu? Think again! The Hong Kongese are all about discounts, and some fantastic deals can be found at breakfast. Aside from what looks like the main menu, there are often other little pieces of colored paper set on your table or given to you by your waiter, sometimes enough to make a small stack. Most of these feature specials of the day, customer favorites, and other dishes the house recommends. Often, these side menus are available only in Chinese, so if you cannot read Chinese, ordering will be a challenge... or an adventure!
Wash your own dishes
A characteristic of eating out in traditional Hong Kong restaurants is that you are expected to double check the cleanliness of your own dishes and utensils, and to something about it if you are unsatisfied. Because of very fast diner turnover in local restaurants on the whole, sometimes dishes are set on the table that have not been cleaned properly with enough attention. Therefore, restaurants usually bring out a medium sized bowl over which you can rinse your ceramic dishes, tea cup, chopsticks, and bowl, and an extra pot of hot water or tea provided (or simply the pot that you ordered with the intention of drinking). As you look around a dim sum parlor, you will spot many diners doing the exact same thing, so don't be shy.
Drink tea
While on the subject of tea, we suggest ordering tea (or water) to drink when going to eat dim sum. You may get strange looks if you order anything else, such as a soda or alcohol (especially since dim sum is a morning meal!). In Cantonese, the phrase "drink tea" directly refers to enjoying dim sum. Restaurants will always have a few types of tea to choose from, which you can either find on the menu or often your server will rattle off the list of options. Jasmine, black, and chrysanthemum teas are popular and classic choices. Tea orders are typically charged by the head, with unlimited refills for the duration of your meal.
Order just enough
Since dim sum is served in the style of Spanish tapas--that is, a meal of small plates of delights altogether forming a complete meal--the more people you gather to dine with you, the better! This way, you can order many kinds of dishes to share and try. Generally, 2 or 3 dishes per person strikes the perfect balance between leaving happy and full, and going overboard. This may seem like not enough food at first, but because many typical dim sum dishes are heavy with carbohydrates, starches, and oils, you will quickly find that each order fills you more than you might think. And if you have trouble ordering from a Chinese-only menu, just point to nearby dishes that spark your appetite and your server will understand.
Eat, and try everything
The beauty of Chinese cuisine is that there is always something new to try, even for those who have always lived among it. And because of its long heritage, menus are incredibly varied. When eating dim sum, it is recommended to try as much as you can, from the dishes themselves to the dips and sauces that come paired with certain orders. Some are fried, others are steamed, and still others have been tossed around a wok over high heat. Since dim sum is so iconic to Cantonese gastronomy, you will find that dishes and flavors can be drastically different that anything other regional Chinese foods you've had before!