Things to do with Kids in Beijing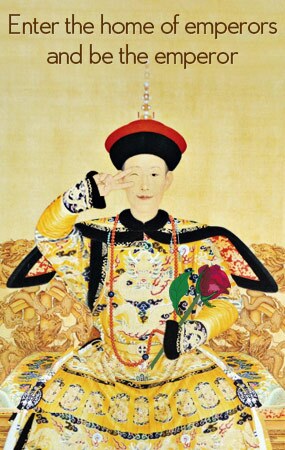 Beijing, an international metropolis, is one of the most famous historical and cultural city in the world. As the capital of China, Beijing is the hub of the country's finance, culture and politics. The city is a combination of modernity and tradition. There are various historical sites along with beautiful scenery scattered throughout the city. Also, there are shows for visitors to choose from. As a result, Beijing is thought to be a place that exceeds expectations of all tourists. With easy access to transportation, Beijing is a highly recommended city for tourists with children.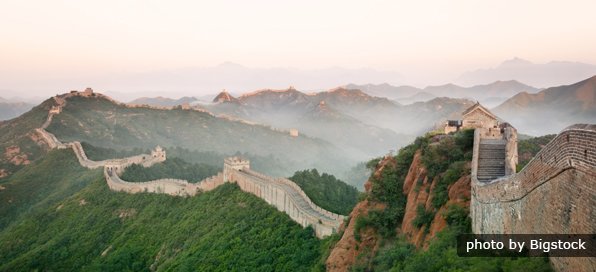 Red Theatre Beijing Kungfu Show
The 70 minute traditional kungfu show held at Red Theatre in Beijing follows how a monk named Chunyi became a great kungfu master through hark work. This is a great  show to take kids to. They will enjoy the amazing kungfu and acrobatic skills in the show. The theme of the performance is Growth and Hardship which kids can learn from.
The show combines modern dance, kungfu and acrobat. English subtitles are available so audiences have a better understanding of the show. The average age of the talented performers are 17. The show has performed in Red Theater since 2004. It is the most popular show in Beijing, so seats sell out fast. It is advised to book your tickets in advance.
Ticket price: From 180 yuan to 680 yuan
Show time: On the weekend: twice a day. The first is held from 5:15 to 6:30pm and the second is from 7:30 to 8:40pm. On the weekday: 7:30 to 8:40pm.
Tips:
Transportation: take public bus No. 6, 8, 34, 35, 36, 41, 60, 116, 705, 707, 743, 807, 822, 957 and 958 to Beijing Stadium Station.
The Great Wall
The Great Wall is one of the most magnificent tourist sights in the world. Its path stretches approximately 4,000 miles.
There many sections of the Great Wall in Beijing have their own unique qualities. Visitors can choose different sections to visit according to their interests. For visitors with children, it is recommended to visit the fully-restored section.
How to choose a Great Wall section to visit
Badaling Great Wall
The most popular Great Wallsection is Badaling Great Wall as it was restored earlier than other sections near Beijing. Over 300 celebrities throughout the world have visited it. However, as the reputation of Badaling has increased, this Great Wall section is often crowded.
Distance from Beijing: 2 hour drive, about 72 kilometers
Open hours: 6:30am to 7pm from April to October; 7am to 6pm from November to March
Facilities: Cable cars, shops, restaurants and wheelchair access.
Ticket price: 45 yuan
Mutianyu Great Wall
The Mutianyu section is the longest and fully restored. First Lady, Michelle Obama, has visited this section. It is also near Beijing and less crowded than Badaling. Driving to Mutianyu takes an hour and a half.
Distance from Beijing: 1.5 hour drive, about 73 kilometers
Open hours: 7:30am to 5:30pm year-round
Facilities: Cable cars, roller coaster cars (very popular), shops and restaurants
Jinshanling Great Wall
Jinshanling Great Wall Section is half restored and a superior hiking section. Take your kids to Jinshanling to appreciate the beautiful scenery during sunset.
Distance from Beijing: 2.5 hour drive, about 154 kilometers
Open hours: 8am to 5pm year-round
Facilities: Cable cars
Hutongs
There were once hundreds and thousands of hutongs in Beijing. They were the most important symbols of Beijing, but as Beijing became modern, hutongs disappeared gradually.
As a part of the old Beijing, hutong shaped its unique folk culture. The tour to hutong will help you and your children learn about the characteristics of old Beijing.
Shichahai Hutong - the most distinguished hutong in Beijing
Highlights:
Architecture and old Beijing culture
There are 15 hutongs in Shichahai Hutong. They cross beside Qianhai Lake, Houhai Lake and Xihai Lake. Many celebrities' former homes were scattered there, including Soong Ching-ling, the wife of Sun Yat-sen; and He Shen, a politician in the Qing Dynasty and Guo Moruo, a great writer.
Yinding Bridge is located on the eastern side of Shichahai hutong. On the bridge, you can see West Hill and its beautiful scenery.
Most Shichahai hutongs are idyllic . Baihuashenchu hutong is one of them. There are many flowers in this hutong, which contributed to its name.
Recommended visiting time: 1 to 2 hours
Tips:
Taking kids to Shichahai Hutong by pedicab is a special way to tour hutong. Also, since Shichahai hutong is like a maze, visitors often get lost so using a pedicab is recommended. Remember to bargain for any item you're interested in buying.
Location: Shichahai area in Xicheng District
Nanluoguxiang – the only one fully preserved area in Beijing
Highlights:
Various hutongs
Nanluoguxiang is a hutong, located on the eastern side of Beijing's axis. It starts from Guloudong Avenue and ends at Ping'an Street, stretching 8 meters in width and 787 meters in length. As one of the oldest parts of Beijing, Nanluoguxiang has a history of over 740 years. It is the only fully preserved area in Beijing. There are various mansions there. It was the center of the city during the Yuan Dynasty and a rich place during both Ming and Qing dynasties where many royals lived. It is one of the best places to take your kids to visit and experience old Beijing.
Recommended visiting time: 2 hours
Tips
It is recommended to visit Maoer Hutong, the most well-preserved hutong in Beijing. Mao'er hutong is the 4th hutong on the western side of Nanluoguxiang. It is one of the most famous hutongs in Beijing and most visitors visit there. There are many homes there. Both No. 35 and 37 in the hutong were the former homes of Empress Wan Rong, the wife of the last emperor of the Qing Dynasty, Bu Yi. Before Wan Rong married, she lived there.
Numbers 5 and 9 are Keyuan which inspired the famous Zhuozheng Garden and Shizilin of Suzhou. It is a well-preserved garden.
Zhonglouwan Hutong
Highlights: Bell Tower, Drum Tower and local food
Zhonglouwan hutong is aligned north-south. It starts from Dongfuchi Hutong from the north and crosses Zhongku Hutong, Lingdang Hutong and Tanggong Hutong. Zhonglouwan Hutong is famous for its Bell and Drum Tower. You can take your children there to taste local food at Zhonglouwan Hutong. There are little shops and souvenirs there that you can experience.
Recommended visiting time: 1 to 2 hours
Location: Andingmen, Dongcheng District
Tips: Go to Bell Tower and Drum Tower
Bell and Drum Tower were once used to tell time, which dominated Beijing's ancient skyline. Thus, it provided an overview of central Beijing before the modern era. A bell would announce the commencement of the day when the city's gates would open, while a drum marked the end of the day when the city's gates closed. You can climb to the top of drum tower to see a fantastic drumming show that lasts for 5 minutes.
Beijing Zoo
Highlights: See creatures like giant panda, antelope and Qing Dynasty architecture, and visit Beijing Aquarium
Beijing Zoo is located on Wai Avenue of the West District. The zoo is a distinctive and classical Chinese garden. It is now one of the largest zoos in China. Beijing Zoo houses more than 6,000 creatures of over 600 different species from all over the world, including the giant panda, African giraffe, antelope, European wild ox and Indian gibbon. The zoo was first built in 1906. It is also famous for its Qing Dynasty architecture. It has an area of 40,000 meters squared which is a large place for you and your children to explore.
Beijing Aquarium (Beijing Haiyangguan)
Beijing Aquarium opened to the public inside Beijing Zoo in 1999. Kids love ocean creature performances by dolphins, sea lions and other sea animals. There are many performances every day. The themes of Beijing Aquarium are blue and orange, representing the mysterious sea and vitality. There are 7 exhibition halls and a wide range of fish species in the aquarium.
Transportation: Take bus No. 7, 15, 19, 27, 45, 332, 334, 347, 360, 601, 708, 714, 716, 732, 808, 812 and 814
Ticket price: 130 yuan
The Forbidden City
Highlights: The largest imperial palace in the World
Located in the center of Beijing, 
the Forbidden City
 is a symbol of Beijing. When visiting Beijing, tourists will certainly experience the holy, Forbidden City. The Forbidden City is the largest imperial palace in the world. During the Ming and Qing dynasties, 24 emperors lived there. The Forbidden City consists of 2 parts as follows: (1) the Outer Court for emperor to exercised his supreme power over the nation; and (2) the Inner Court for emperor and his royal family to live. It was first built in 1406 with took 14 years to complete.
It is open to the public today. Visitors can see the royal architecture, treasures, decorations and paintings. The opening rate of the Forbidden City is 56% now and is said to reach 70% before October 2015.
Recommended visiting time: 4 hours
Tip:
1. The limit of daily visits to the Forbidden City is 80,000 visitors and ticket sales will stop once this number is reached.
2. Keep in mind that it is closed on Mondays.
Beihai Park
Highlights: Take a boat on the lake and go to White Dagoba, Haopujian Garden, Nine Dragons Wall and Five Dragons Pavillion
Beihai park has a history of over 1,000 years. It is located in the Xicheng District. It was a royal park and opened to the public in 1925. Beihai park is a gem of Chinese traditional architecture art. It is an integration of imperial palaces and religious constructions. It is a large park with an area of about 710 meters squared. The Forbidden City and Jingshan Park are located to its east. After visiting the Forbidden City, you can take your children to Beihai Park to rest.
Nine Dragons Wall
Dragon is the oldest totem in China. Chinese people are affectionate towards dragons, especially emperors who believed that dragons represent power and strength. Nine Dragons Wall lies in the northwestern region of the park. It is the only wall caving nine coiling huge dragons on both sides among the most famous three Nine Dragons Wall. It was built in 1756 and although 250 years have passed, it still has a bright color and is well preserved.
Recommended visiting time: 2 hours.
Transportation: Take Subway Line 4 to Ping'anli Station and then walk about 20 minutes along Di'anmen Xi Dajie to the east, you will get to the northern gate of the park.
Admission fee: 10 yuan (Apr.1 to Oct. 31); 5 yuan (Nov. 1 to Mar. 31)
Tips:
More than half of the land is made up of lake. Therefore, it is recommended to take a boat there.
Summer Palace
Highlights: Boating on Kunming Lake and appreciating the picturesque scenery
The Summer Palace in Beijing is the largest and most well-preserved royal garden in China. It was once used as an entertainment place for royal families. About 15 kilometers from Beijing central, it is a vast ensemble of lakes, gardens, pavilions and palaces. It was first built in 1750 by Qianlong Emperor of the Qing Dynasty and influenced the architecture in China. Just walking around to see different courtyards is a pleasure.
The palace can be divided into 4 parts as follows: court area, lake area, front hill area and rear hill area. In summer, it is recommended to take a boat on Kunming Lake to enjoy the breeze and in winter, you can ski on the frozen lake. It is a large garden for you and your children to explore at any time.
Location: Summer Palace is located in northeastern suburb of Beijing.
Opening Hours: 7:00am-5pm from November 1st to March 31st; 6:30am-6pm from April 1st to October 31st
Recommended visiting time: 3 hours
Transportation: get off at Beigongmen Station (Beigongmen means the North Palace Gate) and get out of the station from Exit C2 (southwest exit) and walk west to the East Palace Gate.
Tips:
Tickets only include the entrance fee. Entering some places, like Longevity Hill and Dehe Garden require additional payment.
Temple of Heaven
Highlights: Circular Mound Alter, Hall of Prayer for Good Harvest and Imperial Vault of Heaven
The Temple of Heaven was the place where emperors in the Ming and Qing Dynasties held worship ceremonies. Emperors would go to the Temple of Heaven to pray for a good harvest. It was considered one of the most holy imperial temples in Beijing. Built in 1420, it is still the largest sacrificial place in China.
Visit there in the morning to see many elderly people exercising. Some of them practice Tai Chi, traditional dance, sword fighting and calligraphy. If you and you kids are interested in these activities, you can join them and ask them to teach you. Some of them are able to speak English and are enthusiastic about you joining.
Recommended visiting time: 2 hours
Get there: Take subway Line 5 and get off at Tianan Dongmen Station. Exit from Exit A, and you will find the east gate of the Temple of Heaven.
Hall of Prayer for Good Harvest
It is a large building with a round roof and 3 layers of eaves. Emperors held prayer ceremonies there.   
Circular Mound Alter
It is located in the southern region of this area. It is an open three-layered circular stone altar.