One Day Xitang Water Town Relax Tour from Shanghai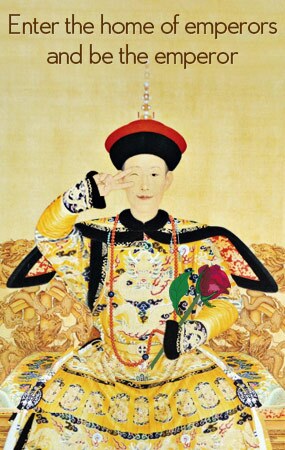 You will enjoy one day trip to Xitang from Shanghai in this tour. Xitang is located in Jiashan County in Jiaxing City, Zhejiang Province. Xitang Water Town is a famous ancient town with thousands years history. It looks like an ink painting scrolling before your eyes, making you relaxed and happy. Whether local residents or travelers in Xitang, you can see they all stroll a carefree type without a single worry. You will get a relaxation from this comprehensive tour.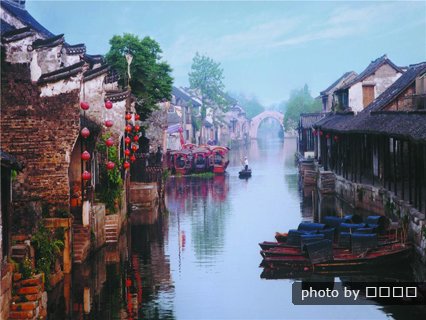 What to see in Xitang Water Town
The town is densely distributed with rivers and has a very quiet natural environment. Rivers is the essence of the little town. There are 9 rivers converging there and dividing the town into 8 sections and many bridges link them as a whole. 
Inside the town, there are many well-preserved architectural groups constructed during the Ming and Qing dynasties. 
The most well known scene of this town is covered corridor. You can walk along the corridor to watch boats in the rivers. 
You will also see and walk on some different lanes which connect the town. The narrowest lane is about 31 inches wide.  
Covered Corridor
Perhaps the best known of Xitang Water Town is the covered corridor. The whole covered corridor is more than 1,000 meters (about 1094 yards) long, consisting of many sections along the rivers of Xitang. It attracts visitors from all over the world with its particular charm. It can provide shelter for people to avoid either the baking hot sun or the rain. Walkers can also take a rest there since benches are put on the riverside. On a rainy day, walking along the covered corridor, you might start to yield a feeling of nostalgia.
West Garden
The West Garden was originally the villa of Zhu family of Ming Dynasty, but later it was changed hand to Sun family. The west garden is scenic and relaxing, exquisitely charming with waterside pavilions, artificial waterfalls, rockeries, fish pond, small bridges, trees, flowers and other ornaments. On the rockwork on the east side of the garden stands a tea house called ''Ting Tao Pavilion'' . Famous Chinese poet Liu Yazi (1887-1958) once came here and took photos.
Shipi Alley
The Shipi Alley is the most distinctive alley in Xitang Water Town, which is packed with 122 alleys. Among these alleys, Shipi Alley is the longest and narrowest alley one. There are many long-standing families in Xitang Water Town in ancient times, thus many mansions can be seen there. The Shipi Alley is paved between Wang family and Sun family's mansions with 168 stones. It remains its ancient and unique charm to this day.
How to get to Xitang Water Town
You will be picked up at the hotel lobby in Shanghai and then be transferred to Xitang Water Town. The drive from Shanghai to Xitang covers a distance of 90km and takes about 1.5hours.
1- Day Trip to Visit Xitang Water Town
If you like this ancient and beautiful town, you can book a tour in Xitang Water Town Relax Tour or contact us to customize a tour meeting your requirements.
Duration: approximate 8 hours