Hong Kong Festival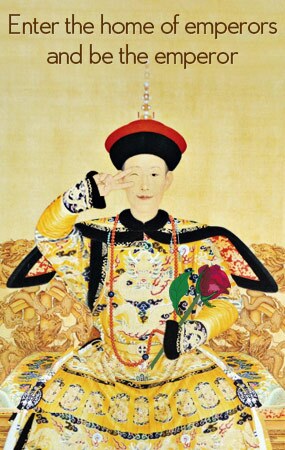 Since becoming the special administrative region of China with a degree of autonomy on 1 July 1997 under the principle of "one country,two systems",Hongkong has developed into a major entrepot in Asia-Pacific.It is also major global trade hub and financial center,and is regarded as a world city.Due to its unique long history,the  amalgamation of language and culture and the international atmosphere has a profound influence on all aspects of life in Hongkong.It is not only restrained in its core of eastearn culture but also passionate with the western cultural features.Hong Kong is frequently described as a place where "East meets West", reflecting the culture's mix of the territory's Chinese roots with influences from its time as a British colony.Here are some important festivals in Hongkong for your reference to its culture and traditions.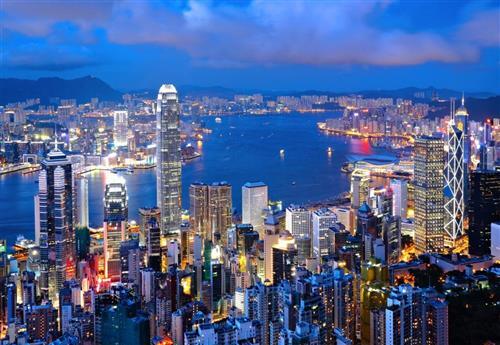 Hongkong Chinese New Year
It is the city's biggest and most colorful festival.It is inevitable for you to get deeply impressed by the energitic atmosphere as you pray for good luck in crowded temples,go on a shopping spree in the festival markets selling auspicious foods and take photos of the red lanterns which make the night sky beautiful and splendid.
This ancient festival has developed some distinct features of its own which are unnique in Hongkong. So you will observe a Chinese New Year like no other in the rest of the world. There is a fabulous parade of floats, international and local performers, a stunning fireworks show over the harbour, heart-pounding action at the race track, and so much more.
Date: February 2016 (Exact date to be announced)
Holiday business hours: Most government offices, banks and public utilities will be closed for the Chinese New Year public holidays in Hong Kong. However, most shops and restaurants in the busiest districts will remain open. Some shopping malls may even extend their service hours. Major attractions, theme parks and public transport will operate as usual. Street markets and stalls will usually close on the first and second day of the Chinese New Year (8–9 February) and resume business from the third day (10 February).
Birthday of Che Kung
Che Kung's Birthday falls on the second day of the first lunar month. In Hong Kong, Che Kung is the deity of choice for securing a winning hand.
The former Song dynasty (960–1279) military commander was noted for being able to suppress uprisings, and is also believed to have accompanied the last Song dynasty emperor to Sai Kung in what's now the New Territories. He later was worshipped as a god.
On his birthday, Che Kung temples are crowded with devotees hoping to catch him in a good mood. Around 100,000 people visit the Che Kung Temple in Tai Wai on this day, where they turn fan-bladed wheels and beat a drum to pray for good fortune in the coming year.
Date: 20 February 2015
Address: 7 Che Kung Temple Road, Tai Wai, New Territories
Tel: +852 2603 4049
How to get there: MTR Che Kung Temple Station Exit B, then follow the instructions to go along Che Kung Temple Road and walk about 10 minutes.
Spring Lantern Festival
The Spring Lantern Festival falls on the 15th day of the first lunar month. On the last day of Chinese New Year celebrations, couples spend time together on what's informally called as "Chinese Valentine's Day". In the past, singles would play matchmaking games on this auspicious day. Hong Kong is very beautiful during this event, when colourful lanterns are hung everywhere in parks, flower markets and restaurants.
Hung Shing Festival
The Hung Shing Festival falls on the 13th day of the second lunar month. Like many of the gods worshipped and celebrated in Hong Kong, Hung Shing was originally a historical figure who was later deified. Hung Hei served as Governor of Panyu in Guangdong province during the Tang dynasty (618–907). He was a respected astronomer and geographer and helped forecast the weather for fishermen and merchants. Today in Hong Kong, the Hung Shing Festival is marked mostly by fishermen who feel indebted to his name.
Ho Sheung Heung
Address: Ho Sheung Heung, Sheung Shui and Sheung Shui Town Centre, New Territories
How to get there: MTR Sheung Shui Station Exit D1 and take minibus 51K
Hung Shing Temple in Ap Lei Chau
Address: Hung Shing Temple, Hung Shing Street, 9, Ap Lei Chau, Hong Kong Island
Ching Ming Festival
The Ching Ming Festival falls during the third lunar month. Ching Ming literally translates as "clean and bright", and this is the day when Chinese people sweep the graves of their ancestors.What's more, the festival is an important ancestor worship ritual that also requires families to weed graves, touch up headstone inscriptions, make offerings of food and light incense.
Traditionally, many people burn paper offerings at gravesites during the festival for their ancestors to use in the afterlife. The most popularly being used is faux cash, but people in Hong Kong nowadays also burn paper imitations of mobile phones, laptops, refrigerators, air-conditioners and even luxury cars.
Birthday of Tin Hau
Tin Hau's Birthday falls on the 23rd day of the third lunar month. According to Hong Kong's maritime heritage, Tin Hau is the Goddess of the Sea and patron saint of fishermen, and has a strong and loyal following here. On her birthday, locals flock to over 70 temples dedicated to her to pray for safety, security, fine weather and full fishing nets during the coming year. The festival is even celebrated by many young people who are more likely to catch a fish in a seafood restaurant than on a trawler.
The Cheung Chau Bun Festival
The Cheung Chau Bun Festival falls on the fifth to the ninth days of the fourth lunar month.Every year, the people of Cheung Chau get busy making papier-mâché effigies of deities, preparing costumes, baking buns and building a bamboo tower. And it is deemed by Time.com as one of the world's 'Top 10 Quirky Local Festivals'.
It all started with a plague that devastated Cheung Chau in the late Qing dynasty (1644–1911). The islanders built an altar in front of the Pak Tai Temple and petitioned the god Pak Tai to drive off the evil spirits besieging the island, while parading statues of deities through the narrow lanes of their village. The plague ended after the performance of these Taoist rituals and 100 years later the rituals are still performed in a festival that is listed as an intangible part of China's cultural heritage.
For the thousands who crowd the ferry boats to the erstwhile pirate haven, this is the spectacular Cheung Chau Bun Festival. The weeklong event includes Taoist ceremonies and music, a parade, lion dances, drum beating and an exciting Bun Scrambling Competition involving a tower of buns.
Date: 11-15 May 2016 (to be confirmed by organiser)
Birthday of Buddha
Buddha's Birthday falls on the eighth day of the fourth lunar month. The Birthday of the Buddha (Siddhartha Gautama, the founder of Buddhism), also called the Buddha Bathing Festival, is one of the most spiritual and unique festivals celebrated in Hong Kong.
According to legend, nine dragons sprayed water to bathe the baby Buddha at birth. Devotees gather at Buddhist temples across the city to pay their respects to  commemorate this revered deity by bathing statues of him in bowls of water. The ritual is believed to aid in the purification of one's soul.
Before and after the Birthday of Buddha, celebrants also eat special green cookies which are deliberately quite bitter and eating them represents passing through hardship to enjoy better things.
Birthday of Tam Kung
It is on the eighth day of the fourth lunar month. Tam Kung is revered among fishermen and coastal communities. However, the worship of this deity is unique to Hong Kong. Born in the Huizhou prefecture in Guangdong province during the Yuan dynasty (1206–1368), Tam Kung was capable of forecasting the weather and healing the ill when he was a child. His statue is usually portrayed as an 80-year-old man with the face of a 12-year-old child because he is believed to have achieved wisdom at a young age and learned the secret of remaining forever young.
Hong Kong Dragon Boat Carnival
In Hong Kong, an ancient Chinese festival has become one of the world's greatest parties----the Hong Kong Dragon Boat Carnival. And every year, boats, beers and cheers draw hundreds of thousands of revellers and spectators to stunning Victoria Harbour. The Dragon Boat Festival falls on the fifth day of the fifth lunar month.
It started in 1976 when Hong Kong fishermen participated in an international dragon boat race off Shau Kei Wan. This humble event would go on to spark an explosion of worldwide interest in dragon boat racing and transform this ancient Chinese folk ritual into a modern international sport. In 2015, around 4,000 athletes representing 14 countries and regions competed in the CCB (Asia) Hong Kong International Dragon Boat Races.
Birthday of Kwan Tai
Kwan Tai's Birthday falls on the 24th day of the sixth lunar month. Worshipped somewhat paradoxically by both police and the secret societies they investigate, it could be said that Kwan Tai has the crime and punishment market very much cornered. But the Han dynasty (202 BC----220 AD) general became immortalised as the God of War and is widely regarded as a symbol of loyalty and integrity, and therefore appeals to all military-like groups.
Date: 8 August 2015
Address: 124 --130 Hollywood Road, Sheung Wan, Hong Kong Island
Tel: +852 2540 035
How to get there:
Take bus 26 from Pacific Place, Admiralty and get off at Man Mo Temple, Hollywood Road.
MTR Sheung Wan Station Exit A2, walk along Hillier Street toward Queen's Road Central, and walk to Hollywood Road.
Seven Sisters Festival
The Seven Sisters Festival falls on the seventh day of the seventh lunar month. It is informally known as "Chinese Valentine's Day" (along with the Spring Lantern Festival). Chinese legend tells that two stars of Altair and Vega are actually two lovers ----a mortal cowherd and a goddess weaver----who have been cruelly separated on either side of the Milky Way. Many say that on this date each year the magpies take pity on them and form a temporary bridge for them to be united.
The festival is traditionally celebrated with needlework competitions, the burning of incense and young women making offerings to the lovesick goddess weaver and her cowherd. But in Hong Kong, some young romantics make additional offerings at Lovers' Rock on Bowen Road in Wan Chai on Hong Kong Island.
Date: 20 August 2015
Address: Lovers' Stone, Bowen Road, Wan Chai, Hong Kong Island
How to get there: MTR Wan Chai Staton Exit A3, walk along Tai Yuen Street take Bus 15 at Queen's Road East and get off at Hong Kong Adventist Hospital, then walk along Bowen Road for around 30 minutes.
The Hungry Ghost Festival
According to traditional Chinese belief, the seventh month in the lunar calendar is when restless spirits roam the earth. Many Chinese people make efforts to appease these transient ghosts, while "feeding" their own ancestors----particularly on the 15th day, which is the Yu Lan or Hungry Ghost Festival.
Different from Halloween in Europe, the Hungry Ghost Festival is essentially related to the Chinese practice of ancestor worship. Many people set fires on roadsides and burn faux money and other offerings for ghosts and ancestors to use in the afterlife. Food is also left out to satify the appetite of the hungry ghosts. 
One of the main highlights of the festival is the Chinese operas, usually held on temporary bamboo stages, performed to praise the charitable and pious deeds of the deities.
Mid-Autumn Festival
As the round shape symbolizes unity in the Chinese culture, the full moon stirs these ancient sentiments, which are embodied in the way the Mid-Autumn Festival is celebrated since the early Tang dynasty (618 ----907).
On the fifteenth day of the eighth lunar month every year, families would get together to make offerings of osmanthus-flavoured wine, fruits like pears, grapes, pomegranates and of course mooncakes to the heavens, to express gratitude for a  harvest as well as enjoy a reunion with relatives who live far away. To many, this is considered to be one of the most important festivals of the year.
Nowadays Hong Kong still celebrates this holiday with its characteristics for fusing tradition with innovation.
Monkey God Festival
The Monkey God Festival falls on the 16th day of the eighth lunar month. Since the mischievous Monkey God first appeared in the Ming dynasty (1386–1644) novel Journey to the West, he's become a popular character in East Asian stories, with his antics even crossing over into Western television in more recent times.
Today, people remember the Monkey God by burning incense and paper offerings on his festival. The best place to see these rituals take place is at the Monkey God Temple at Po Tat Estate in Sau Mau Ping in Kowloon, where hundreds of people will turn up to present offerings.
Date: 28 September 2015 (Eighth Moon, Day 16)
Address: Po Tat Estate, Po Lam Road, Sau Mau Ping, Kowloon
Tel: +852 2717 3378
How to get there: MTR Lam Tin Station Exit B and take minibus 71A to Po Tat Estate
Birthday of Confucius
The Birthday of Confucius falls on the twenty-seventh day of the eighth lunar month.Born around 2500 years ago, Confucius is one of the most influential of China's philosophers. The lauded man left a world-famous legacy of teachings and ethical principles that stress self-enlightenment through the Five Virtues of charity, justice, propriety, wisdom and loyalty. Confucius' influence on social and family practices can still be found in China and other Asian countries today.
Date: 9 October 2015 (Eighth Moon, Day 27)
Chung Yeung Festival
The Chung Yeung Festival falls on the ninth day of the ninth lunar month. Similar to the Ching Ming Festival in spring, the Chung Yeung Festival is when entire families congregate at cemeteries to engage in age-old practices of ancestor worship.
It is also popular to hike to the city's high points on this day, as it's believed this will bring good luck. In Hong Kong, people go outdoors for a picnic on this day, with many people eating special cakes called "ko" . The name sounds similar to "high" or "top" in Chinese.
Date: 21 October 2015 (Ninth Moon, Day 9)
Winter Solstice Festival
The Winter Solstice Festival falls during the 11th lunar month. The Winter Solstice Festival originates from the Chinese concept of yin and yang, which represents balance and harmony in life. It's believed that the yin represents darkness and cold at their most powerful on the shortest day of the year, but also at their turning point to give way to the light and warmth of yang. For this reason, the Winter Solstice Festival is a time for optimism.
Today, people mark the occasion in northern China by eating Chinese dumplings, while the southern part of the country puts on a much bigger celebration, second only to Chinese New Year for many families.In Hong Kong, most people finish work early on the festival and go home for lavish meals with their families. They'll usually include tongyuen on the menu (a sweet soup with balls of sticky rice) because its name sounds like "reunion".