Hong Kong Nightlife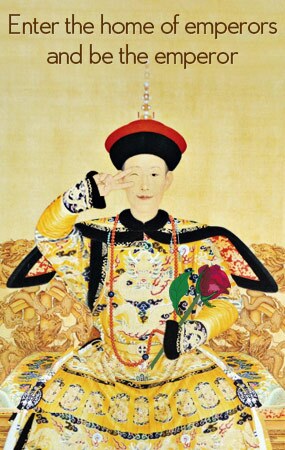 Hong Kong Nightlife
The Sleepless City
As an international metropolis, Hong Kong is not only an important financial center, but also a paradise for shopping and tourism all over the world. Form day to night, Hongkong is abundant with all kinds of excitement and novelty. It comes alive at night with the legendary nightlife scene. You can always find something to do at every time of the day in this that never sleeps. Diners, revelers,theater goers and market traders are out relaxing themselves after a long day's work The nightlife options are too numerous to mention, and below are some samples on offer, in aspects of cultural performances, late-night party venues, midnight feasts to name but a few.
IF you are after a good time, you are definitely in the right place! Whether you are after a classy cocktail in a trendy bar, live entertainment that beats through the night, a late-night snack to quell those hunger pangs or even a midnight run, Hon Kong is the city to oblige.
Bars
The crazy all-night vibe in Hong Kong is mainly because of the sheer number of bars of all shapes and sizes. Most people who come ton Hong Kong for the first time often head straght to the thoroughfares of Lan Kwai Fong in Central. Here are packed with bars and nightclubs and revelers going out onto the streets.
Little Lab
It takes the leading fashion in cocktails with a unique Hong Kong favour. For instance, the Yuan-yang is popular among newtimers which transforms Hong Kong's well-known yuanyang (coffee-tea drink combo) into a malty alcoholic cocktail.
Ping Pong 129
It is located underground in a converted ping pong hall in the gentrified district of Sai Ying Pun. This Spanish Gintoneria-gin and tonic bar- serves up to fourty international crafted gins, each of which can be paired with a different tonic and garnish to bring out its different flavor profiles. Come and try the Gin Mare!
Music
Hong Kong has a happening live music scene, offering everything from Cantopop gigs to jazz recitals and even karaoke.
Full Cup Café
It is much more than a coffee spot. Its five-floor space is a paradise for hipsters which is consist of artistic corners, a workshop space and a "secret" garden where popular indie artistic activities are regularly held. You will often see creative groups of people huddling together at the table with the intention of escaping from the busy outside world.
Dada Bar + Louge
It is a blessing for the Jazz enthusiasts which is inside The Luxe Manor tahat is inspired by the quirky Dadaism art movement in the early 20th century. Find a seat here and listen to the venues. The Jazz, blues or string bands will take you to another whimsical world.
Sunbean Theatre
It is one of Hong Kong's most hostoric theaters which was founded in 1972 by a group of Shanghai immigrants. Here you could enjoy authentic Cantonese opera performance. There are many famous Cantonese stars and authentic performances are held most days of the week in two auditoriums.
Fringe Club
It has been usd as an important platform for artistic activities since 1984. If you are after a Shakespeare redition, a stand-up comedy show, a live music gig, an art exhibition or a poetry evening, this place will be the best choice for you. Be sure to check the Fringe Club's events calendar.
Wan Chai
As a witness to the fast transformation over the past 150 years, from a mid-19th century fishing village into today's buzzing social beacon of Hong Kong, Wan Chai's all-night entertainment is related to its maritime ties. There are a lot of fun here from dusk till dawn which makes itself worth exploring.
House of Stories
This center is located in an old tong lau tenement building and opens its doors to visitors who want to hear old neighborhood tales, visit the historic streets and get invovled in creative workshops.
Ho Wah Cafe
It is a 60-year-old streetside dai pai dong(tea cart) that moved into a tong lau in the 1980s. It is a really popular local spot for a bite to eat after a long night out in Wan Chai. Thick toast and milk tea which are its specialties will be available for eraly risers as early as 5 am. in the morning.
Joy Hing Roasted Meat
It is a late-night restaurant which has been serving up Cantonese char siu(barbecue meat) since the end of the Qing dynasty. The Chow family started business in the early 1900s and still uses a special oven to achieve rich barbacue flavors in its meat.
Happy Wednesdays
This is when the Hong Kong Jockey Club Happy Valley Racecourse is floodlit for horse racing activities, live entertainment and beer. After the races, the crowds divide up and head for other Wan Chai's nightly offerings.
Billidart Bar & Resaraurant
It is an American-styled sports bar that keeps punters busy all night long with its raft of pool tables, dart boards and screens showing the big sports matches, as well as dedicated beer pong tables.
As Hong Kong's all-time district that never sleeps, you will always have a large number of options here in Wan Chai for the night, so whatever your expectations are, you will be sure to find something satisfatory and enjoyable.
A Symphony of Lights
It is the nightly multimedia show which involves more than 40 buildings on both sides of the Victoria Harbour. It is named by Guinness World Records as the "World's Largest Permanent Light and Sound Show". Coloured lights, laser beams and searchlights perform in an unforgettable all-round spectacle synchronised to music and narration that celebrates the energy,spirit and diversity of Hong Kong.
There are five main themes: Awakening, Energy, Heritage, Partnership, and the finale, Celebration. The show is free for public enjoyment and no admission ticket is required.
Time: 8 pm. daily. The show lasts for about 13 minutes.
Hong Kong's nightlife is legendary and you will be sure to feel the vibe too after trying the following several seggestions. But whatever you do while you are here, just remember to capture the city's skyline view at night which will stay with you forever.