Lijiang Folk Customs Garden Guide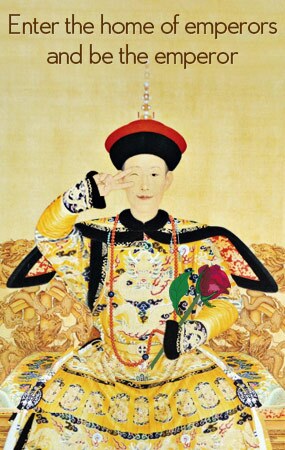 In Gulin province of China, by the side of the River Lijiang, lies one of the most fascinating amalgam of ethnic subcultures who put up on display their proud history and arts on display for people from all over. It is a world of diverse yet well knit ethnic communities and their unique well preserved culture.
It is here at the Lijiang Custom's garden that one will come across centuries old tribal history and arts and spend a day learning about the struggles and the vibrant cultural ethos that makes this place one of a kind.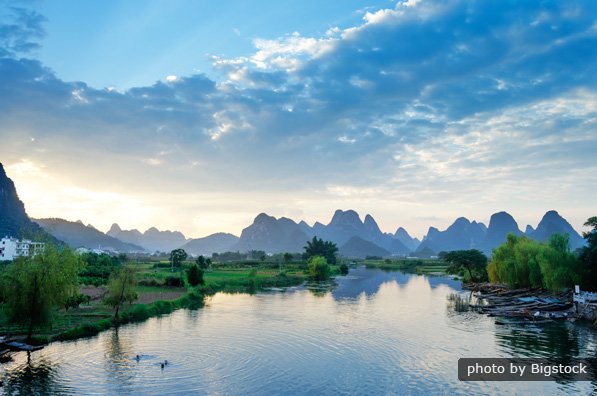 It's a world of waterways and bridges and fascinating topography giving a perfect setting for ethnic subcultures of tribes which creates this magical land where tourist throng each season of the year. Close to the town is located the Lijiang Customs' Garden which allows you a bird's eye view of all of these amalgamated cultures of the region.
Planning a trip to this most important tourist destination must be worked out with great objectivity so as to not just cover a large area but also be able to absorb as much of beauty of the landscape, the wonders of the riverine culture and still find time to see and meet the common fold who will in reality help one interpret the culture of this place.
Here is an attempt to create a travel guide through the Lijiang Custom's garden that will provide you just the right prompts to help you on your way to discovering the land of springs and mountains, lakes and caves, myths and legends of the people, and also in searching out that deep connect with an average Lijiang dweller-the way he lives his life, which in fact would be the right way to unravel the cultural richness and civilizational value.
The Best Time to Visit Lijiang Folk Customs' Garden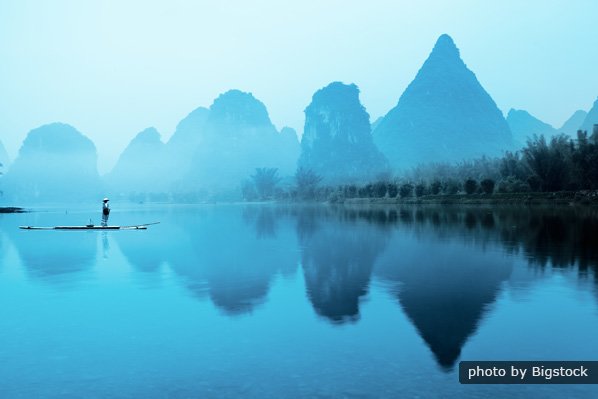 More than 4 million people visit this ever popular site though some of the worst rush can be seen in the summer months.
Spring and Summer (March To July) The rush is far more though this also is the right to avoid the rains that will affect one's trip – the rainiest months being May, June and July.
Autumn - cool and less sweaty for sure-will be ideal for seeing more things if heat is a concern. This is in fact the time that the rains abate and cool weather brings new blooms and the water ways are gushing with new life.
Winters (December, January and February) susceptibility of fog could make the trip around the waterways difficult.
Attractions Near Lijiang Custom's Garden
For a perfect view of the limestone hills all around and the Returned Pearl Cave that is still held sacred by the Buddhists- also hold your breath- for the most beautiful lights of Guilin town, which is just about 11 km from Lijiang- that can be seen from up there.
Set in the heart of Guilin, this is a blend of natural beauty and a rather different experience of seeing the interiors of a cave that is a kilometer long. It also has a bonsai garden, the Flower Bridge and a little zoo.
Day Trip Options
Li River Cruises - exploration of the in between regions - a day cruise between Guilin and Yangshuo. The cruise lasts six hours with lunch on board and mystical mountains and rice fields where in you can see the local lifestyle at display.
Classic Lijiang Tour Options
There are numerous options available of course but some of the most sought after combinations that most tourists opt for are given below.
4 Day Classic Tour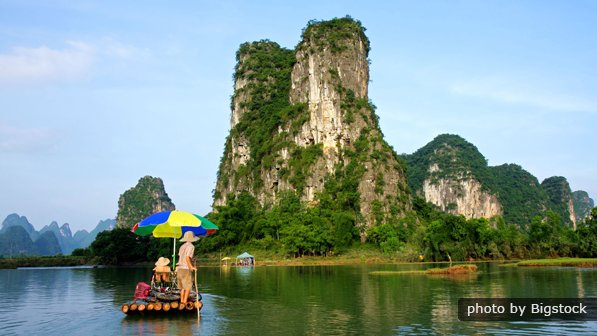 Li River Folk Customs' Garden and walk around the banks of the river
Duxu Peak and Elephant Trunk Hill (1 day)
Rice terraces at Longji and Ziyuan County
Customs' Garden and a day spent exploring the tribal cultures
Fubo Hill and Dragon Pool
How to Get To Li River
The closest airport is about 11 km from Li River located at Guilin.
The closest railway hub too is at Guilin which has the southern and the northern junctions connecting major town cities-such as Beijing (30 hours) Gangzhou (15 hours) and Shanghai (35 hours). There are numerous other connecting trains from Guilin to smaller towns around.
High way is under construction and it will take some more time to get it to a smooth running and what is recommended is to take a flight to Guilin and then use local mini vans and taxis or other local transport to take you around.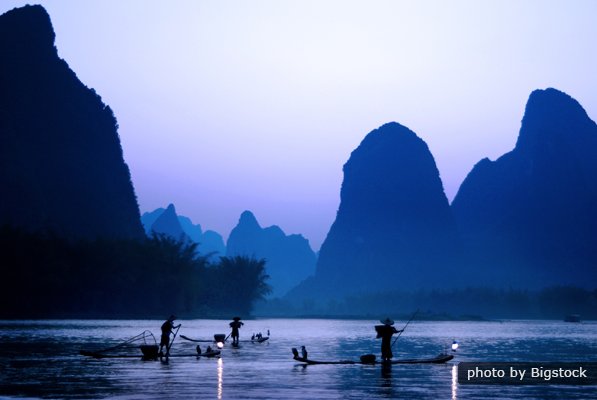 Where to Stay?
Well it would also depend on your choice –If it is downtown Guilin then there are very comfortable options like the
Shangri-la Guilin and the Guilin Royal Garden, Guilin Jinpu and cheaper hostels like Buddy's Hostel on Fengbai Road-you should be warned to make your reservations much in advance.
If you wish to enjoy the typical village stay at places like Yangshuo, which is about 90 km away from Guilin, then you could indeed finds rural community based guestrooms that will help you enjoy your day and evening as a backpacker-it in fact happens to be the disembarking point after the Li Rive r Cruise and would fit in with the itinerary if the evening needs to be spent here.
Foods
A mix of spicy and sour tastes-Guilin based food is a mix of Cantonese and Hunanese styles and can be quite sharp in flavor. Easier on the palette would be steamed Lijiang River Fish, Pork slices with Taros, steamed Duck with Lipu and if you want to go an extra stretch Snails area delicacy here.
Souvenirs
Landscape paintings of the scenic river region
Yangshuo, if visited would be the right place to pick up some ethnic minority made handicrafts.
Pointers on Preparing Well for a Lijiang Trip
Of course comfortable shoes for some climbing and trekking, waterproof bags, and shoes that can take river cruise and walk around in slightly slushy areas in rice fields,  and of course a wind cheater if biking is something that you enjoy. That apart, warm clothing preferably which allows layering and a warm jacket is always necessary when travelling in the mountains anyway.
Mosquito repellent should never be missed out on and asides from basic necessities most village stays will give you only rooms perhaps without toiletries, so do carry yours. Flashlights are a must as are extra batteries. Do carry a small backpack for day long outings.
With these rather exciting pointers in place getting in touch with us so as to help you design your very own trip would is all that you  need to do enjoy a trip to Lijiang-so, send us a message and we will tailor make something to suit your budget and time.