How to Plan for a Guilin Tour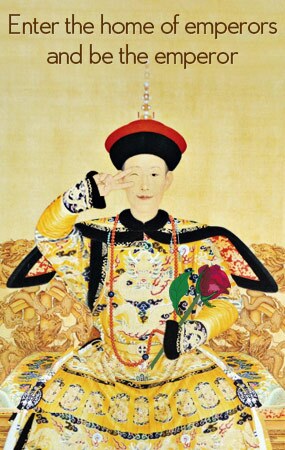 Guilin is a great place for vacationing and there are so many sights to visit, especially if you love the great outdoors. While you're there, you should visit nearby Yangshuo and Longsheng. You can hike long picturesque trails among Longsheng's terraced fields.
To ensure your trip will be most enjoyable, you'll want to plan ahead and dress properly for the weather. Most of all, seriously consider doing what activities you truly love most, and exclude those you find boring.  If you come with a family or group, this may involve compromise.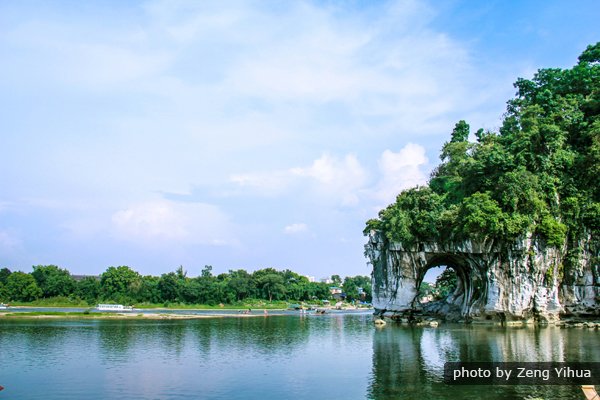 Planning Your Time in Guilin
To get a general idea of what Guilin is about, you must plan to spend a minimum of three days there. For example, you can devote one day to sightseeing in this town, as second day to taking a Li River cruise to Yangshuo, and a third day to explore Yangshuo's countryside. However, if you wish to explore the ethnic culture in Longsheng, you will need to stay a few days longer. 
If you must travel independently, be sure to plan out your transportation. Many of this city's attractions are located within the urban area and thus, are accessible by its public transit system. Buses run daily from Guilin to Yangshuo and Longsheng from its bus or railway stations. For some suburban attractions, you will need to take a taxi. 
Guilin Tours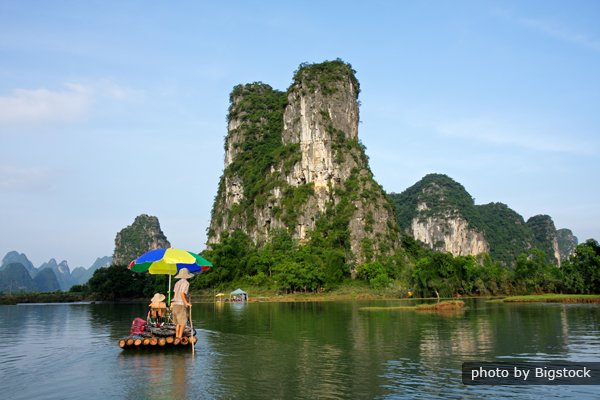 Whatever your (or your group's desire), there is a tour or activity awaiting you in Guilin. Examples of events as listed on the China Travel site are:
3-Day Classical Guilin Tour – Here is a private tour that allows you to relax on the Li River, see the Elephant Trunk Hill, and explore the Reed Flute Cave. You'll discover all of Guilin's must-dos, cruise on the Li River, and travel Yangshuo trails. 
5-Day Cruising & Hiking Guilin Tour– Best done in autumn, this tour involves a combination of activities as cruising down the Li River, biking around a village, exploring a mysterious cave, along with hiking down the river bank. 
6-Day Guilin & Sanjiang Minority Tour – Here is the opportunity to get a close visit to the eccentric lifestyles of the Yao folks living in Longsheng and the Dong residents in Longsheng.  You will also visit the Longsheng Longi's rice terrace fields.
These are only three of the several plans they offer on this site. Each package has a detailed itinerary on a day by day basis. Prices can vary according to length of tour, how many you travel with, inclusions versus exclusions, terms and conditions, seasonal events (as the Chinese festivals), time of year, and many other factors. Therefore, you'll want to review all details carefully before booking.
Short tours (less than one week) are the least expensive as you will briefly visit numerous places within as little as three days. Longer trips offer a greater variety of activities and a more in-depth experience in each region visited. Tours range from three to eleven days, but are four to five days average. Hence, there is a package for travelers of all budgets. 
Flight coverage to and/or from Guilin, or other cities as Bejing, Chengdo, Hong Kong, Shanghai, etc is often included, but this varies among tour programs.
Meals are often included, especially breakfast at hotels; however, you may have to purchase your own from a restaurant of your choice or food venues as the Shangshui Food Street (a line of food stalls and mini-bars). 
Prepare for the Weather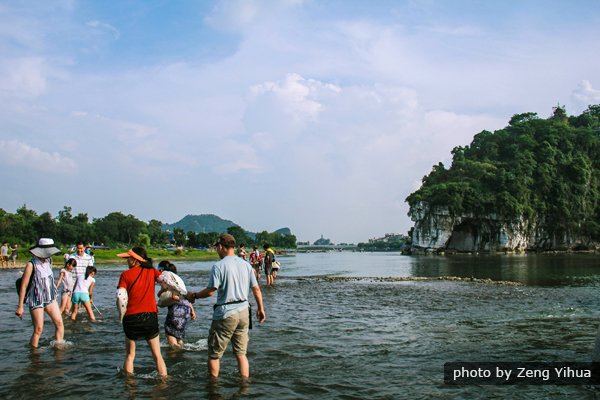 Whenever you travel, it is advisable to come prepared for weather changes. Therefore, it is best to be familiar with Guilin's year round climate as summarized below:
March to May: These spring months make up the first half of the rainy season (April to July). The climate can change quickly from cool to hot, but it may rain unexpectedly. Therefore, it is best to bring along a warm jacket as well as a raincoat and umbrella.
June to August: While these months are hot and humid, you will need sun protection as long sleeved shirts, sunglasses, and sunblock lotion. When it's hot, shorts and T-shirts are best. Always come prepared with an umbrella and raincoat just in case.
September to November:  Although autumn months are pleasant and dry, there is a big difference in temperature between the day and night time. Bring along plenty of long sleeved shirts and pants as well as a jacket and sweaters. 
December to February: Guilin winters rarely have snow unless you travel into the mountains. Some days are cold and damp while others are warm and dry. Hence, wearing thermal underwear and a winter jacket will shield you from the cold. 
Simply obtain an extended one-week weather forecast as this will help you choose which days are best to spend outdoors. 
Touring Tips
Before planning your trip consider the following: 
Activities you enjoy - Are you interested in taking a cruise on a river, bicycling, hiking, drifting on the river, rock climbing, or just lounging. Would you like to explore the countryside, learn about the history and heritage of China, spend your days in downtown, or doing a combination of these things?  Considering these things highly can save you from wasting money on a tour that includes activities you won't find interesting. 
Your health - Certain activities like walking, biking, and rock climbing require much energy and endurance. You'll want to be in good shape to ensure that you won't conk out or be forced to miss out on the second half of a venture.
Your budget - How much can you afford to spend?  Are you OK with using public transportation, staying at a 3-star hotel, and listening to a tour guide who is speaking to many others at the same time? However, if you're more affluent than most, a luxurious tour would be more appropriate, especially if you dislike not so exotic hotels. 
Transportation - Guilin has its own forms of public transportation as buses, trains, subways, and taxis. Using them can save you money as opposed to having your own private driver. Generally, tours arrange their own transportation which saves you the hassle of finding your way around. Hence, before you leave home, you may want to research their public transit system. 
No doubt, planning a tour, especially one in a country where you've never been before, can be quite a cumbersome task. Still, this will help you to make the most of your time and avoid unpleasant surprises (as bad weather or unexpected costs). The more planning you do, the happier your trip will be. Most of all, your adventure in Guilin will be well worth it.