Differences Among Zhangjiajie, Jiuzhaigou, Huangshan and Guilin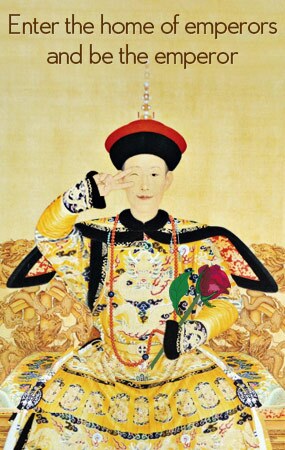 What's the Difference?
Zhangjiajie is particular karst terrain, where thousands of towering stone pillars are stood side by side, just like a forest of stone, forming deep and cloudy valleys. It's well-known for extreme sports like bungee-jumping at the Glass Bridge, for the cable car at Tianmen Mountain Cableway and for the Bailong Elevator.
Jiuzhaigou is a super fairyland for nature-photography. Here tourists can admire magic lakes, watch beautiful multi-level waterfalls, view great snowcapped mountains, explore colorful primitive forests, visit local Tibetan villages, enjoy wonderful culture shows, and sample local ethnic culture and religion.
Huangshan (the Yellow Mountains), one of the ten most famous mountains in China, features "Four Wonders": beautifully-shaped pine trees, fantastic rock peaks, a sea of clouds and hot springs. The sea of clouds and towering rock peaks are the most breathtaking and unforgettable.
Guilin's scenery is karst terrain, the same as Zhangjiajie, but with mountains in different shapes and at different elevations. The Li River winds through the mountains, creating in the Guilin region China's most beautiful karst landscape.
How to Choose?
Base on Interests: mountain-climbing enthusiasts should go to Huangshan, truly a climber's paradise. It is said that "no other mountain is worth seeing after a trip to Huangshan".
Guilin is a good place for leisure and sightseeing, especially for tourists who enjoy a slow-paced life.
A visit to Zhangjiajie is highly recommended if you are fond of forest and strangely-shaped mountains. Jiuzhaigou is wonderful for its unique, charming lakes and traditional Tibetan customs.
Based on Physical Strength: Guilin and Jiuzhaigou are perhaps better for tourists who have difficulty walking or climbing for a long time. Roads are relatively flat and steps are not too steep, good for children and the elderly.
Climbing or hiking enthusiasts should not miss Huangshan and Zhangjiajie. Tourists can experience a sense of achievement through conquering the mountain challenge.
Based on Means of Visiting: to visit Zhangjiajie, tourists will need to walk and climb for a long time, unless they use a cable car. Jiuzhaigou is good for walking, as roads are fairly flat.
Climbing is a common way of exploring Huangshan. In Guilin, tourists have a chance to explore the Li River and other landscapes via a cruise. Walking is also needed for visiting different places.
Suggested Visiting Time
3-4 days are recommended for exploring Zhangjiajie. Tourists should not miss the Yuanjiajie Scenic Area, which includes the Avatar Hallelujah Mountain, the Glass Bridge and the Bailong Elevator.
The Ten Mile Gallery, Yubi Feng and Nod-to-the-General Platform on Tianzi Mountain supply spectacular views. Other spots, like Tianbo Mansion in Yangjiajie, Yellow Stone Village and Golden Whip Stream, are worth exploring.
2-3 days are recommended for exploring Jiuzhaigou. Shuzheng Valley is a key part of the Jiuzhai Valley which tourists shouldn't miss. Nearly half of the park's lakes and waterfalls are there. Rize Valley contains virgin forest, Panda Lake, Five Flowers Lake, Arrow Bamboo Lake and Pearl Beach Waterfall.
The largest lake – Long Lake – is in Zechawa Valley. Zharu Valley, Songpan, Huanglong and Munigou Valley National Park are all attractive, with different charms. Zhi Ma Tibetan Village is a window through which to learn about local culture.
3-4 days are recommended for exploring Huangshan. The symbolic greeting guest pine should not be missed. Among the towering peaks, Five-Over Rock is a must.
The seas of cloud shrouding the three tallest peaks, including Celestial Capital Peak Lotus Peak and Bright Top, are renowned. The hot springs are perfect for relaxing after a long-time climbing.
3-4 days are recommended for exploring Guilin. As one of the world's "Top 10 Watery Wonders", the Li River is a priority. The spectacular landscape along the river bank will enthrall.
Yangshuo is also a must-see place. Here tourists explore beautiful countryside views by bicycle and have a drink at a bar. Longsheng's Rice Terraces are a perfect place for tourists to explore ethnic mountain villages, especially of the Yao people.
Which Season?
Spring (March-May): Spring in Guilin begins at the end of February and is a good time for sightseeing, as trees and grass begin to sprout, and everywhere is fresh green. The Li River and stone mountains are usually surrounded by misty rain, just like in a portrait.
Summer (June-August): The four cities are perfect for visiting in the summer, but summer is high season for tourism and all scenic destinations are very crowded. Visits to tourist sites may need to be rushed. Tourists who want to avoid this should beware.
Autumn (September-October): This is still a great time to explore the four cities. There will be fewer tourists, so autumn is definitely suitable for travel.
Winter (November-January): It's recommended to visit Huangshan and Guilin in winter. In Huangshan tourists will have a chance to admire spectacular views, with sunrise and sunset, snow and ice.
In Guilin, landscapes are still breathtaking though there's no snow. But cruising on the Li River takes more time, as there will be less water in the river.
Do you want to tour Zhangjiajie, Jiuzhaigou, Huangshan, and Guilin to experience the most classic Chinese landscape? Feel free to create your China trip with us!