Where to stay in Zhangjiajie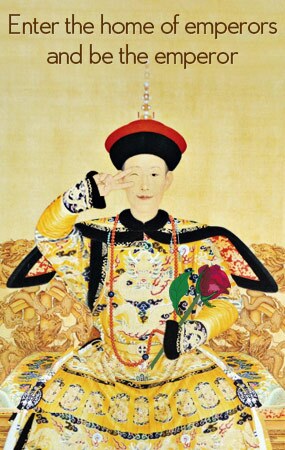 Hotels in Zhangjiajie are divided into 4 types, 3-star, 4-star, 5-star and holiday inn which is run by local residents, they located in Zhangjiajie Down Town and outside of Wulinyuan Scenic Area. The local inn inside the mountain area of Wulinyuan now is close for ratification.
Choosing a hotel to stay depends on how long to stay and where you want to visit. For example:
For the first day arrive, If next day visit Wulingyuan Area, and you arrive early before 6pm, we suggest to book hotels in Wulingyuan area, if arrive late after 8pm, stay in downtown of Zhangjiajie should be a wise choice.
Wulingyuan Scenic Area occupies the area of 369 s.qm, visit the major sites of this area need to take the shuttle bus inside the park to get there, and some of the sites are located in the deep inside the park. If you want more time to stay in the park, we suggest staying nearby Wulingyuan Scenic Area.
There are a lot choice of hotels in Wulingyuan Town, the highly recommended one is Pullman Zhangjiajie (5-star), Wulingyuan Hotel (4-star), you can easily go from the side of Wulingyuan Ticket office entrance, take a shuttle bus to the Ten Mile Gallery, and Tianzi Mountain and Yuanjiajie Scenic Area(Avatar Hallelujah Mountains).
The ticket of Zhangjiaje National Park cost 249 which last for 3 consecutive days, so you can take another 1-2 days to continue your visit in this hug park.
Important Tips:
1. There are many star rating hotels or holiday inn at different level of service, the hotels above 4-star and 5-star are suggested to stay, the hotel service, room comforts and breakfast can be guarantee. The downtown hotel mostly can find in Jiefang Road, Ziwu Road and Zhangjiajie Bus Station.
2. If your tour plan to go to Zhangjiajie National Park, Tianzi Mountain, Zhangjiajie Grand Canyon, Glass bridge or Baofeng Lake, you may takes two days to visit this area, so stay in the hotel near Wulingyuan Scenic Area (32km from downtown, 40 minutes by car) would be very convenience and easy access to each other.
Wulingyuan Scenic Area to Tianmen Mountain
Visitors finish your tour in Wulingyuan, and plan to visit Tianmen Mountain the next day, stay in Zhangjiajie city is the best choice, cause Tianmen mountain located in the city center, visitors should take the world's longest cable car(30 minutes) up to the top to appreciate the incredible views.
Carefully-selected Recommended Hotels in Zhangjiajie Downtown and Wulingyuan Town
Zhangjiajie downtown
5-star
Zhangjiajie Sunshine Hotel
Add: No.2 Yongding Road, Yongding District, Zhangjiajie
4-Star
Best Western Grand Hotel Zhangjiajie
Add: North side of Dayongqiao Park, Ziwuxi Road, Yongding District, Zhangjiajie
3-Star
Southern China Aviation Fulilai Hotel
Add: No.382 Ziwu Road, Yongding District, Zhangjiajie 427000, China
Wulingyuan Scenic Area
5-star
Pullman Zhangjiajie
Add: Huajuan Road, Wulingyuan District, Zhangjiajie
4-star
Santo Domingo International Hotel Zhangjiajie
Add: No.8 Guihua Road, Wulingyuan District, Zhangjiajie
3-star
hotel are not recommended to book cause the service quality and comfort of the rooms and basically average and stuff cannot speak English.
Important Tips for Stay in Zhangjiajie
Star-rated hotels in Zhangjiajie might not be the stander of those in first-tier cities like Beijing and Shanghai, most hotels in Zhangjiajie opened over 10 years and has not undergone renovation, so the facilities might not meet the international stander. For example, 4-star hotels in Zhangjiajie might not compare to economy standard hotels in cities like Shanghai. The hotels we use in the tour are carefully selected base on criteria like hotel location, service, breakfast and level of English.
Breakfast in the 4 or 5 star hotel usually serve in style of Chinese and Western food.
The weather in Zhangjiajie is quite Humid and Misty at monsoon season, the great difference of temperature in the day and night would be up to 15 degree centigrade, the mountain area would be freeze in the winter. Bring some down jacket to keep warm.
Experience the Best of Zhangjiajie with Chian Travel