Guilin 72 Hours Visa-free Transit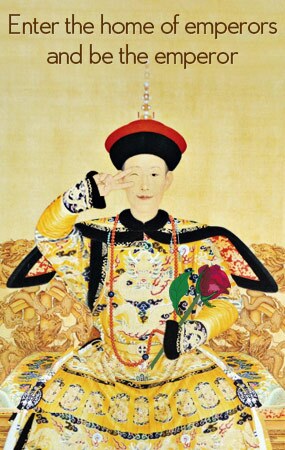 Quick Facts
As a well-known sightseeing destination for natural landscapes, Guilin becomes a city with China 72-hour Visa Free Policy since July 28, 2014. Citizens from below 51 countries can enjoy this policy, which means it will be more convenient to visit Guilin. Hence this policy helps to stimulate the tourism of Guilin and build a stronger bridge between China and the rest of the world. Other cities, including Beijing, Shanghai, Guangzhou, Chengdu, Chongqing, Harbin, Shenyang, Dalian, Xian, Kunming, Wuhan, Xiamen, Tianjin, Nanjing, Qingdao, Changsha, Hangzhou, also enjoy 72-hour visa-free stay.
Qualified Countries
America (6 countries): the United States, Canada, Brazil, Mexico, Argentina, Chile.
Europe (37 countries): Austria, Belgium, Denmark, Czech Republic, Estonia, Finland, France, Germany, Greece, Hungary, Iceland, Italy, Latvia, Lithuania, Luxembourg, Malta, Netherlands, Poland, Portugal, Slovakia, Slovenia, Spain, Sweden, Switzerland, Russia, the United Kingdom, Ireland, Cyprus, Bulgaria, Romania, Ukraine, Serbia, Croatia, Bosnia, Montenegro, Macedonia, Albania.
Oceania (2 countries): Australia, New Zealand.
Asia (6 countries): South Korea, Japan, Singapore, Brunei, the United Arab Emirates, Qatar.
Requests for Application
1. You must come from one of the 51 countries under this policy.
2. You must hold valid international travel documents and international air ticket to a third country or region, such as Hong Kong, Macau, Taiwan. The air ticket should be noted with confirmed seat, time of departure. (For example, you will fly from Spain to New Zealand, but have a stopover in Guilin within 72 hours.)
3. You can not leave the administrative area of Guilin Prefecture during 72-hour stay.
4. You must leave the mainland of China by air after 72 hours. (72-hour stay counts from 00:00 on arrival day to 23:50 on the third day.)
5. You can only use flights to transfer in Guilin Liangjiang International Airport, not including single-trip flight.
6. You have to apply in person. Other people can not do it for you.
Documents for Application
1. Valid passport.
2. Valid visa of a third country.
3. A full completed Arrival/Departure Card. (with full name, nationality, passport number, visa number, issuance place, flight number, purpose of visit, date of birth, gender).
4. An international air ticket to a third country or region. (with confirmed seat and time of departure).
Procedures for Application
1. Inform the airline company when boarding, so that they can declare your request to the airport custom before landing Guilin.
2. Fill an an Arrival/Departure Card on the flight.
3. After arriving at Guilin Liangjiang International Airport, you will be guided to the visa-free access check point. There Immigration Department staff will check your valid passport, onward flight tickets, hotel, tour bookings, making sure everything meets the requests of the policy. (Note: At the airport, there is a special counter/lane for the 72-hour free transit at the immigration, so you can go by following the signs).
4. Then the officer will give you a Guilin 72-hour visa-free permit stamp on the passport, showing the date you arrive in Guilin and when you must leave by air. 5. Then you can claim the luggage and leave airport.
Recommended Tours Within 72 Hours
Day 1 Arrival
After long-time flight to Guilin, you can get some sleep and relax in the hotel. At night, it's highly recommended to enjoy the famous nightscape - Two Rivers and Four Lakes. You can take a cruise to admire this peaceful oasis in the middle of bustling Guilin. Along the cruise route, there are colorful lights, beautiful trees, romantic paths, exquisite bridges. The cruise lasts about one hour.
Day 2 Guilin-Yangshuo
A Li River Cruise is a must-do thing for every tourism. Along the river, you can admire the unique karst landscape, crystal green river, bamboo forest, local farmers tending rice paddies and water buffaloes cooling themselves off in the river. It will be an unforgettable experience. After about 4-hour cruise, you will arrive Yangshuo. In the afternoon, explore Yanghshuo countryside by bicycle is highly recommended. In the evening, you should not miss "Impression of Sanjie Liu", which is the perfect combination of nature and human culture. Then you can hang around West Street, have a drink and buy some souvenirs.
Day 3 Guilin Downtown Highlights
Visit the landmark of Guilin - Elephant Trunk Hill and enjoy great time climbing the hill, where you can get a full view of Guilin city. Then you can explore Reed Flute Cave, one of the 15 worlds' most mysterious caves. If time allows, you can also go to Yao Mountain. It's excited and thrilled to take a round way chairlift up to the highest viewing point. Before you leave for the airport, you can do some shopping at Zhengyang pedestrian street.
72 Hours Visa Free FAQ
1. What should I do if I can not leave China within 72 hours ?
A: If you can Not depart on time due to force majeure, or some unavoidable reasons, you need to apply for a relevant visa from Municipal Public Security Bureau (PSB), exceeding the permitted scope of stay.
2. Can I go to other city for sightseeing within 72 hours ?
A: No. You can only stay and tour in the administrative area of Guilin Prefecture.
3. Can I leave China from airport of other city ?
No. You can only land and depart at Guilin Liangjiang International Airport.
4. Can I book tour with any travel agent ?
A: No. The 72-hour visa-free policy only permits several appointed travel agents. Please check before booking any tour.