How to Plan a Yangshuo Tour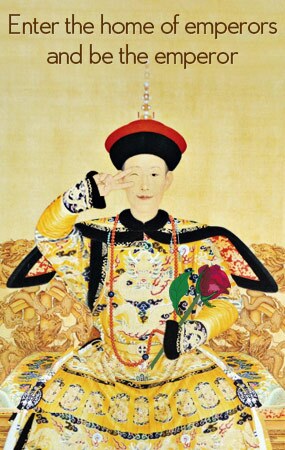 Quick Facts
Lying to the southeast of Guilin, Yangshuo is about 64 km away from the downtown. Yangshuo County is surrounded by stunning karst mountains, beautiful Li River, cultural ancient sites, as well as quiet villages. Most of highlights are outside of town, that's why you can take a bamboo raft or cycling to get close to them. And there are lots of outdoor activities and breathtaking scenic spots available. Hence, we highly recommend you spend three days and two nights to appreciate its beauty.
How to Get There
By planes: There is no airport in Yangshuo. You can fly to Guilin Liangjiang International Airport first, then take shuttle bus or taxi to Yangshuo.
By train: There is a small intermediate station in Xingping, 22 km away from Yangshuo downtown. Here, high-speed trains have connected with Guilin City, Guangzhou, Shenzhen and Guiyang. It takes only 2h30m from Guangzhou to Yangshuo.
By shuttle bus: Yangshuo Bus North Station is very close to West Street. Shuttle bus here connects with Guilin airport, Guilin Coach Station and domestic major cities, such as Nanning, Liuzhou, Guangzhou. It takes about 1.5h from Guilin city, and you can buy bus ticket (CNY20) at Guilin Coach Station from 7:00 am to 9:00 pm. If you need to go to the airport, you should remember following departure time: 06:00, 09:00, 11:00, 13:00, 15:00, 17:00 19:00, 21:00. And shuttle bus from airport departs at 09:00, 11:00, 13:00, 15:00, 17:00, 19:00, 21:00, 23:00. Ticket fare is CNY50 and it takes about 1.5h.
By taxi: If you come from the airport, it will cost you CNY300 to take a taxi to Yangshuo (87km, 1.5-2h). If starting from Guilin Coach Station, it will cost you about CNY200 (64km, 1.5h). By boat: Taking a cruise to Yangshuo is a slow but romantic way. You have 4 hours to admire the beautiful karst landscape along the Li River.
When to Visit
Best time to visit is from April to October, when the weather is suitable for outdoor sightseeing. In Yangshuo, most of activities, like cycling, bamboo rafting, rock climbing and hiking, have strict requirement about the weather. During period from April to October, the water level in Li River is perfect for water-based activities and you can see the misty and rainy scenery when cruising. Winter in Guilin is too cold and damp to arrange water-based activities.
Where to Stay and Eat
As a famous tourist destination, Yangshuo is well equipped with standard hotels, restaurants and transportation. There are various accommodations, ranging from luxury boutique hotels and resorts to small cheap guesthouses. You can choose to live near West Street where will be a bit noisy, or live by the river where you can enjoy nature and tranquility. Here are some recommended hotels: Yangshuo Green Lotus Hotel, New Century Hotel Yangshuo, Yangshuo Lijing Holiday Hotel, Yangshuo Village Retreat, Yangshuo Mountain Retreat.
Yangshuo has lots of local specialties, including Guilin Rice Noodle, Beer Fish, Taro Pork and Fat Roll (Lipu Taro Looped Roll), Stuffed Li River Snails, Yangshuo 18 Liang, Yangshuo Baba, Candied Taro Bites (Ba Si Yu Tou), etc. When visiting West Street, you can buy snacks from at some small stalls. Prices are all very reasonable, at an average level. Famous restaurants contains Dashifi Restaurant, Jufulou Restaurant, Xiedajie Beer Fish, Café China, Kali Mirch Indian Restaurant, Pure Lotus Vegetarian Restaurant, Meiyou Café. There are also lots of bars on West Street, where you can have a drink and enjoy local enthusiasm.
What to Do
There are tons of things you can do in Yangshuo: cycling, hiking, rock climbing, bamboo rafting, learning cooking, learning Chinese kangfu. Sightseeing highlights include Nine Horses Fresco Hill, Yellow Cloth Reflection, Butterfly Spring, Moon Hill, Big Banyan Tree, Yulong River, etc. We recommend you spend three days there.
Suggested Itineraries
Day 1: Arriving Yangshuo and settle down in the hotel in the morning. In the afternoon, you can take a bamboo raft trip (Xingping→Nine Horses Fresco Hill→Xingping ) to see the famous Nine Horses Fresco Hill and elegant bamboo groves, as well as magnificent karst landscape. It takes 1-1.5h. In the evening, you should not miss the "world's largest outdoor musical" -- Expression of Sanjie Liu.
Day 2: In the morning, take a cycling trip to explore ancient culture around Yulong River. In the afternoon, you can choose to learn more about Chinese Tai Chi, calligraphy or Chinese cooking, which will definitely leave you an unforgettable experience. In the evening, go to West Street to enjoy local delicious dishes and take a sip at the bar.
Day 3: In the morning, you can go out to buy some souvenirs, such as scarf with national style, local handicrafts, painted paper fans and umbrellas, fermented bean curd, hot pepper sauce, Sanhua Liquor, sweet-scented osmanthus. Then go home with sweet mood.
Essential Tips
Bargain when shopping.
Take good careful of valuable belongings.
Be safe when rafting, hiking, rock climbing. Choose outdoor activities according to physical condition.
Do not sabotage the rental bike or farmer's crops.
Do not throw rubbish anywhere. Take environment-protection trip.