How to Plan a Trip to Hangzhou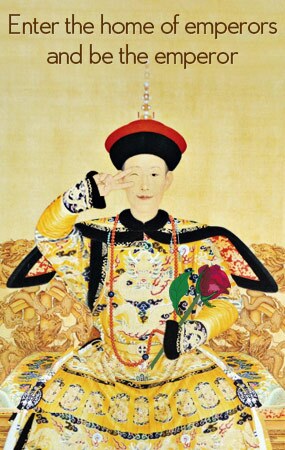 There is an old saying that Up above there is heaven; down below there are Suzhou and Hangzhou. Hangzhou is located in the core of Yangtze River delta, and reputed as the economic, political and financial center in Zhejiang province, as well as the important e-commerce center in China, Alibaba headquarter just settle there.
Hangzhou Tour Sort by
Nature and Parks: West Lake Scenic Spots (including the island on the lake), Lingyin Temple, Xixi Wetland Park, Feilai Peak, Hangzhou Botanical Garden
Culture and History: museums (silk museum and national tea museum), Hefang Street (Hu Qingyu Hall Chinese Traditional Herbal Medicine Museum), Hangzhou Songcheng, Former residence of Xueyan Hu.
Leisure: Meijiawu Tea Plantation, Longjing Tea Fields, The Romance of the Song Dynasty Night Show, Enduring Memories of Hangzhou.
Weather
Hangzhou is situated in the subtropical zone, with distinctive four seasons and abundant rainful, the average temperature is 17.8℃(64.04℉), hot and humid in summer time, while dry and chilly in winter time, spring and autumn is the best time for travel.
Every March and April is most beautiful time in Hangzhou, the blossom full of the city that makes a present mood of travelling. The weather is quite comfortable at between 9-15 ℃(48.2-59℉),consider as the best months for travel. June to August is the rainy season with drizzling rain in June and July, August is used to attack by typhoon.
Spring March-May
The average temperature is 7-15 ℃(44.6-59℉), cool and dry.
Day time: 15℃,suggested to wear jacket, casual wear
Night time: 7℃,suggested to wear sweater, jacket, casual wear
Spring is one of the best season travels to Hangzhou, with the flower blooms, you can see different colors in the park, like peonies exhibition in The Six Harmony Pagoda in April, peach and sakura blossom in West Lake Scenic Spots, and 230 species of plum blossom in the Xixi Wetland Park.
Summer Jun-August
The average temperature is 21-30 ℃(44.6-59℉),  hot and humid.
Day time: 30℃,suggested to wear T-shirt, casual wear, shirt
Night time: 21℃,suggested to wear T-shirt, casual wear, shirt
Summer is the rainy season in Hangzhou, prepare umbrella or raincoat is necessary. While it would be crowed in the scenic spot as the school summer holiday and mostly are travel as a family. Enjoy the lotus blossom and a piece of tranquil in the west lake is worthwhile.
Autumn September-November
The average temperature is 20-28 ℃(44.6-59℉),  Cool and watch Qiantang River tide.
Day time:28℃,suggested to wear T-shirt, casual wear, long-sleeve blouse.
Night time:20℃,suggested to wear T-shirt, casual wear, long-sleeve blouse.
Autumn is another best time for travel to Hangzhou, weather is comfortable and scenery is diverse. Things to do in autumn are appreciate chrysanthemum blossom in Hangzhou Botanic garden, waiting for beautiful sunset in the West Lake, maple trees and ginkgo trees in Xiling Bridge.
Winter December-February
The average temperature is 4-12℃(44.6-59℉), Cold and Dry.
Day time:12℃,suggested to wear sweater, down jacket, cotton-padded clothes.
Night time:4℃,suggested to wear sweater, down jacket, cotton-padded clothes.
West Lake is suitable for all seasons even in winter, you can enjoy a peacefully moments in the park cause is less crowded and peak season has gone, extend the tour to water towns near Hangzhou is a great choose to see it's authentic life of people who live alongside the tunnel.
Top things to do
West Lake: as we mention many times on the above, the core of Hangzhou, consider as a must-see site. There are many legendary about this lake hence the name of each sites has story to tell. You need at least 3 hours to explore the ten Best Views of West Lake - Three Pools Mirroring the Moon. The occasional pagoda and Chinese-style arched bridges.
Cycling around is the best way to explore the park, you can rent a Shared Bike in the entrance or anywhere in the park, and return in any where you like, quite a new and convenience way to see the Lake as most tourist do.
Lingyin Temple
A hidden treasure of Hangzhou, occupies an area with 87,000 sq.m, different surprise awaits you in each step up. Located in front of the temple proper, Feilai Feng (Flying Peak) is an outstanding Buddhist grotto site, more than 500 images of Buddhist carving in different posture are interesting and awesome. You need a few hours to explorer this place and to top of the temple can see the incredible view of Hangzhou.
Qinghefang Pedestrian Street
A historical street of Hangzhou and now a good place for shopping souvenir and taste the local food, while it is commercial, it is also an insight into the traditional. Some people say it is similar to Yuyuan Market in Shanghai, but you still can see the tradition business as Chinese medicine pharmacies and tea houses are running in their traditional way as centuries ago.
Meijiawu Tea Plantation
A great place to learn the tea culture includes the nursing, growing, harvesting, baking, brewing and drinking. Linger around the large scale of tea plantation on the mountain and enjoy the peaceful moments are great fun.
Two Days Hangzhou Tour Suggested Itinerary
Day 1:
Arrive in Hangzhou, take a visit to the west lake, time needed: three hours, travel routes:  Baidi- Duanqiao Birdge - Seating on the boat you can see Leifeng tower and then visit the big island of this lake, see the Ten Best Views of West Lake - Three Pools Mirroring the Moon. Then to the Lingyin Temple, the biggest Buddhist temple in Hangzhou, The temple link to the fling peak. Stepping inside this pagoda, the Buddha statues carving in the rock feels adorable.
Suggested restaurant today
Lily hotel
Provides a panoramic view of the lake, and provide a Hangzhou dishes.
Address: No.156 Shuguang Road, Xihu District, Hangzhou.
Louwailou Resturant
This is a popular local restaurant that has more than over 150 years history, and specializes in Hangzhou cuisine and it is well known for West lake vinegar fish and Braised Dongpo Pork.
Address: No. 30 Gushan Road
Day 2:
Meijiawu Tea Village: see the famous Hangzhou green tea production village, the greenly tea brushes over the mountain, and chance to see the harvest, procedure to make green tea, and tea ceremony.
Suggested restaurant today:
Zhi Wei Guan Restaurant
Claims of a history of 100 years in serving local dishes, snacks with a fusion of traditional & modern recipes.
Address: No. 83 Renhe Road, Hangzhou (Head Office) and No.71-73 Gaoyin Alley (Branch Store)
Zhang Sheng Ji Restaurant
Authentic flavor, Duck casserole and West Lake vinegar fish are their must-try dishes.
Address: No. 77 Jiangling Road, Jianggan district, Hangzhou
Transportation
By Flights: Hangzhou Xiaoshan international Airport is the only airport in Hangzhou, with three flight terminals set up the lines of 94 China domestic flights and 31 international flights.
Hangzhou-Beijing : 2 1/2 hours
Hangzhou-Guilin: 2 hours
Hangzhou-Xi'an: 2 1/2 hours
Hangzhou-Guangzhou: 2 1/2 hours
Hangzhou-Chengdu: 3 hours
Hangzhou-Chongqing: 2 1/2 hours
By Trains: Hangzhou Railway Station and Hangzhou East Railway Station are two common stations for high-speed train and bullet train stop over. Now Hangzhou has build up the one hour transportation net work within eastern China cities, and more high-speed train extend to the northern China.
Hangzhou-Shanghai: 1 1/2 hours
Hangzhou-Suzhou: 1 1/2 hours
Hangzhou-Nanjing: 2 hours
Hangzhou-Wuhan: 5 1/2 hours
Hangzhou-Guilin: 8 hours
Travel Tips:
1. The main scenic spots in Hangzhou like West Lake and Lingyin Temple are crowded at most of the time in the day, especially in the peak season from April to November, it is hard to arrange a Taxi for sure, sometimes keeps you a long time to waiting for a Taxi, we suggest you rent a car or book a tour through tour agent in advance.
2. Do not talk to the person who trying to sell you tea or pearls, they all tourist trap and they are selling low quality stuff at unreasonable price.
3. Be aware of the people who wants to take pictures for you and take care of your belongings.