Back From a Visit of the Shanghai Expo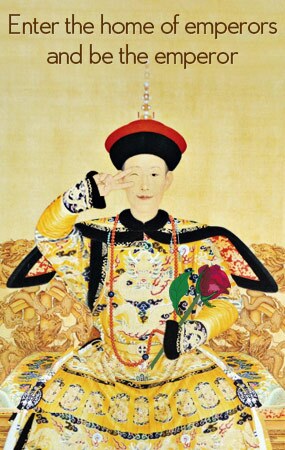 Last week, I made a visit to the Shanghai World Expo with David Zhou from China Highlights. Before the visit, we collected as much information as we could. We found maps which could tell us how to get to the Expo site from our hotel and how we could enter the Expo site, the locations of subway stations, Expo site entrances, etc. We also researched the weather, transportation, dining and Expo pavilions. On the weekend before going to Shanghai, I bought each of us a ticket for the first day's visit, at the cost of 160 yuan each, from a business office of China Mobile in Guilin. China Mobile is the designated Expo ticket selling agency, chosen by Shanghai Expo Bureau.
On the evening of May 10, we took a flight from Guilin to Shanghai. The flight took us about two hours, and we checked in to our hotel about midnight. After a short rest, we began our first day's visit to the Expo site on the morning of May 11.
Day 1
Since we wanted to see more Expo pavilions and share our experiences with each other, we decided to visit the Expo site separately. My arrangement for this day was to enter the Expo site by Expo Entrance No.2 and visit Puxi Area (Huangpu River West Area). David was to visit national pavilions in Pudong Area (Huangpu River East Area).
At 9:00 in the morning, I took subway line No.8 to the station at South Xizang Road, where Expo Entrance No.2 is located. At the entrance, I received an expo site map and a schedule of expo cultural performances from a volunteer. The map was very helpful, and it had everything I wanted to know, including the locations of souvenir stores, dining rooms, toilets, information counters and pavilions.
After a wait of 20 minutes in line, I got into the expo site after a safety inspection, which took me only 30 seconds. I was lucky that I received a reservation ticket for China Pavilion when I checked in. But it's a pity that I didn't visit China Pavilion in the afternoon at the designated time on the ticket!

Taking an Expo bus in front of the Railway Pavilion
I had planned to visit Zone D of Puxi in the morning, but when I tried to buy an Expo passport in the souvenir stores, I had to go to Zone E, because all expo passports had already been sold out in Zone D. After a quick visit to the Railway Pavilion, I took a shuttle bus from the stop in front of the Railway Pavilion to Zone E. I finally got an Expo passport in a souvenir store in the square in front of the Pavilion of Future. I decided to change my plan and visited Zone E in the morning, and Urban Best Practices Area (UBPA) was my first choice, because there were long queues in other pavilions and the city case pavilions in UBPA were not so popular. I had decided not to get in a line which would have taken me more than half an hour of waiting.
Science and life are the two major themes in Puxi Area. I popped into a few Case Joint Pavilions and there was not much to see. Some cities have only a desk there and some televisions displaying videos. In Hong Kong Case Pavilion, visitors are able to take photos in a machine and send to friends by email. I liked the look of Osaka Pavilion. A 360-degree movie was played in a room to show people the historical development of Osaka. A magic picture there was able to show different looks of Osaka during different historical periods when you look at the picture from different angles. Two robots were exhibited in Paris Pavilion. The highlight of Prague Pavilion was the ancient city gate. Beijing Olympic Village Pavilion offers a chance for visitors to recall the memory of the Beijing Olympic Games in 2008, and its gate was built exactly like the real gate of the Olympic Village in Beijing. Liverpool Pavilion is recommended for football fans and some souvenirs are given out. Visitors to Ningbo Pavilion are able to experience the green and pleasant life in a village. This pavilion is recommended for people who love to be in close touch with nature. Shanghai Pavilion displays eco housing, and three female robots playing traditional music instruments are on display. There is a lake behind Alsace Pavilion, with some chairs there besides it. I felt very comfortable there and I stopped to have a rest sitting on a chair there, and finished my lunch of some bread.
After visiting most of the case pavilions in Urban Best Practices Area, I began to visit corporate pavilions in the afternoon. When I passed the Pavilion of Future, there was not a long queue so I luckily got in line with few people ahead of me, but immediately a crowd came in line behind me. The Pavilion of Future displays the current problems of cities and tries to find possible solutions.

Watching a 3D movie in GM-SAIC Pavilion
GM-SAIC Pavilion has a 3-D movie with touching plots about the life of people in the year of 2030. T he looks of future cars are very nice. When you are watching the movie, the chair you are sitting on can move so you feel like you are flying. After the movie, a dance is staged, with boys and girls performing with the future cars. The samples of the future<