Chengdu and Panda Tours
Chengdu is not only the hometown of giant pandas, but is also renowned as the land of abundance (Tian Fu Zhi Guo)  enjoying a history of over 3,000 years, endowed with rich natural resources and  historic sites, like the Giant Buddha, Mt. Emei and Jiuzhai Valley nearby. Visit Chengdu to discover these things in a way you have never experienced before.
We have designed some tours to incorporate pandas and Chengdu, as below. They are all flexible and ready to be customized to meet your interests, schedule and budget. 
The routes below are examples to help you create your own chengdu panda tour. Be in close contact with giant pandas and take care them.
Chengdu Panda Bases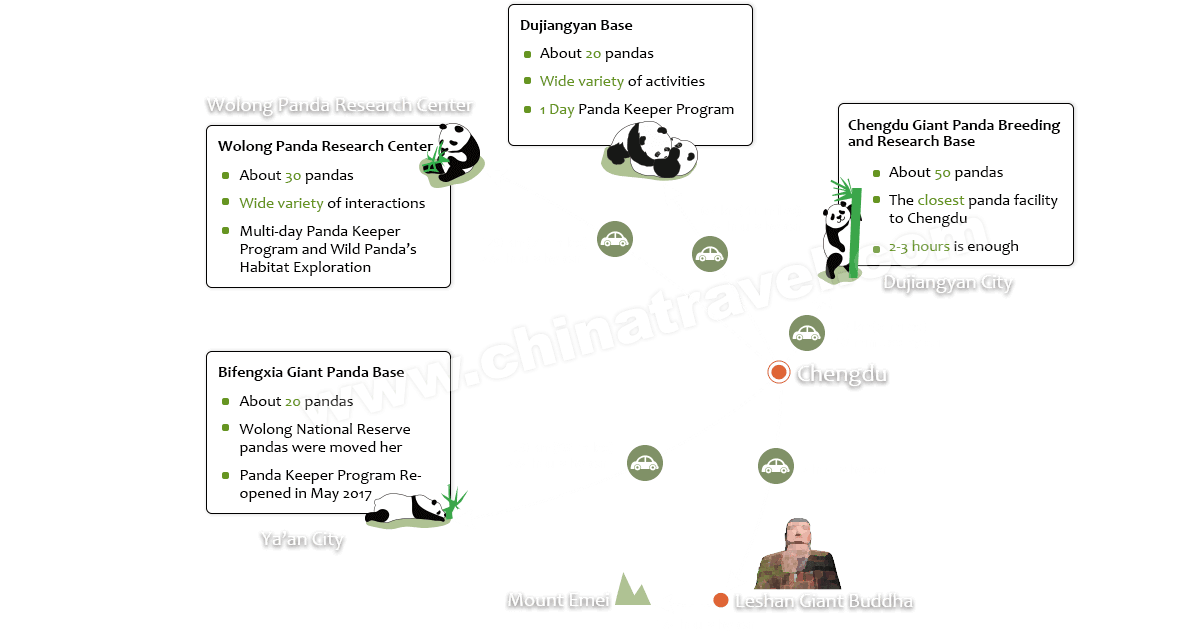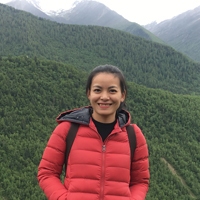 Vicky Wen
Chengdu Tour Designer
As a travel lover, Vicky explore Chengdu, panda bases and Sichuan many times. As a Chengdu tour designer, she researches Chengdu and our customers' interests for years. She excels at gathering feedbacks to improve customers' travel experiences.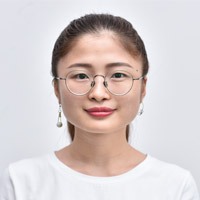 Vivi Chen
Chengdu Travel Advisor
Vivi Chen is a senior travel advisor, helping over 2,000 tourists create their trips. She excels at creating Chengdu tours according to customers needs and deal with emergencies.
Welcome to contact her at 800-933-7181, or email her at vivi@chinatravel.com.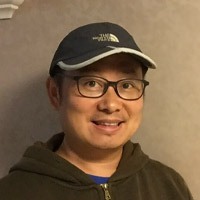 Jason Jiang
Chengdu Tour Guide
Some of our customers comments on him from TripAdvisor:
Jason, our guide, spoke excellent English, was very knowledgeable both about the Pandas and the history and city of Chengdu. He referred us to some excellent restaurants the city (& Sichuan province) is known for - hot pot and Kung Pao Chicken.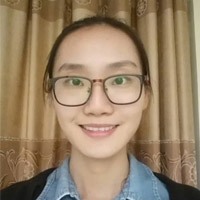 Snow Wang
Chengdu Tour Guide
Some of our customers comments on her from TripAdvisor:
1. Snow was a wonderful guide. She spoke very good English, was very friendly and gave a little insight into life in China.
2. Snow showed us the best time the Pandas and cooking. If pandas makes you feel like you've been to China you will really enjoy the journey with Snow. 
FAQ About Chengdu Tours
1. When is the best time to visit Chengdu?
Chengdu is suitable for travel all year round. Spring (March to June) and autumn (September to November) are always the most pleasant seasons, as the former is refreshing and the latter is cool.
2. When is the best time to see pandas?
3. How do you get to Chengdu?
4. What are the differences between Chengdu's giant panda bases?
5. What is Chengdu food like?
CONTACT US
Send us a message and get response within 24 hours! You are always welcome to create your own tour. Your personal information will be totally confidential.