Top Shanghai Water Town Trips
Shanghai, the metropolis, is called "Mo Du (魔都)" by Chinese people. Mo means ambition and Du means metropolis. It is home to the world famous the Bund.
Water towns near Shanghai, however, give a taste of old China. You get a fully-fledged feel of the ancient surroundings by just walking around the towns, with their quaint streets, waterways, and old houses.
Let's explore this ambitious city with added elegance. Remember her tenderness and get to know her completely.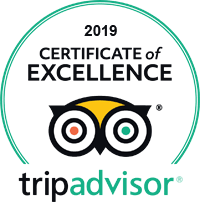 Shanghai Short Trips and Transfers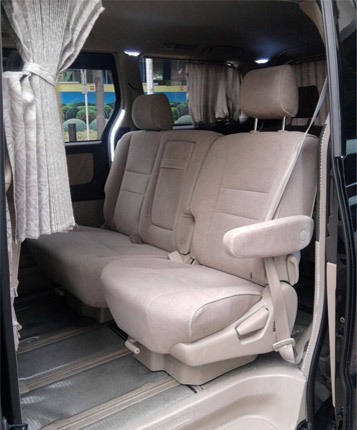 Pick-up Services
We pick you up. If you wish to visit Shanghai, water towns or other places, just create a tour.
Popular Tours from Shanghai
How to Plan a Shanghai Tour
How Long to Stay

Plan A
visit 3 to 4 top attractions in Shanghai city
Plan B
visit a water town like Nanxun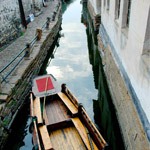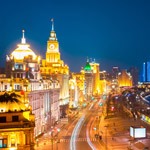 Plan A
Shanghai highlights + a water town
Plan B
Shanghai highlights + Tongli + Suzhou
Plan C
Shanghai highlights + interesting activities like sidecar experience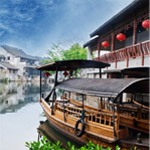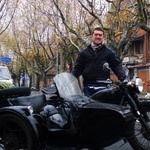 Plan A
Shanghai highlights + West Lake in Hangzhou + a water town
Plan B
Shanghai highlights + Hangzhou highlights + Suzhou highlights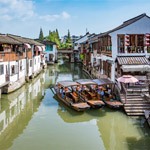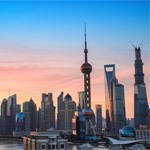 Plan A
Shanghai + West Lake in Hangzhou + classic garden in Suzhou + a water town
Plan B
Shanghai highlights+ Hangzhou highlights + Wuzhen Water Town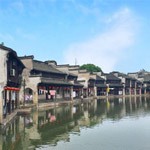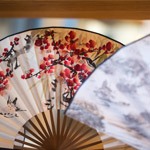 Top Attractions to See
Top 7 attractions in Shanghai city
The Bund
Yuyuan Garden
Shanghai Tower
The Oriental Pear TV Tower
Shanghai Museum
World Financia Center
Former French Concession
Top 4 water towns nearby
Tongli - elegant and small
Nanxun -  mixing Chinese and western styles
Zhujiajiao - foodies' paradise
Wuzhen - sweet night scenes
Best Time to Visit Shanghai and Water Towns
You can visit Shanghai all year round. The most comfortable seasons in the city arespring and autumn, and the scenery is also pleasant then. 
There are fewer tourists during weekdays. So it is recommended to visit water towns during weekdays. 
You are recommended to avoid Chinese public holidays from 1st to 3rd May (Labor Day) and 1st to 7th October (National Day). During these holidays it's crowded and hard to buy tickets.
Why Visit Water Towns?
- They are nice places for escaping from pressure. Slow down and listen to romantic stories or anecdotes that took place there. Take a boat trip and relax.
- They are unique to China.  
- They are close to Shanghai, Hangzhou or Suzhou, so transportation is convenient and basic infrastructure is well established.
- They preserve well an ancient atmosphere and ordinary people still live there. With our insightful local guides, visitors can understand the culture of water towns very well.
- Their air quality is excellent.
Distinctive Features of Water Towns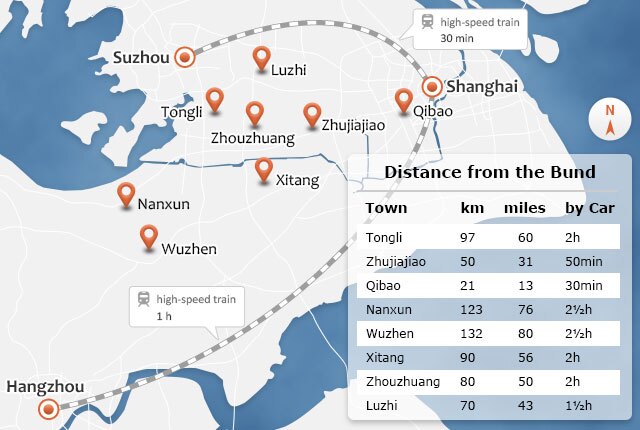 Water town
Crowds
Features
Highlights
Visiting time
Transport from
Nanxun

There are many attractions in this big water town. When meeting a tour group, you can see other attraction. When they leave, return.


Chinese style architecture mixes with western style.
Different from girly, small water towns, Nanxun is like a rich bel-esprit
Profound water town history
The most civilized and affluent town in the past
 

100 Residential Houses
A gondola ride 
Little Lotus Garden
Former Residence of Zhang Shiming
The Spanish-style Former Residence of the Liu Family (Red Houses)

4 hours
Shanghai: 2h Suzhou: 1h Hangzhou: 1 1/2h
Tongli

Not crowd at all. Quiet at night.
 

Elegant and small water town
Most buildings in Tongli are situated along the waterways.
At night, it is quiet, and many Chinese lanterns will be lit up.
 

Tuisi Garden
Three Bridges Area
A gondola ride 

3 hours
Shanghai: 2h Suzhou: 40min
Zhujiajiao
Not many visitors in town in the mornings (before 12:00) on weekdays
There are not many visitors in town in the mornings (before 12:00) on weekdays.
Over 1,000 well-preserved houses built in the Ming (1368–1644 AD) and Qing (1644–1912 AD) dynasties line the streets.
It is a foodie's paradise. Visitors like to sample snacks there.
 

Taking a Gondola
The Qing Dynasty Post Office
Kezhi Garden
Fangsheng Bridge

4 hours
Shanghai: 50min
Wuzhen
Crowded but orderly
Large –scale Qing dynasty architecture is well-preserved

East Area (Dong Zha/dong jaa/ 东栅)
West Area (Xi Zha /sshee jaa/ 西栅)

7 hours/2 days
Shanghai: 2h Hangzhou: 1h
Zhouzhuang
Always filled with big tourist groups
Local wealthy and influential family-Zhang and Shen family

Double bridge
Shen Mansion
Zhang House

7 hours or 2 days
Shanghai: 2h Suzhou: 1h
Qibao
Crowded and commercial
Little old street with not much to see
water lanes
1 hour
Shanghai: 30min
Xitang
Pleasantly empty, except at weekends
Mission Impossible III was filmed here
Long corridor
4 hours
Shanghai: 2h Suzhou: 50min Hangzhou: 2h
Acommadation We Recommend
Stay in a riverside hotel along the Bund to watch the splendid skyline of Pudong
Waldorf Astoria Shanghai on the Bund(Five-star) Ranked #2 on Trip Advisor
Fairmont Peace Hotel Shanghai (Five-star) Ranked #7 on Trip Advisor
Les Suites Orient, Bund Shanghai (Five-star) Ranked #20 on Trip Advisor (Best price among all the five-star hotels on the Bund )
Hotels in Pudong
Mandarin Oriental Pudong (Five-star) Ranked #1 on Trip Advisor
Four Seasons Shanghai Pudong (Five-star) Ranked #2 on Trip Advisor
Comfortable hotel
Kingstown Hotel Plaza Shanghai (3-star)
The Bund Hotel (near the Bund, 4-star) 
Do I Need a Visa?
144-hour visa-free transit policy
If you meet the following criteria, you can travel to Shanghai and some places nearby (like water towns, Suzhou and Hangzhou) for up to 144 hours without applying for a visa:
1. You are in transit to a third country or region (Hong Kong, Macau, and Taiwan are included). For example: USA–Shanghai–Hong Kong is acceptable for a 144-hour transit visa in Shanghai, but USA–Shanghai– USA is not. 
2. You travel around Shanghai, Jiangsu, and Zhejiang provinces but do not go to other provincial level areas in China.
3. Your transit time is no more than 144 hours (from the first 00:00 hrs after entering). 
4. Your port of entry is named in the policy. 
5. You are citizen of one of the 51 countries included in the policy.
See whether your entry port and country are listed in the policy.
Need a visa
If you don't meet all the criteria, you need to apply for a visa before traveling to China. Read: How to Get a China Visa.
What Customers Said About Our Guides and Trips
Michelle M
Chicago, IL

This is a LONG over-due review (since we traveled in March) of what was a nicely paced day spent outside of Shanghai in Suzhou and Tongli Water Town. This was a private tour with a driver and our guide, Jen, who was quite friendly and eager to please. Overall, my communications with China Travel (Vanessa) and our tour experience with Jen was very positive, and we would recommend their company to others!
myk18546
Port Talbot, United Kingdom

Suzhou and Tongli water villages..........day tour with Sophie Lee / China Travel
We had never booked a "private" tour before and were unsure what to expect However built up some confidence as the booking process was quick and simple with excellent communication. Thank you Leon. Our guide, Sophie Lee met us, as arranged, at the hotel and we set off for Suzhou.
debbien_12
Bedford, United Kingdom

I am not a fan of guided tours as I prefer to do thing at my own pace, but chose to do this because I don't speak any Chinese and wanted to ensure my time was spent on enjoying the experience, rather than struggling with communication. It turned out to be a wise choice. All in all we had a great trip, and compared to another guided trip we took later in our holiday, Valerie was an absolute gem!
Send us a message and get response within 24 hours!
You are always welcome to create your own tour. We are here to answer all your questions about tours.

Your personal information will be totally confidential.
800-9337181
(Free in US & CA)
86-773-2889566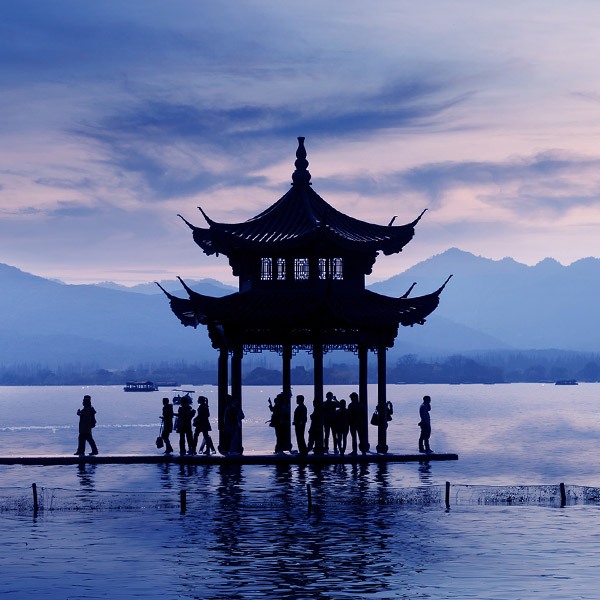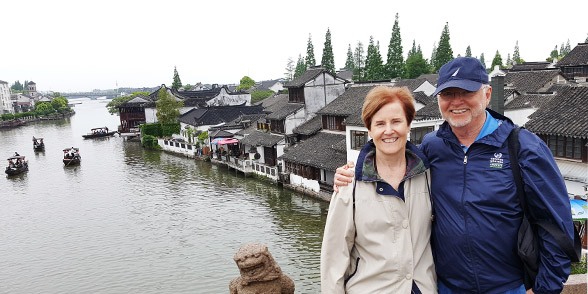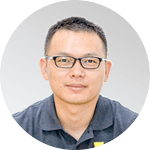 Leon Long
Travel Advisor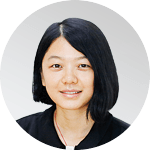 Vanessa Zheng
Travel Advisor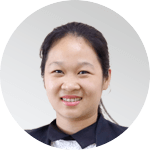 vivian Cen
Product Manager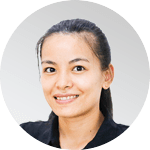 Vicky Wen
Product Manager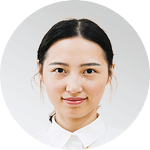 Elysees Zhao
Web Editor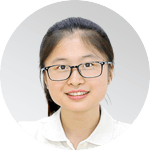 Vivi Chen
Travel Advisor