Shanghai and Water Town Tours
Shanghai, the metropolis, is called "Mo Du (魔都)" by Chinese people. Mo means ambition and Du means metropolis.
Many people are familiar with the spectacular riverside of the Bund and ambitious skyline of Pudong. But they often overlook the city's soft side. If Shanghai is like an elegant lady, water towns are her tenderness. They preserve well an ancient atmosphere which is unique to China. Ordinary people still live in the water towns.
Let's explore this ambitious city and her extra elegance. Remember her tenderness and get to know her more completely.
Experience Shanghai Your Way
Freedom to Create Your Kind of Holiday
One-Stop China Trips
Good Value and Care
Best Water Town Tours
Suggested Itineraries for Visiting Shanghai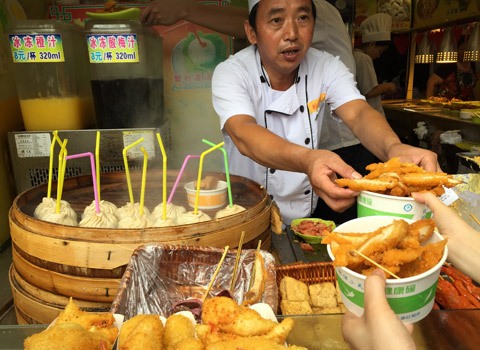 Plan AThe Bund, Yuyuan Garden, Chenghuang Temple, and Oriental Pearl Tower
Plan BSuzhou highlights + Tongli water Town
Plan C1-2 iconic sites in Shanghai + half day Zhujiajiao Water Town tour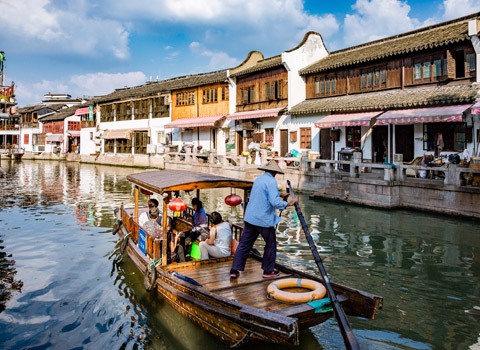 Plan AOne day Shanghai city essence + a water town
Plan BOne day Shanghai city essence + One day Tongli Water Town + Suzhou
Plan COne day Shanghai city essence + interesting activities like sidecar experience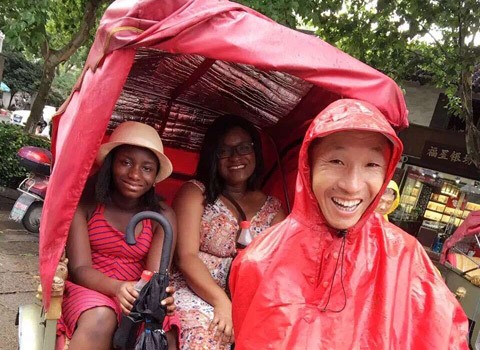 Plan AShanghai city essence + West Lake in Hangzhou + a water town
Plan B2 days Shanghai city essence + 1 day Tongli Water Town and Suzhou
Plan CShanghai city essence + Hangzhou highlights + Suzhou highlights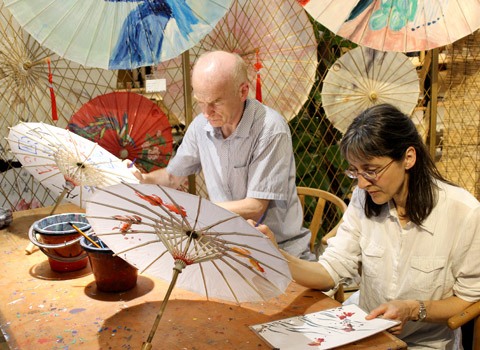 Plan AClassical sites of Shanghai + Hangzhou + Suzhou + a water town
Plan BShanghai highlights+ Hangzhou highlights + Wuzhen Water Town
Plan C2 days Shanghai highlights + 2 days Suzhou/Hangzhou highlights
Our Exclusive Tours
Tours Starting from Shanghai
Our Tours Are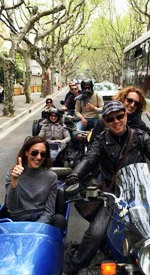 Exclusive
Our local guide will not only show you the sites, but will also reveal the stories behind the buildings and tours that no other company offers, which will enrich your experience and give you in turn stories to tell.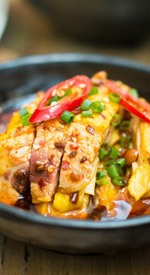 Mouth-Watering Food
The restaurants we pick are those we use to treat our own family and friends. They provide an authentic food experience, and your guide will help you order the food you like.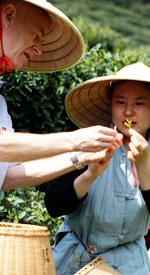 Customized Activities
If you have a special itinerary in mind for a special event, we are confident we can help you create that itinerary. Over 35% of our customers use our tailor-made service.
Travel Confidently with Our Shanghai Specialists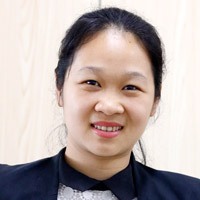 Vivian Cen
Tour Design & Marketing
Vivian has been to Shanghai many times. She likes to stroll around the streets and alleys, exuding the breath of new life, and has made in-depth investigations about the city's different sites and activities. She is an expert in improving customers' travel experiences.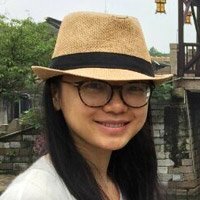 Vanessa Zheng
Shanghai Travel Advisor
Vanessa has worked as a travel consultant for over 10 years, has often been given 100% ratings by satisfied customers, and has helped over 4,200+ tourists create their trips to China. Want help? Contact her at 800-933-7181. or email her at vanessa@chinatravel.com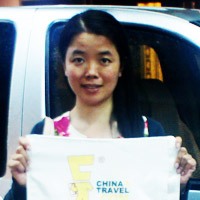 Summer Zhao
Shanghai Tour Guide
Summer is one of our top guides. She is proficient in Shanghai history and culture, and in providing cultural insights into the places you visit. There is a saying that the tour guide is the soul of a tour group. See what customers said about Summer.>>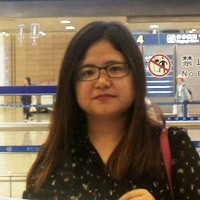 Si Xiao Li
Xiaoli is the local operator in our Shanghai office, in charge of implementation of tour itineraries, including tour guides, cars, drivers, tickets and restaurants. She makes sure your tour goes smoothly.
Customers Frequently Asked Questions
Best Time to Visit Shanghai and Water Towns
You can visit Shanghai all year round. The most comfortable seasons in the city arespring and autumn, and the scenery is also pleasant then.
There are fewer tourists during weekdays. So it is recommended to visit water towns during weekdays.
You are recommended to avoid Chinese public holidays from 1st to 3rd May (Labor Day) and 1st to 7th October (National Day). During these holidays it's crowded and hard to buy tickets.
Acommadation We Recommend
What Customers Said about Our Guides and Trips

glennb850, Bendigo, Australia
Lovely Experience In Shanghia
Our guide Mary has the ability to explain clearly the historical values of the delightful China history through her clear fluent english. Mary conveyed very aspect via her great personality, she was there to accommodate our requests and nothing was to hard for her...>>

brianjan2018, Sydney, Australia
Shanghai & Suzhou
Sophie Lee was our very knowledgeable guide taking us to all places of interest in Shanghai such as The Bund, Yuyuan Garden,French Concession area to name a few. We also immersed ourselves in the culture at the Chinese lantern Festival...>>

Lorraine M
Tongli and Suzhou
We really enjoyed the ride in the boat, the boat navigator was very nice and the ride in the rickshaw (cycle carriage) was also very good. Transportation was very comfortable. Our guide Daniel also did an excellent job...>>
CONTACT US
Send us a message and get response within one working day! Your personal information will be totally confidential.