Turpan Food
Last updated by susan at 2017/5/15
The same as Urumqi food, Turpan food includes many kinds of cuisine, such as Cantonese Cuisine, Sichuan Cuisine, Xinjiang food and Muslim food and so on. Grapes and Hami melon there are well known in the market and loved by both domestic and overseas customers for their sweet and juicy taste.
Turpan Featured Food:
The Thin Skin Baozi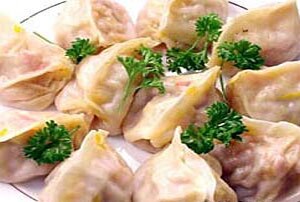 The thin skin Baozi is called "Pitimanta" in the Uighur language and is made by selecting top class mutton as the stuffing and is a food popular among the Uighur people. The skin of the thin skin Baozi is white and oily and is as thin as a piece of paper. The stuffing is very delicate and oily and is accompanied with the fragrance and sweetness of Xinjiang onion (Piyazi in the Uighur language) and tastes refreshing and delicious.
The Powder Soup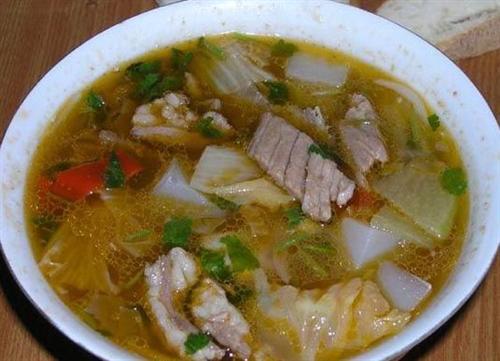 Powder soup is a flavored snack of the Hui people in Xinjiang and every family of the Hui people will cook the powder soup on Corban Festival or the Norus Festival to treat the visiting guests and relatives. The powder soup tastes fresh and delicious and a little bit spicy, meeting the taste of the people in the northern part of China. The cooking method is not complicated but it is no easy job to cook very good powder soup.
The Boiled Mutton Eaten By Hands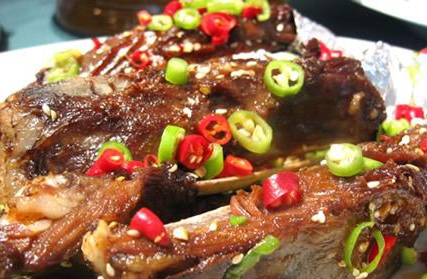 Similar to the flavored rice with lamb, the boiled mutton is also eaten by hands. If we say that the flavored rice with lamb can still eaten by chopsticks or small spoons, the boiled mutton has to be eaten by hands, or else you can not eat it.
The Oily Tower Like Cake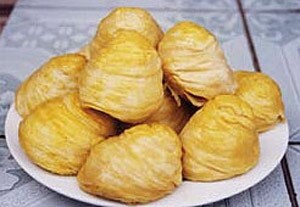 The oily tower like cake, known from the name, is a kind of cake with the shape of a tower and made by flour and it is a well received oily flour food among the Hui people and the Uighur people. In general, the Hui people eat it at breakfast together with powder soup in the morning. It is white and oily with very thin skin and delicate and clear layers. It is fragrant, soft and oily but not greasy. It is considered to be a delicious food suitable for people of all ages.