Urumqi Food
Last updated by chinatravel at 2017/5/16
Most of the Uyghur dishes adopt lamb and mutton as the main ingredient, being cooked in different manners. Urumchi is keeping assimilating distinctive food culture from other areas in China and even some foreign countries. At present, people who travel to the place do not need to worry about the maladjustment to food. Furthermore, Xinjiang is also justly famous for its melons, pomegranates and grapes, which thrive in the dry, hot climate.
Urumqi Featured Food:
Noodle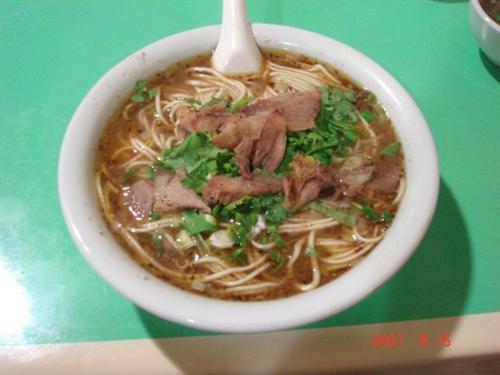 this kind of noodle is made of flour and draught to be round strip by hand. It is round, thin and long, has a special taste.
Roast Mutton
Uygur call roast mutton "Kawapu". According to different method of roast, there are different names, such as "Tuluerkawapu", means roast mutton in crusty pancake bed, which is also called roast whole sheep; "Zihekawupu" means bunch roast mutton; "Kazankawapu" means "wok roast mutton, which is actually fried roast mutton; "Kerenkawapu" means "belly roast mutton".
Paermuding
Paermuding is a special food of Uygur people. It is golden, with crisp skin, tender and fresh mutton, a little sweet. It is make of flour, fat mutton, sheep oil (a little), onion, egg, salt, cumin powder, pepper powder and baked in "Nang" (crusty pancake) bed.
Niangpizi
Niangpizi is a special local dish of Hui ethic group. It is delicious and economical. It always serves quickly. If you ask for Niangpizi in a stand, you can get one in one or two minutes, so it is favored much by mass people.
Yogurt
Yorgut is a barmy dairy product and favored much by people of all ethic groups. It is a common beverage at all seasons in a year. It contains many kinds of lactic acid, lactose, aminophenol, mineral, vitamins, enzyme, etc. The value of the protein of yogurt is higher than that of rice, flour and meat.