Vietnam Food
Last updated by bosten at 2017/6/19
The most striking feature of the cuisines in Vietnam is the sour, spiciness and sweetness. The delicious food cooked with the unique cooking technique, is not greasy at all. So, everyone will love Vietnamese cuisine deeply and will often miss it even they have left Vietnam. There are some special local fruits in Vietnam, tasty and refreshing. Coconut juice, which is a perfect choice to relieve internal heat, is sold everywhere. Tourists visiting Vietnam should never miss the snacks in Vietnam, enjoying the most traditional snacks at the food stalls scattered in every block. But the sanitary condition is not that good.
Vietnam Featured Food:
Vietnamese Style Sausage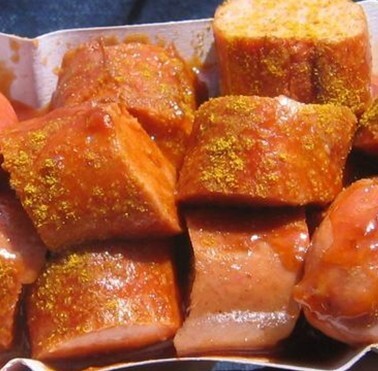 Vietnamese-style sausage is the favorite food of Vietnamese people. The cook mixes minced lean meat with coagulated pig blood and various spices and then fills it into the intestine skin of the pigs. The Vietnamese-style sausage is done after it is boiled.
Vietnam Spring Roll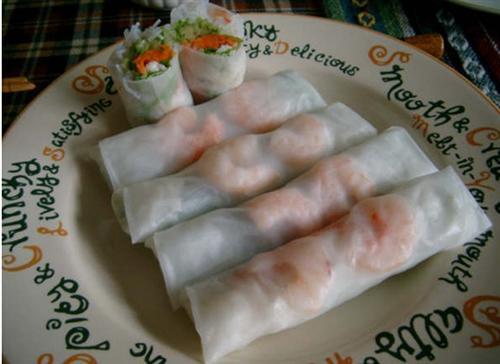 Vietnam spring roll is the most famous cuisine in Vietnam, which is made of sticky rice. It is as thin as a cicada's wings, looking white and transparent. The cook will wrap the fillings made of bean sprout, bean vermicelli, shredded sleeve-fish, shrimp meat and green onion segments with spring roll wrapper. Then the cook will fry it until it is crispy and golden in color. The Vietnam spring roll is crispy but not greasy. It tastes good.
Pork Rice Dumpling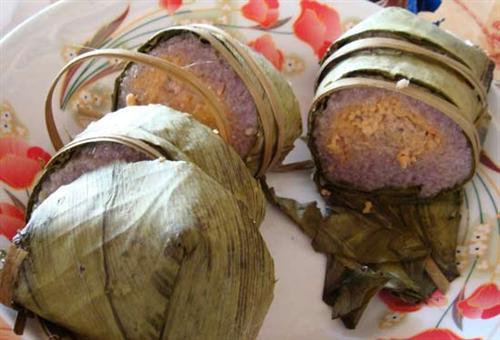 Pork dumpling in leaves is a traditional cuisine in Vietnam. The cook adds many kinds of condiment into the lean pork of high quality and then pounds them into paste. After that, the cook will cover the paste with leaves of Japanese leaves or lotus leaves. The shape looks like a dumpling. Then, the cook will boil it in a pot. It does not taste greasy at all. Instead, it is quite tasty.