Wuhan metro rapid transit system
This is a rapid transit railway system that has elevated lines as well as underground parts located in the city of Wuhan in the Hubei province of China. When completed in 2004, Wuhan became the fifth city to have a metro system. Presently, it covers only one part of the city. Soon it will be developed to cover the entire city. Using the metro rapid transit system is the easiest way to get around the city. Also, it is very much cheaper than other means of transport such as taxis. Beijing , Shanghai , Tianjin and Guangzhou are the other four cities that already have got such transport systems.
Boat and Ferry rides
Since the Wuhan the capital of Hubei province is located in the bank of Yangtze River , there are ample opportunities to use ferry services and boat services. There are ferry services from this city to many other cities located along Yangtze River including Shanghai. There are 18 ferry routes that are connected to this city on the Yangtze River. Out of them two are fast lines. Also, there is the possibility to take a boat ride for sightseeing in Yangtze. The huge waterway of Yangtze has become a blessing for this sprawling city which has become an important commercial center due to its presence.
Bridges across Yangtze River in Wuhan
Since Wuhan is the capital of the province of Hubei it is a must to look at the bridges built across Yangtze River. There are seven of them today and also there is a tunnel for crossing the river. Before 1957 when the first bridge was built rail cars were ferried across in barges and the operation took one whole day. The first bridge was built with a lower deck that carries a two track railway line and an upper deck that has a four lane highway. It was Russian engineers who provided the expertise. However, six more bridges are there at present, the last being completed in 2009.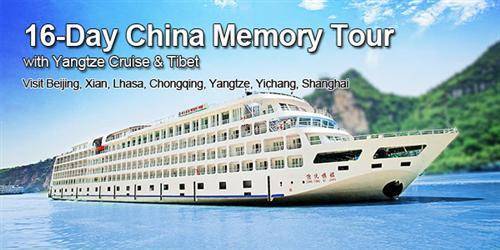 Wuhan airport is the most important airport in Hubei province. Its location in Central China has made it the busiest airport in the region. Located just 26 kilometers away from the city there is ample transport facilities from the airport to downtown Wuhan. This airport is presently the 14th busiest of the airports in China. It is mainly served by Air China, Southern China Airlines and Eastern China airlines. Presently the airport serves a few international routes and 100 domestic routes. The recently built second runway is able to handle Airbus A380 jets and the second terminal building is able to manage 320,000 tons of cargo and 13 million passengers per year. Therefore, it is ready for any kind of increase in traffic.