Xiamen Shopping
Xiamen Local Products:
Lancelet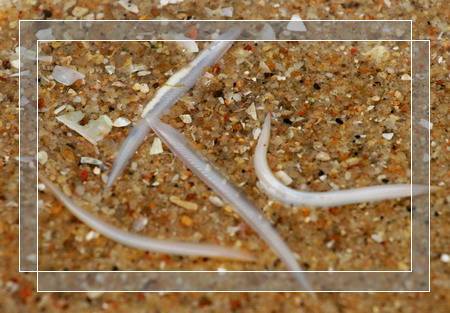 The lancelet is the famous and precious specialty of Xiamen, whose popular name is crocodile worm, also called amphioxus. Its leading place of origin is Liuwudian in Tong'an, Xiamen. The Xiamen lancelet is small in size, 5-6 cm at most. It takes four to five thousand of them for one kilogram. Semi-transparent with both head and tail being sharp, it is the high-class fish, whose flesh is tender and fresh which makes one's mouth water. The dry ones can be kept for 1-2 years. It is an ideal souvenir for tourists.
Peanut Crisp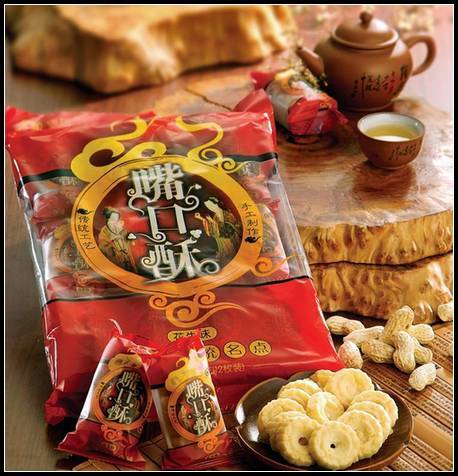 It is also called Gong Tang candies. The main ingredients are peanuts and brown sugar. To make it, first, deshell the peanuts by stir-frying them ripe and boil them with sugar. Then grind them, form them into square shapes and cut into pieces. While eating, you should open the wrapping paper carefully and put the cake lightly into your mouth. It melts once inside the mouth, tasting slightly sweet but not greasy.
Qing Jian Guo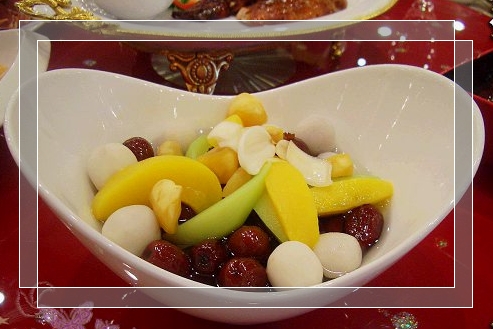 It takes olives as the main ingredients, which are combined with licorice root and syrup. Moderately sweet and sour, and salty and flat, it is quite tasty with overflowing fragrance. It has the effects of dispelling retention of food and dilatation of the stomach, sobering up, removing grease, halting dizziness and sickness, refreshing and nourishing spleen.
Bodhi Balls

It is made by mixing olives with amomum fruit grain of paradise, cardamomum, cinnamon, lignum apuilariae resinatum and other precious traditional Chinese medicine and boiling them. It tastes sweet and delicious and has the effects of stimulating the appetite, halting vomiting, dispelling stagnant water.
Longan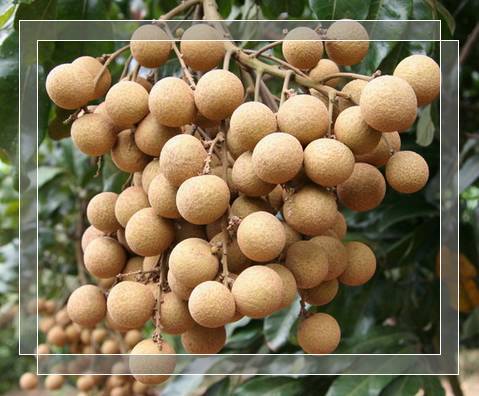 It is the specialty of Tong'an, famous for its big size, thin husk, thick flesh, rich juice and light sweetness. It used to be a tribute to Feudal emperors. But now it is a kind of fruit that tourists at home and abroad rush to purchase. Tong'an is one of the six largest places of origin in our country. It has hundreds of species of longans and a planting area of 300,000,000 square meters. Longans produced there find a good sale both at home and abroad.
Mushroom And Meat Sauce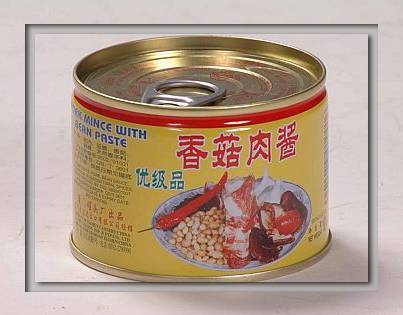 Canned Mushroom and meat sauce of brand produced by canning plants in Xiamen are made by exploiting, testing and refining repeatedly the recipes and techniques of meat sauce of Xiamen Huangjinxiang and Shima Hong that sold well in all parts of South Fujian before Liberation. There are 12 main and supplementary ingredients, such as fresh pork meat, top beans, mushroom, peppers, onions,garlics, etc, all of which retain its own flavor.
Xiamen Pies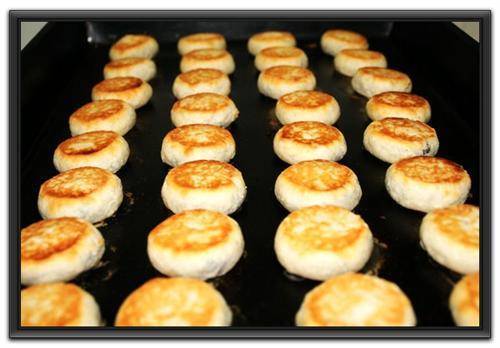 There are two kinds of Xiamen pies. Sweet pies take pea gravel as the filling. They are added with pork oil and white sugar and then dried by the fire. Salty pies have meat cubes as the filling and are also made with pork oil and white sugar. They are characterized by crisp husk and fine fillings. There is a vegetarian pie in South Putuo Temple, whose fillings are not only pea and white sugar, but also xanthic flowers and agaric.
Medical Wine
It is the mixture of medicinal materialsand wine, with the curative effect and the action of wine. There are varieties of medical wine, such as that of Wanquan Hall, that of Chunsheng Hall, that of Songjun Hall, that of consolidating the constitution, that of Protecting the pneuma , nourishing wine of cherry bay, and black-bone chicken wine.
Huang Jinxiang Dried Meat Floss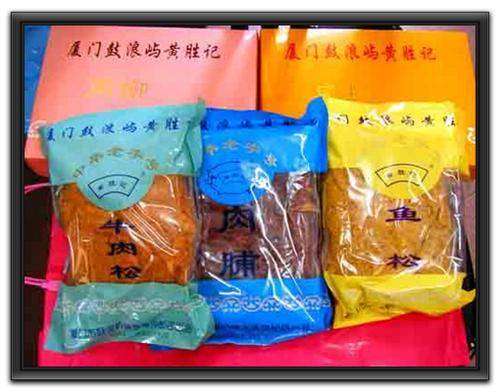 Huang Jinxiang dried meat floss, breast meat, meat cubes, dried meat of Gulangyu are surely famous specialties of Xiamen. Dried meat floss, breast meat go extremely well with porridge for elderly people and infants because their teeth are uneven. They will melt once inside the mouth without extra bites, leaving a mouthful of fragrance and sweetness. Especially breast meat will transform into paste once it comes across water, and therefore there is no time for bites.
Orange Colored Puddings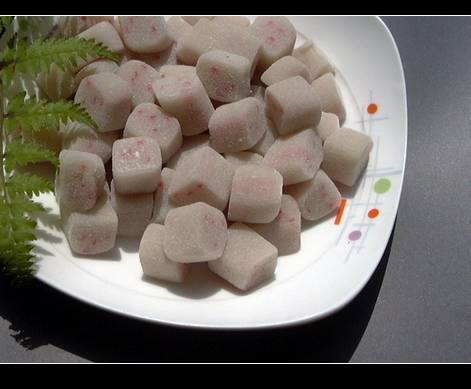 Pastries can be found everywhere in the market, whereas only a few varieties retain their original flavor, of which the orange-colored pudding has the most primitive flavor. Orange-colored puddings of Tongan are of smooth appearance and moisturizing delicacy. It is soft and tastes very refreshing with a delicate fragrance. Therefore, they have a good market in all places with a reputation at home and abroad.
Xiamen Shops and Stores:
Zhongshan Road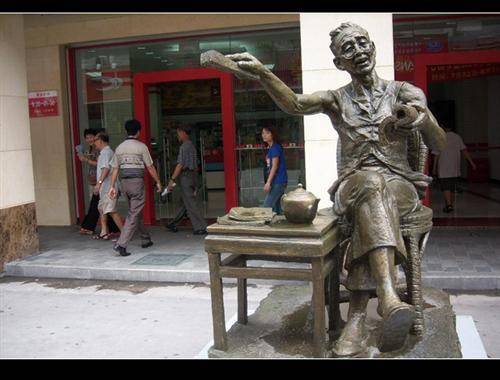 Zhongshan Road and intersecting Siming South and North Road are the traditional crowded downtown area of Xiamen. There are large-sized shopping malls, such as Hualian commercial mansion and the first department store, and all sorts of retail stores. Zhongshan Road, characterized by shopping spots, completeness with everything, moderate prices, has continuous streams of tourists for all day. The buildings on the commercial street of Zhongshan Road are mostly of old style and layout. Therefore, the road is a bit crowded. When shopping seasons or holidays arrive, there are hustles and bustles with moving heads there. In front of the long lines of stores on both sides, streams of cars and crowds form a set of prosperous, noisy and busy streetscapes. The traffic is quite convenient due to a good number of public transportation vehicles most of which pass through Zhongshan Road. Tourist can take Route. 2, 3, 4, 10, 23, 5, 27, 30, 32 buses and Route.8 double-deck bus and privately run medium-sized
Longtou Roadd In Gulangyu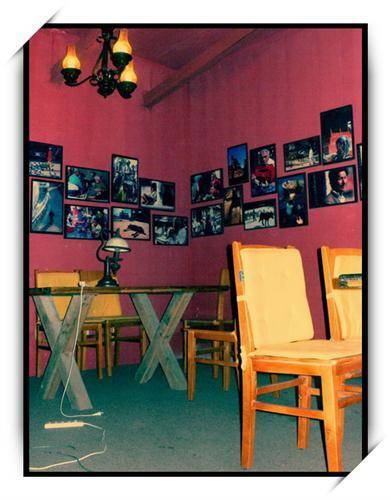 Longtou Raod is the main commercial street in Gulangyu Island. Owing to the prosperity of tourist industry, many artwork stores and calligraphy and painting stores are opened on both sides, which have not only local artworks, such as pearl broidery, Qi Xian Diao, colored knots, colored sculpture, colored porcelains, etc, but also curio, jades and stones, calligraphy and paintings, and lacquers, etc, from all parts of China. There are also many southland dried food stores to meet the demands of tourists from the North.
Taiwanese Street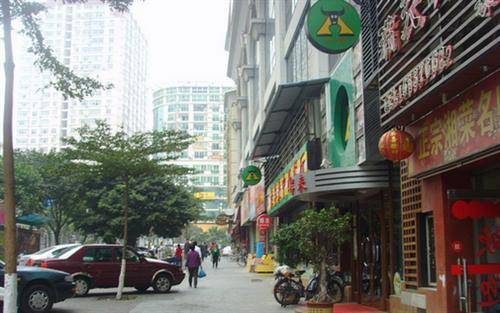 The name of Taiwanese Street is inscribed by Wang Daohan. It is the most important project in the Jiangtou reconstruction area. The street has a length of 857 meters with a forest of high buildings. The middle section has nine interconnecting mansion complex, which is designed by calling for an international bid. The commercial street with overhead towers of South Fujians feelings is the brightest pearl of Xiamen.