Drum tower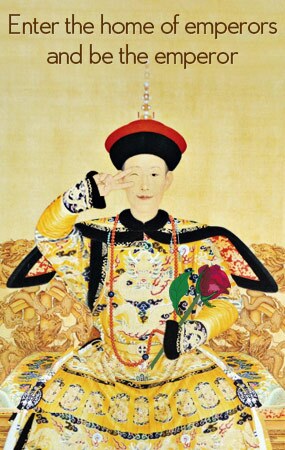 The Drum Tower, facing the Bell Tower on the other side of the square and a national key culture relic, was built in the 13th Year of Hongwu (1380 A D), four years before the building of the Bell Tower. According to legend, in ancient times there once hung a drum for telling time. The drum was struck at dusk, hence the name "Drum Tower". With an area of 1,924 square meters, the Drum Tower is rectangular in shape, 52.6 meters long, 38 meters wide and 7.7 meters high. Like the Bell Tower, it is a triple-eaved, two-storey structure. The main difference between them is that the roof of the Drum Tower was covered with glazed bricks. There are many antiques shops in the tower, where tourists can both sightsee and shop.
Solo Adventure Tips:
Location:

It stands at the intersection of West Avenue and the Beiyuan Gate, Xi'an.
How to Get There?

Public bus No. 1, 6, 8, 11 and 45 get there.
Ticket Price:

35 yuan
Opening Hours:

8:30-20:30
More Tips:

It is not necessary to buy the admission ticket because the tower can be clearly viewed from the outside.
Our local experts are always ready to create you a hassle-free tour. Get an authentic experience by contacting one of our travel advisors.