Qinling Wildlife Park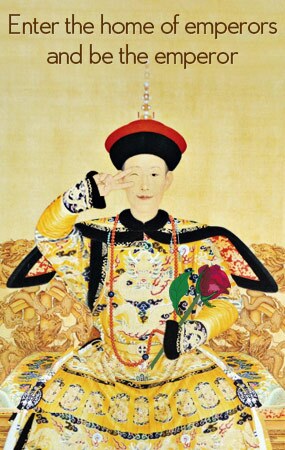 The Qinling Wildlife Park is the biggest wildlife park in Northwest China, with a total area over 133 hectares. There are more than 10000 rare wild animals from over 300 species in the park. The Qinling Wildlife Park consists of two parts: the Animal houses and Enclosures District and Prairie District.
The Animal Houses and Enclosures District, with a total floor space of 130,000 square meters, house over 8000 animals belonging to 260 species, including giant pandas, lesser pandas, golden snub-nosed monkeys, Bengal tigers, kangaroos, elephants, sea lions, sea dogs, hippos, white tigers and various kinds of rare birds.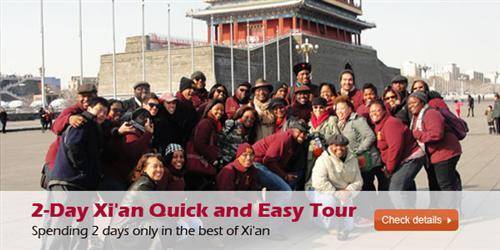 The Prairie District can be divided into to parts: the Vegetarian Zone and the Predator Zone, coving a total area of 490,000 square meters. Visitors should take a sightseeing bus into the Prairie District. In the Vegetarian Zone, there are various kinds of vegetarian from different regions around the world, such as the white-lipped deer living only in China, the rare Himalayan tahr living only in the southern region at the foot of Mountain Himalaya; the zebra, gnu, antelope from Africa and so on. The Predator Zone is located in the southern part of the Qinling Wildlife Park. Visitors can appreciate the beasts of prey in very close distance, which will be very exciting and of course the visitors' security can be safeguarded in the well-equipped sightseeing bus.
Solo Adventure Tips:
Location:

HuanShan ecotourism area, Qingling Northern Lu, Chang'an District.
How to Get There?

Take Bus No.320 or Tourism Bus NO. 9  and get off at Qinling Wildlife Park Stop
Ticket Price:

100 yuan/person
Opening Hours:

8:30am-18:00pm during April 1st to October 31st
9:00am-17:00pm during November 1st to March 31st
More Tips:

Tel: 029-85670040 85670046
The park is very big and there is free bus for traveling around the park. However, tourists have to wait for a long time (over 40 minutes) for departure. Otherwise, tourists need to pay extra money for a private rented car to travel around the park. Tourists can bargain with rented cars owners.