The Grand Courtyard of Gao Family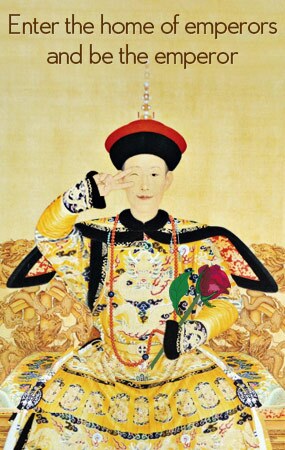 Located in Xi'an's bustling shopping area, the Gao's Grand Courtyard is the former residence of Gao Yuesong (a high ranking official in the later Ming Dynasty). Occupied an area of 4.2 acres, the courtyard has 86 rooms and 56 of them are open to the public now.
The courtyard is wood quadrangle, and the main one is built in the Ming Dynasty with a more than 400 years history. Xi'an Art Gallery works in the main house now.
Highlights
Shadow puppet play (pí y?ng xì in Chinese) in the Gao's Grand Courtyard is held from 9:00 to 23:00. The short shadow play acted by local artists last 10 to 15 minutes. You can also learn to make a porcelain or folk paper-cut in the Gao's Grand Courtyard. Located in Huajue Lane, you can enjoy all kinds of tasty Chinese Northwest style food in the area.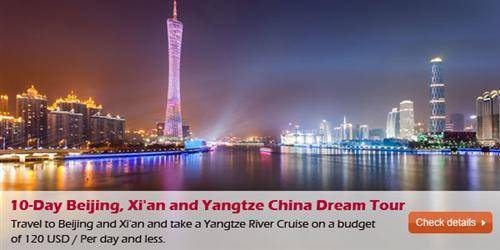 You can view architectural arts of the Ming and Qing Dynasties, antique furniture and ancient gardens. And you can see in a lot of Chinese activities including zither performances, fine celebrity's calligraphy and paintings, old photos of the house and porcelains. To have a cup of Chinese tea in the Gao's Grand courtyard tea house is very popular among travelers.
Solo Adventure Tips:
Location:

144 Beiyuanmen (North Garden Gate), Xi'an, Shaanxi Province
How to Get There?

You can take Bus 4, 43, 45, 201, 205, 215, 222, 300, 604, 611, K630, and get off at Guangji Street stop. The bus ticket is 1 CNY per person.
Ticket Price:

15 CNY in low season; but 25 CNY in busy season
Opening Hours:

08:30-23:00
More Tips:

Tel: 029-87232897 / 029-8727678
The Surrounding Scenery: the Great Mosque, the Bell Tower, the Drum Tower, Xi'an Ancient City Wall
Our local experts are always ready to create you a hassle-free tour. Get an authentic experience by contacting one of our travel advisors.