Xian Food
Last updated by peggie at 2017/6/19
Xi'an, one of Chinese ancient cities, is not only famous for its ancient culture and scenic spots, it is also well-known for its prosperous food and beverage industry. Foods in Xi'an are quite different from the rest of China; especially compared with more easterly regions. You can see a delicious combination of Chinese cooking with Muslim and other traditions. What is more, the delicious cates are gathered here with 8 cooking systems of China, European and American style food, Japanese food, Korean barbecue and snack of Southeast Asia as well as Moslem food. The local food is very famed at home and abroad. And a kind of modern cuisine system with Tang cuisine as traditional one and Shaanxi cuisine as main one has been appeared. Because of its long development as a culture, the cuisine of Xi'an is extensive as well. It is the representative of food of Northwestern China. It is unbootable that the renowned Xianese snack, Xi'an Dumplings Banquet and other Xi'an foods will keep your stomach satisfied and add more special interest and funny to your tourist in Xi'an.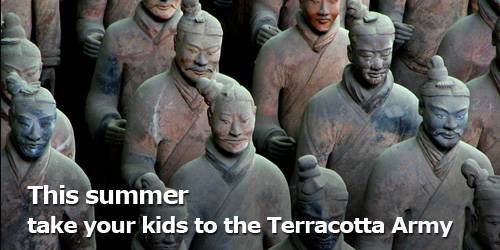 Xian Featured Food:
Beef Or Mutton Paomo (pancake Slices With Beef Or Mutton Soup)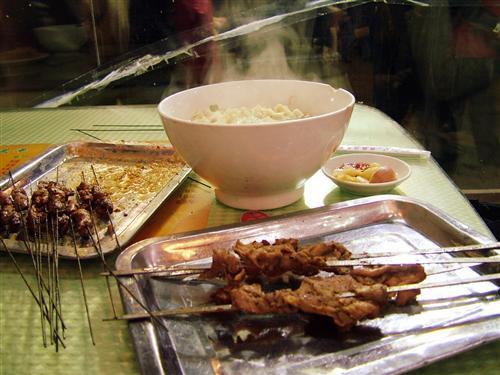 The special features of beef and mutton Paomo (YangrouPaomo) are that the materials are carefully selected, the meat is well-cooked , the soup is rich and thick and the smell is tempting with everlasting taste and a function of warming one's stomach. Therefore, it is the most special and popular food in Xi'an. The culinary art required for Pancake slices soaked in beef or mutton soup is very carefully selected, the craft of boiling meat is very exquisite too. The basic way in making it is like this: Wash the first-class beef or mutton clear and slice first, then flavored with condiments as shallot, ginger, Chinese prickly ash, aniseed, fennel, cassia, etc. to cook, and make the sauce ready for use. Pancake is one flour baked cake, which is broken into pea-like tiny pieces and put them into the bowl before eating, then send to the cook who will pour a suitable amount of cooked beef or mutton, original soup mixing with condiments as shallot powder, shredded Chinese cabbage, co
Dumpling Banquet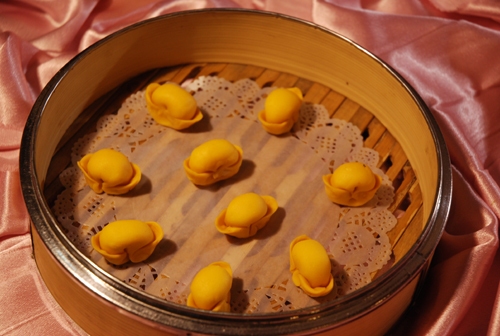 Dumpling is one of the most widely loved flour food by people in north China. The fillings are chopped meat or vegetable, mixed with the condiments. It's Chinese's custom to eat dumplings on the Spring Festival, Lantern Festival and the Winter Solstice. Dumpling Banquet is a featured snack innovated on the basis of traditional recipe by Xi'an Jiefang Road Dumpling Restaurant and De Fa Chang Dumpling Restaurant. Dumplings they offer are exquisite in selection of ingredients, vivid in shapes, diversified in fillings, clear and fragrant in taste and rich in nutrition. The dumplings turned out are superior in all of their colors, aromas, tastes and shapes.
For the time being, Dumpling Banquet has nearly 120 varieties and is divided into ten categories, such as Palace Banquet, Eighth Precious Banquet, Dragon and Phoenix Banquet, Peony Banquet and Flowers Banquet etc. The banquet is known as "one dumpling one shape, hundred dumplings hundred tastes".
Roujiamo (finely Chopped Pork Stuffed In Baked Pancake)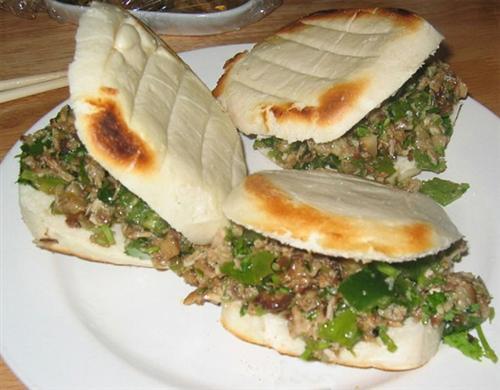 Roujiamo comes from the ancient Chinese "Rou jia yu mo" (port stuffed in pancake). Roujiamo is made of mincemeat wrapped by griddle steamed bread. Meat used in Roujiamo is a kind of cured meat stewed with assorted sauces in a kettle. This makes the meat soft, eay to chew and taste with a lasting flavor. HIgh culinary skill is required to produce this kind of meat.
Jiasan Guantang Steamed Bun (steamed Buns With Sauces Inside)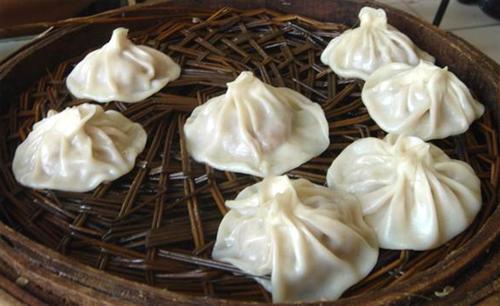 With the most resounding and biggest reputation in Xi'an, Jiasan Guangtang steamed bun shapes like pomegranate ( pomegranate is symbol of good wish to the local custom).The reason why people make the bun like this is that they want to express their kind blessings to the consumer of that food.
The culinary skill in making Guangtang steamed bun is very strict, using the Qinchuan beef as the stuffing and the cow marrow to make soup. The skin of the steamed bun is as thin as paper, the color is as bright as the crystal. The filling is tender with sauce inside, the condiments are fragrant. Put the steam bun into the little bamboo steamer to steam well-done over a blazing fire and then serve the table. This dish tastes the best if eaten with eight treasure porridge (a sweet rice porridge filled with peanuts, sultanas, hawthorn, and meddler berries) or black rice thick soup. It is really a good combination of colors, aromas and tastes.
Dumplings

Making Dumplings at Han Tang Tian Xia Restaurant

Dumpling, also called Jiaozi, is one part of Chinese culture. Making and eating dumpling with meat and vegetable stuffings are popular during the New Year Festival. People in North China would like to have dumplings during the festival.

Han Tang Tian Xia Restaurant is a high-quality elegant and spacious restaurant, offering home cook dishes and excellent dumpling meals. Here, you can enjoy a vivid course for making dumplings and have a fun to make dumplings. Our teacher shares some basic skills for making dumpling, and enjoys fruits dishes which are prepared by you.

How to make dumplings?
1. Our tour guide shows you full illustrations of making dumpling.
2. The chef at Han Tang Tian Xia Restaurant shows you how to make dumplings in person. You can learn and enjoy how to make dumplings by yourself.
3. Learn how to make different types of dumplings such as rose-shape dumplings.
4. Taste dumplings which are made by yourself.