Xian Food
Last updated by peggie at 2017/6/19
Xi'an, one of Chinese ancient cities, is not only famous for its ancient culture and scenic spots, it is also well-known for its prosperous food and beverage industry. Foods in Xi'an are quite different from the rest of China; especially compared with more easterly regions. You can see a delicious combination of Chinese cooking with Muslim and other traditions. What is more, the delicious cates are gathered here with 8 cooking systems of China, European and American style food, Japanese food, Korean barbecue and snack of Southeast Asia as well as Moslem food. The local food is very famed at home and abroad. And a kind of modern cuisine system with Tang cuisine as traditional one and Shaanxi cuisine as main one has been appeared. Because of its long development as a culture, the cuisine of Xi'an is extensive as well. It is the representative of food of Northwestern China. It is unbootable that the renowned Xianese snack, Xi'an Dumplings Banquet and other Xi'an foods will keep your stomach satisfied and add more special interest and funny to your tourist in Xi'an.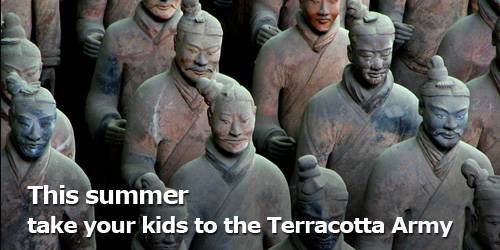 Xian Featured Food:
Fenchaoyu (fried Flour Fish)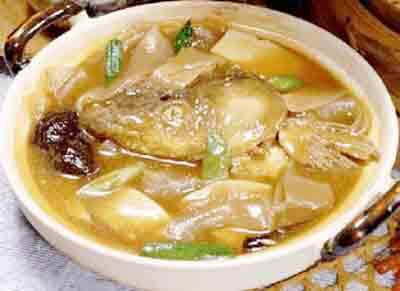 Sounding and looking like fish, this fingerling-shaped snack is actually made of flour through a complicated seasoning procedure. It is very popular in Xian especially during summer because of its quality of dispeling heat. After being carefully fried, seasoned, the food smells fragrant and tastes tender.
Dumpling In Sour Soup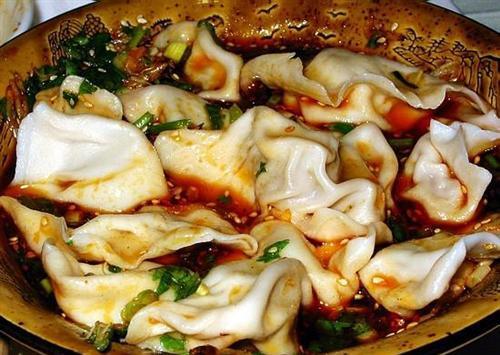 It is an old traditional snack with a history of more than 1, 000 years. The dumpling eaten in this way usually made of mutton fillings. When eating, people put mutton dumplings into the especially made sour soup. The sour soup in all contains 13 kinds of condiments including dried small shrimps, cooked sesame, minced caraway, minced leek, cattle oil, sesame oil, chicken oil, sugar vinegar and soy sauce.
Cold Noodle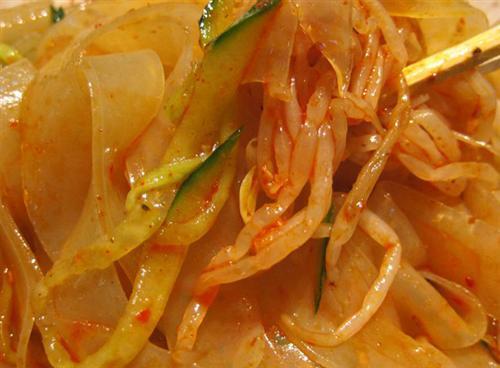 There are many restaurants across the city offering this dish and Zhuxuanming Riice Noodle Restaurant is the most popular. Cold noodle offered here features chewy skin and delicious taste.
When wandering in Xi'an, seeing the white noodle and red pepper oil, you can't resist the temptation of tasting them.