Bifengxia Valley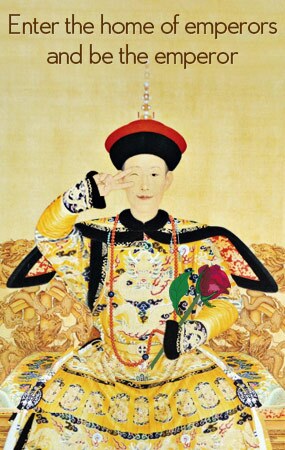 With peaks and ridges rise one after another, the scenic area is full of lush trees, cliffside springs and waterfalls. At an altitude varying from 900 meters to 1971meters, the valley distinguishes itself for the ingenious combination of its mountains, woods, water, waterfalls, and cliffs. With weird peaks and cliffs rising above into the sky, forests of odd rocks of varied shapes and dozens of waterfalls, the scenic area is composed of two gorges, which stretch into the deep forest. There are over 60 scenic spots: the verdant green Cuiping Mountain, Bifengxia Temple, deep and serene gorges, one-ray sky, rhythmically flowing springs with emerald green water, waterfalls and green ponds. The unsophisticated charm of precipitousness, strangeness, elegance and sereneness can be viewed in the gorge.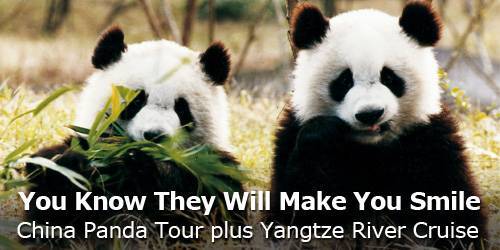 Bailongtan Waterfall
Rushing down from the cliff, the 30- meter-high and over 10-meter –wide waterfall is split into boundless spray, which is similar to a white dragon swiftly flying upward. With a nip in the air, the water falls into the bottom of the valley, which forms a 10-meter-deep pond, arousing strong resonance.
Nuwa Pool
The over 80-meter-long and around 30-meter-wide Nuwa Pool is made by the erosion of waterfalls. Surrounded by verdant green hills, birds singing, and flowers giving forth fragrance, the pool is like a dark blue mirror with so limpid water that even its bottom can be seen. Legend has it that it is the place where the goddess, Nuwa, bathed. Now it is a natural swimming pool attracting a lot of people each year.
One –Ray Sky
One-Ray Sky is a 100-200meters long gorge formed by two opposite cliffs. Looking up at the bottom of the gorge, the tourists can a see curve of blue sky hanging high above their heads. The brooks run along the cliffs with sprinkling water drops smelling refreshing.
Ecological Zoo
 As the first ecological animal park in China, it is made up of the wild beast zone for sightseeing by bus and the tame zone for sight seeing on foot. The wild beast zone is a semifree-ranging zone which consists of lion zone, tiger zone, and bear zone. The tame zone consists of aquatic reptiles gorge, monkey valley, and paradise of hundreds of birds, ostrich zone, red panda zone, parrot zone, crocodile pond, snake vale and rare animal areas. There are 11000 400 wild animals of over 400 genres.
The Giant Panda Ecological Park laid its foundation stone in the Chinese Giant Panda Preserving Base of Bifengxia Valley on 26, December, 2001 which marked operation of the largest semi-raising giant panda base in the world. The park is invested by the National Forest Bureau, which invests 30,000,000 yuan in the first project. The park is divided into four functional zones: the raising and breeding area, the working and living area, the bamboo base, the wildlife training area.
Note: Bifengxia Valley will be closed from December, 2015 to May, 2016 due to its reconstruction. We will keep you updated.
Solo Adventure Tips:
Location:

How to Get There?
Tourists take pedicabs or taxies to Shangli Town Station where they transfer and reach Bifeng Valley.
Ticket Price:

Opening Hours:

More Tips:

Our local experts are always ready to create you a hassle-free tour. Get an authentic experience by contacting one of our travel advisors.