President 6
Customer's Rates: 4.71 out of 5 (62 )
Over 20 people booked in the past 12 months
Cruise Routes: Chongqing Yichang
Summary:President 6(former name president prime),launched in 2011,it is the best sellers during past years and it is best value for money ship compared with other 5-star ships.
Price Details
Buy now – avoid price rises! We now offer instant online bookings.
Choose  
 for instant confirmed booking and get a FREE upgrade to a higher deck. Click Pay Now to choose your suitable cruise and buy it online.
Notes:
All passengers on President Cruises sailing between Chongqing and Yichang are required to pay $23/RMB150 per person as service charge. The service charge is payable at the time of boarding.Customer request a specific cabin need an additional fee (RMB150-RMB300) based on the floor of ship.
Price Inclusions
Entrance fees:The land excursions listed in the itinerary.
Meals: The daily meals on the ship.
Room: Overnight accommodation for morning departure (except Victoria sailing from Chongqing to Shanghai). A berth in the cabin as specified in the itinerary.
Luggage Transfers: Between ship and passenger terminal.
Service Charge & Government Taxes.
Price Exclusions
Transfers: From airport to cruise terminal in Chongqing/Yichang/Wuhan.
Single Room Supplement.
Gratuities, Tips to guides.
Personal Expenses: Expenses of a purely personal nature such as laundry, drinks, fax, telephone call, optional activities, sightseeing or meals which are not included in the itinerary.
Cruise Cabins
Deluxe Balcony Cabin (Basic)
Location: 2nd Floor
Room Size: 26.50square meters
Beds: Two single beds
Bed Size: 1.9m*0.9m
Executive Suite
Location: 4/5 Floor
Room Size: 36.21square meters
Beds: Two single beds
Bed Size: 1.9m*0.9m
Deluxe Suite
Location: Third Floor
Room Size: 52.39square meters
Beds: King bed
Bed Size: 1.9m*1.5m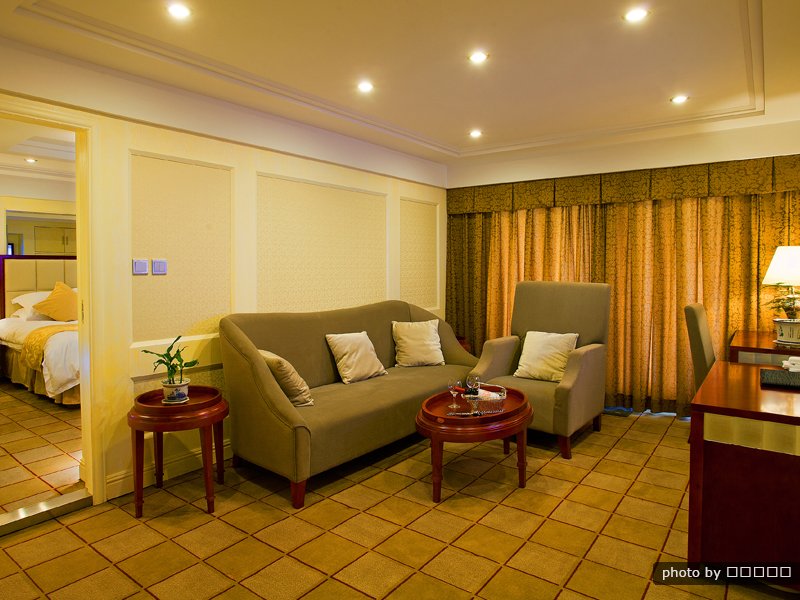 President Suite
Location: 3 Floor
Room Size: 66.10square meters
Beds: King bed
Bed Size: 1.9m*1.5m
Cruise Itinerary
| | |
| --- | --- |
| Day 1 | Board the ship from 5:00pm to 8:00pm and departs Chongqing at 9:00pm.(Dinner is not included) |
| Day 2 | Taichi exercise, Welcoming Banquet, Dancing Party, Shore excursion to Shibaozhai (14;00-16;00).Optinal tour to Fengdu Ghost City (RMB290 per person). |
| Day 3 | Taichi exercise. Passes through the 1st gorge--Qutang Gorge. Passes through the 2cd gorge---Wu Gorge. Shore excursion to Shennong Stream(1:30pm-5:30pm)to see hanging coffins, local Tujia minority houses and their custom. You have the option of visiting White Emperor City(RMB290 per person). Crew's Performance. Sails through the 5-steps Ship locks. |
| Day 4 | Program: Disembarking at Maoping pier of Yichang&Shore excursion---Three Gorges Dam Site,take bus to Yichang, arrive in Yichang at 12:30pm. |
| | |
| --- | --- |
| Day 1 | 17:30-20:00 Take a bus to Maoping Pier from Yichang for embarkation, there are two meeting points – Yichang East Railway Station and Yichang Tourist Center (No.9 pier). Cable car fee CNY2 per person in Maoping pier and dinner is not included. |
| Day 2 | Taichi exercise. Shore excursion to Tribe of Three gorges Tribe(optional RMB290 per person) Shore excursion to Three Gorges Dam Site. Captain's Welcome Banquet. |
| Day 3 | Tai chi exercise. Take a smaller sightseeing boat to Shennong Stream (8:00am–12:30pm)to see hanging coffins, local Tujia minority houses and their custom. You have the option of visiting White Emperor City (RMB 290 per person). Pass though the second and third gorges, Wu Gorge—and Qutang Gorge. Crew Performance. |
| Day 4 | Shore excursion to Shibaozhai (08:00-10:00). Optioanl Tour to the Fengdu Ghost City (RMB290 per person) Captain's Farewell Banquet. Night on the Yangtze River-Gathering Party. |
| Day 5 | Arrives in Chongqing at 9:00am. |