Yili Food
Last updated by  at 2017/5/16
Yili Featured Food:
Laguan
Laguan is a speciality of Xibe people in Yili. The raw materials of Lagaun include minced meat and long chili. The process of cooking Laguan is not complicated. Cook usually chooses long chili and cut into pieces. Then chili seed is removed and minced meat is jamed into it. After coating with batter, the pieces are dipped in corn starch and deep-fry them until cooked. , Laguan tastes savory hot with sweet. Laguan has a good flavor if it comes with wheat pancakes.
Ghee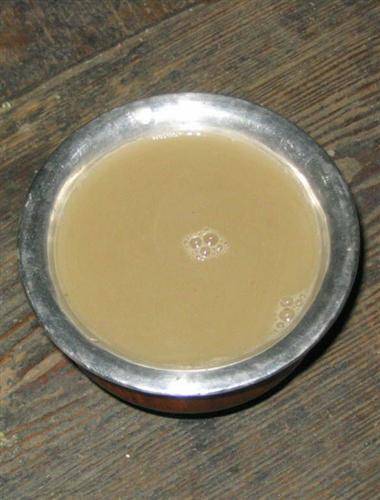 Ghee is a diary product similar to butter, which is made from the fat extracted from cow and goat milk. Goat ghee is white and is inferior to cow ghee in terms of luster, nutrition and taste. Ghee which has a lot of vitamins can moisten the lungs and bowels and is good for the spleens.
Flour Soup
the flour soup is a kind of special food favored by the Hui people. Whenever in EID-ul-Azha and Eid al Fitr, every household will cook the flour soup to entertain the distinguished guests and relatives. Before their marriage, the Hui females will be trained in cooking the flour soup at home. Hence, almost every Hui female can cook the flout soup.
Mutton Noodle
mutton noodle is made of the meat of sheep rear legs and some other materials such as pears, vinegar, and special soup juice. From the appearance, the dish looks like Yanji cold noodle. However, the dish is good for your appetite. If you eat the dish with some wine, it is better.
Milk Tea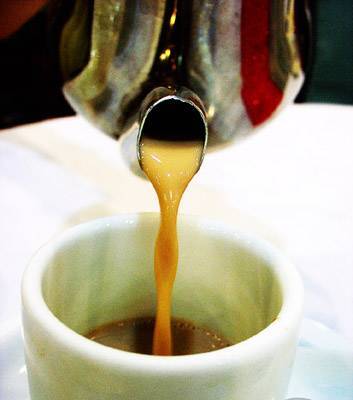 milk tea is an indispensable drink in the ordinary life of the minor nationalities in Xinjiang Province. The Kazakhstan people, the Mongolia people, the Turkic people, the Uzbek people, the Tater people, and the Kirgiz people like milk tea very much.