Tujia Folk Customs Park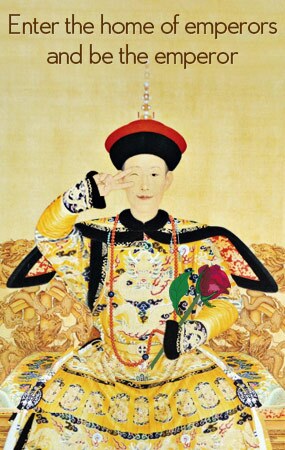 Aborigines Scenery Park is located in the beautiful city of Zhangjiajie. It is a large comprehensive tourism scenic spot with tourism attractions, cultural performances, exhibition of unique things, restaurants, entertainments and shopping center, which is a place of historical figures as well as cultural heritage and natural scenery.
Tujia Minority Flavor Garden consists of Tujia building complex, exhibition of flock customs, literary performance, Tujia restaurant, hunting place, rare plant garden, and root carving exhibition.
This is a good place for the visitors to enjoy the Tujia buildings and have some idea about the Tujia culture. The architecture here is peculiar of the style of Tujia minority. Houses on stilts are marvelous; gorgeous ornamentation of buildings is resplendent and magnificent; flying and upturned eaves are exquisite and elegant. The Chongtian Pavilion is built against the mountains, which looks quite marvelous with 12 floors and 48 meters in height. It shows the ingenuity of the local people. There are also some other architectures which show the specialty and culture of Tujia People, such as Tusi Castle, Baoshou Clan, Tujia Fortified Mountain Village, etc.
When you are in Hunan, you will hear the saying of "enjoy the scenery up the mountains, while experiencing the customs under the mountains". So it is worthwhile not only to appreciate the architectural specialty, but also to enjoy the lifestyle of Tujia minority. From the initial blocking wine to the antiphonal folk songs, and from taste of Tujia "ten bowl of wine" to joyous dance of shaking hands, all of which expose the enthusiasm and hospitability of Tujia People. It is also a representative of the unity of the ethnic groups with a prosperous aspect.
Solo Adventure Tips:
Location:

How to Get There?

It is only 5 minutes'drive from the airport.
Ticket Price:

Opening Hours:

More Tips:

1. Diet: you may have the chance to taste the special dishes in the Minority Flavor Garden, such as the "ten bowls of dishes", the sour fish, the stewed chicken with Gastrodia elata soup, and the smoked meat. 2. Shopping: In the Minority Flavor Garden, a lot of handiwork and tourism souvenir are available 3、Accommodation: It is convenient to find accommodation in the Minority Flavor Garden as the hotels here are well equipped, with full facilities and functions.
Our local experts are always ready to create you a hassle-free tour. Get an authentic experience by contacting one of our travel advisors.