Zhangjiajie Tianbofu Scenic Reserve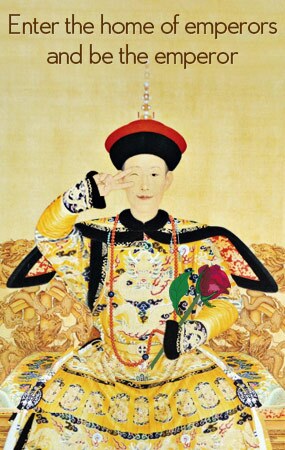 Located in Yangjiajie Scenic Area, Zhangjiajie Tianbofu Scenic Reserve is both a magnificent and charming scenic reserve with many steep and angular cliffs. The fantastic scenes are hidden among the stone mountains and cliffs. Taking a visit here by walking on the stone path along the steep cliffs is both an exciting and adventurous experience.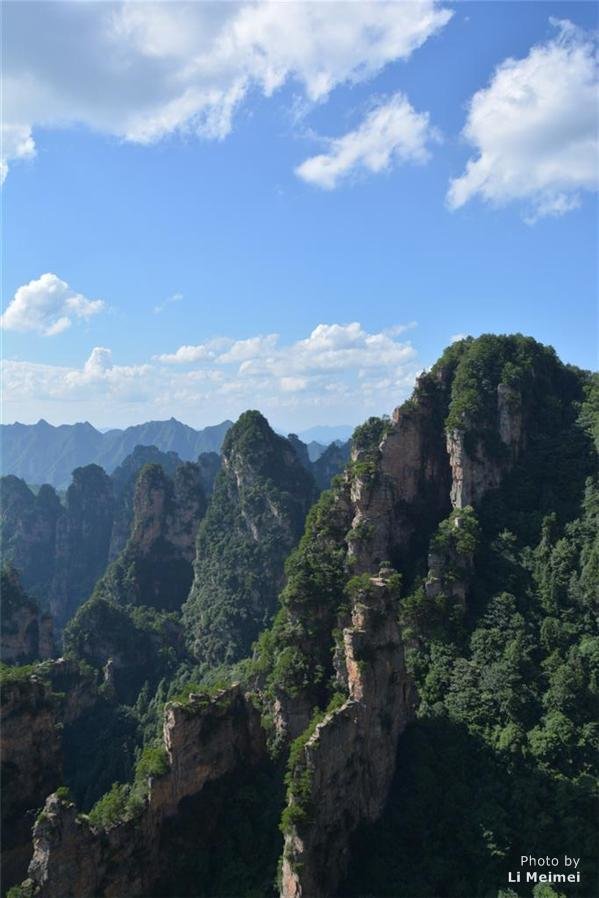 A Brief History of Tianbofu Scenic Reserve
According to local legend, Tianbofu Scenic Reserve is said that a mansion of Generals of Yang Clan.  

Generals of Yang Clan, is both a great and loyal military family during the early Song Dynasty (960-1279). And, The Yangs are regarded as an honorable, patriotic and courageous clan that protects the Song Dynasty from other dynasties' invasion.
The leader of Yang Clan is General Yang Ye, who was nicknamed "Invincible" due to his tactical prowess and unmatched gallantry in battles. Yang Ye had seven sons, those who all are the great and patriotic generals of Song Dynasty. Yang Ye leads his family and followers to defend Song Dynasty from the invaders of Khitan-ruled Liao Dynasty (907-1125), Western Xia Dynasty (1038-1227).
So the name of Tianbofu Scenic Reserve is very characteristic. Tianbofu Scenic Reserve is said named by the descendants of Generals of Yang Clan, those who lived in the place to in memory of their ancestors.
Legend of Tianbofu Scenic Reserve
Tianbofu is widely said that a place, which hiding numerous treasure. The treasure is said hidden by a leader of insurrectionary army named Chuangwang (Chuanwang, the nickname of Zicheng Li). The treasure had attracted many people come to here to find it.  
Scenic Highlights of Tianbofu Scenic Reserve
Oolong Village
It is renowned for its legends and magnificence. It is said that a place, which bandits lived in a long time ago. This village is hidden among tall mountains and forests. The terrain here is easy to defense enemies' invasion.

In the Oolong Village, there are many guns, knives, local-made cannons, spears or lances. And there is a status of Xiangwang Tianzi (literally the Son of Heaven). He is a leader of Tujia people during the early Ming Dynasty.
Visitors can enjoy the stone forest and the grotesque rocks from the delicate village. And there are mountains surrounded by cloud, which makes it a sea of cloud. 
Yibunanxing
Yifuguan (One Dangerous Step) is actually a narrow gate that located between two huge rocks and the stone path here nearly angular, which makes people have to walk very careful to get through it. It is the third and also the most important gate of Guimenguan.
The Gate of Everyone should Low His Head
It is the second important gate of Guimenguan. Everybody wants to get through it must low his head, because there is a big rock above the narrow stone path.
Yifuguan
Yifuguan is actually a narrow gate that located along the steep cliffs. It is the third important gate of Guimenguan (it means it is very difficult to get through). There is only a small path along the cliffs so that people have to walk very close to the rock hall in order to get through it. It is said that only a soldier can defense enemies' invasion by taking a weapon. Visitors can image how important it is.
Transportation
There are buses from Zhangjiajie Bus Station to Tianbofu Scenic Reserve every day. Or visitors can take taxi from Zhangjiajie City to get access to there.
Tips
Although there is many bandits caves, but no bandits live in it any more. Please relax.
The stone paths along cliffs are steep, so visitors should walk carefully.
Nearby Attractions
There are some both beautiful and splendid scenic spots around Tianbofu Scenic Reserve such as Zhangjiajie Grand Canyon and Golden Whip Brook.
Zhangjiajie Grand Canyon is not only the latest discovered scenic spot but also an overwhelmingly magnificent wonderland, which visitors can enjoy an adventurous and exciting stay here by taking a visit.
Golden Whip Brook is a both delicate and splendid stream. It extends 5,700 meters long, winding across valleys and mountains and cliffs. Visitors can enjoy a real tranquility of nature by taking a stroll in the walking path that alongside the whole Golden Whip Brook.
Our local experts are always ready to create you a hassle-free tour. Get an authentic experience by contacting one of our travel advisors.