Zhangjiajie Weather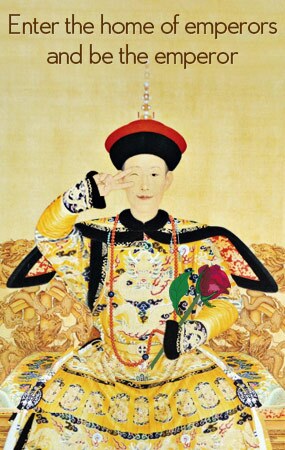 Quick Facts
Zhangjiajie enjoys a subtropical humid monsoon climate, with four distinct seasons, namely the cool spring and summer and warm autumn and winter. There is no extreme heat in summer or severe cold in winter. The hottest days fall in July, with temperatures of about 28°C (83°F), and the coldest days fall in January, with temperatures of about 5°C (41°F). The annual average duration of sunshine is about 1,440 hours and the annual average temperature is about 16 ℃. The annual average precipitation reaches 1,400 mm, mainly concentrating in April, May, June, July, August and September, accounting for 73% of the total. The rainy season falls in July. It's highly suggested that tourists had better not climb mountains in rainy days because the dense fog on the peak of mountains may boil the appreciation of natural beauty. The best time to appreciate the mountainous scenery is the period about 1 or 2 hours after the rainfall. In winter, there is heavy snow, making Zhangjiajie a marvelous wonderland.

Best Time to Visit
As there is no extreme heat summer or severe cold in winter, Zhangjiajie is suitable for being visited all the year round. The best months for visiting Zhangjiajie are April and October when the natural landscape is at its best, with the temperature of over 20 ℃. The peak traveling periods of Zhangjiajie are the Spring Festival period (early February), May Day Festival (May 1st to 3rd), Summer Holiday (late-July to August) and National Holiday (October 1st to 7th) when there are numerous people traveling there. Thus, tourists had better avoid these periods.
Spring (Mar - April) ─ Cool and Pleasant
Weather:
Spring is very short, starting from late March to late April. The weather is usually very comfortable, with temperatures ranging from 15°C (59°F) to 25°C (77°F). But, as March is a transitional period from winter to spring, temperature differences between day and night are quite large. Total amount of rainfall is about 200mm. It is the most energetic time of year, with trees turning green and flowers blooming, perfect for taking photographs.
Clothing:
T-shirt, jacket, sweatpants, non-slip sneakers, thin coat, sunhat, raincoat, sunglasses.
What to see in Spring?
Zhangjiajie 'Grand Canyon': In spring, all the flowers on the mountains blossom and the mountains are luxuriantly green. Hiking in the grand canyon is a great choice. There are fewer crowds than in high season, so tourists can spend more time appreciating the breath-taking surroundings and enjoy the fresh air after the cold winter. After the spring rains, all the mountains are surrounded by clouds and mists, like a picture of fairyland. Hiking in the grand canyon is like walking in a wonderland. It is highly recommended to admire a panorama view from the Glass Bridge, vibrant and amazing.
Summer (May - Sep) ─ Hot and Humid
Weather:
Summer is five months long, with the hottest weather of the year. The average temperature ranges from 28°C (82°F) to 33°C (91°F), sometimes reaches its highest of 38°C (100°F). Rainfall in summer reaches 750mm, accounting for 56% of the annual total. July is rainy season, with frequent sudden rainfalls. Visibility is poor and steps are slippery on rainy days, and there are lots of mosquitoes and other insects after rain.
Clothing:
T-shirt, shorts, thin coat, long-sleeved shirt, non-slip sneakers, raincoat, umbrella, sunhat, sunglasses, sunscreen, mosquito repellant.
What to see in Summer?
Zhangjiajie National Park: As it is too hot in summer, we suggest tourists to explore Zhangjiajie National Park, escaping from the heat into the forest. It is also a good chance to breathe some of the cleanest air in the world, because the forest releases 866 cubic meter of oxygen every day during summer. Hiking in the park to explore wild animals and rare plants is awesome.
River Rafting on Mengdong River: Water activities are indispensable in hot summer. Rafting on Mengdong River is an adventure with torrents of water, sharp turns and steep ramps. The scenery alongside the river is breathtaking and gorgeous. And tourists can view the rock structures from below, while staying cool.
Autumn (Oct - Nov) ─ Foggy and Cool
Weather:
The heat is gradually decreasing in autumn, hovering around 18°C (64°F) to 28°C (82°F), and the weather is becoming cool and comfortable. Total amount of rainfall drops to 140mm, there are clear skies and sunny days. There is much fog in November, making the mountains look mysterious and beautiful. And it is the time when the mountains are "painted" with colors, like red from the maple, green from the grass, brown from the trees.
Clothing:
Hoodie, T-shirt, trench coat, light pants, non-slip sneakers, sunhat, sunglasses, sun screen, mosquito repellant.
What to see in Autumn?
Tianzi Mountain: With some trees turning brown, some red, while others are still green, the mountains are "painted" with colors in autumn. It is a wonderful period for tourists to climb mountains and appreciate the unique scenery. As autumn is the harvest season, tourists will also have a chance to taste delicious local fruit, including kiwi, pear, Chinese chestnut, and lychee.
Yaozi Village is also a great place to see the colorful scenery and the fall foliage.
Winter (Dec - Feb) ─ Cold and Dry
Weather:
The weather becomes freezing cold in winter, especially in January. Temperatures range from 0°C (32°F) to 10°C (50°F), and it is very dry, with a total amount of rainfall of 60mm. It snows or rains less than 20 days during the entire winter. It is a good chance to admire the rare snowy mountain scenery.
Clothing:
Thick coat, sweater, cotton-padded jacket, windbreaker, leather trousers, sweatpants, knitted hat, gloves, head covering, scarf, warm shoes.
Thick coat, sweater, cotton-padded jacket, windbreaker, leather trousers, sweatpants, knitted hat, gloves, head covering, scarf, warm shoes.
What to see in Winter?
Tianmen Mountain: From the top or on the glass skywalk, tourists can marvel at the evergreen trees amongst the snowy landscape. Mountains are coated with white snow, adding another layer of beauty to the scenery. Tourists can take the cable car up as it will be too cold outside.
Yellow Dragon Cave: To escape the chill, tourists can also explore one of Asia's largest caves - the Yellow Dragon Cave. Rocks, stalactites and stalagmites are brightly and colorfully lit up inside.
Average Zhangjiajie Weather Data
| Month | Jan | Feb | Mar | Apr | May | Jun | Jul | Aug | Sep | Oct | Nov | Sep |
| --- | --- | --- | --- | --- | --- | --- | --- | --- | --- | --- | --- | --- |
| High (ºC) | 8 | 11 | 16 | 23 | 28 | 31 | 35 | 34 | 29 | 24 | 16 | 10 |
| Low (ºC) | 0.6 | 1.7 | 9 | 12 | 17 | 20 | 22 | 21 | 17 | 13 | 8 | 1.7 |
| Rain (mm) | 35.56 | 40.64 | 91.44 | 114.3 | 142.24 | 203.2 | 170.18 | 132.08 | 109.22 | 73.66 | 66.04 | 22.86 |
| High (ºF) | 47 | 51 | 61 | 73 | 82 | 88 | 95 | 93 | 84 | 75 | 61 | 50 |
| Low (ºF) | 33 | 35 | 48 | 54 | 61 | 67 | 71 | 70 | 63 | 55 | 46 | 35 |
| Rain (in) | 1.4 | 1.6 | 3.6 | 4.5 | 5.6 | 8 | 6.7 | 5.2 | 4.3 | 2.9 | 2.6 | 0.9 |