Top 7 Facts about Zhangjiajie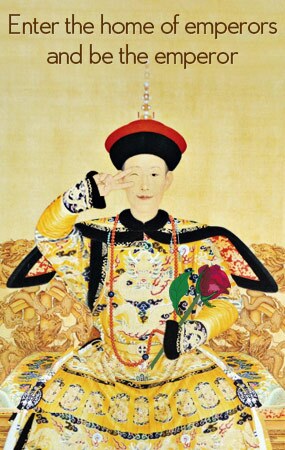 Situated in the northwest of Hunan Province, Zhangjiajie is known for its strange-shaped pillars, charming valleys, seas of cloud, and limestone caves. It is one of the must-see scenic areas in China.
Here tourists can find the longest glass bridge and cableway, the highest sightseeing elevator, thrilling mountain roads, the mysterious Tianmen Cave, and delicious local food. It's a paradise for hikers, adventurers, and photographers.
It Has The Longest Glass Bridge - Zhangjiajie Glass Bridge
Zhangjiajie Glass Bridge is the highest and longest glass-bottomed bridge in the world. It is 430 meters (1,410 feet) long and 6 meters (20 feet) wide, hovering over a 300-meter (984-foot) vertical drop. It is capable of holding 800 people at a time.
Designed by the Israeli Haim Dotan, construction of the bridge was begun in November 2012 and completed in December 2015. Then there was a "naming" competition, with a 10,000-yuan per-word reward, and finally, it was named "Yuntian Du" (Cloud Sky Pass, 30,000 yuan in total).

It Has The Longest Cableway - Tianmen Mountain Cableway
Tianmen Mountain Cableway is an amazing man-made project, 7,455 meters (24,459 feet) long, starting from the city center of Zhangjiajie and leading to the 'Hanging Garden' on the peak.
The difference in height between the highest and lowest stops is 1,277 meters (4,190 feet). It has 98 cable cars and takes 28 minutes to cover the entire distance.
It Has The Highest Sightseeing Elevator - Bailong Elevator
Located in the Wulingyuan Scenic Area, the Bailong Elevator is the world's highest sightseeing elevator. At 335 meters (1,099 feet) in height, it takes only two minutes to reach the mountain top. It's so popular there is always a long queue.

The Door to Heaven is Actually in Zhangjiajie
Tianmen (meaning Heaven's Gate) Cave is on a precipice at over 1,300 meters' (4,265 feet) elevation. It's a cross between an arch and a through cave, 131 meters (431 feet) tall and 57 meters (187 feet) wide.
The cave has been a sacred place for prayer for hundreds of years, like the door to heaven. Lots of tourists walk up the 999 steps every day, to reach the cave and pray. And there are lots of interesting contests and events there every year.
The cave is a sacred place of local payers for hundreds of years, like the door to heaven. Lots of tourists walk up 999 steps to reach the cave for praying everyday.
In 2006, Tianmen Cave was honored as one of "the 50 most interesting places for foreigners" by over thirty media, including Global Travel. In the same year, Russian stunt pilots flew over the cave with SU-27 and SU-30 fighter jets.
Its Ethnic Minority Culture Is Well-Kept
Crying Marriage
Crying Marriage has existed as an art form among Tujia people for a long time. Crying at the wedding emphasizes the happiness of the wedding via false sorrow. It doesn't mean "pain and sorrow" but "joy and hope". The Tujia even have a "Crying Marriage Song".
Marriage Customs
Tujia people have a very strict taboo against marriage between the bride and groom with the same surname, even if they don't share the same blood.
Festivals
Tujia people take traditional festivals very seriously. The grandest is the Tujia New Year, celebrated one day before the lunar New Year of the Han people. On that day, people prepare for sumptuous dinners and dance together. They also celebrate the Dragon Boat Festival and Sheba Festival for worshiping ancestors and wishing for a prosperous year.

Weather is very Changeable in Zhangjiajie
Zhangjiajie has a humid subtropical climate, varying with altitude. Temperatures rarely exceed 35oC (95oF) or fall below 0oC (32oF). Rainfall is fairly well distributed throughout the year. There are four distinct seasons: cool spring, hot summer, pleasant autumn, and cold winter. The best time to visit is from April to October.
The Zhangjiajie weather is changeable. Rains are usually short-lived, and followed by dreamy mist, adding endless charm and mystique to the cliffs and valleys. It is therefore important to bring clothing appropriate for the season. Raincoats, water-proof bags, mosquito repellent, sneakers, and sunhats are necessities. Do not forget to bring a thin coat, as it is cool, deep in the forest.
There are Ubiquitous Monkeys in the Forest Park
Thanks to its luxuriant forests, Zhangjiajie offers thousands of animals an ideal habitat. Wulingyuan is the birthplace of macaque monkeys. They are classified into three groups according to fur color: blue, yellow and golden macaque. They can be found on Tianzi Mountain in Yuanjiajie and in Zhangjiajie National Forest Park.
Monkeys playfully jump from tree to tree. Unafraid of humans, they are like naughty children, befriending the tourist who offers them candy or chocolates. Do not touch or carry plastic bags when feeding monkeys or they will think it is food and "steal" it. Signs warn: "Don't tease the monkeys".