Wooden Pagoda Temple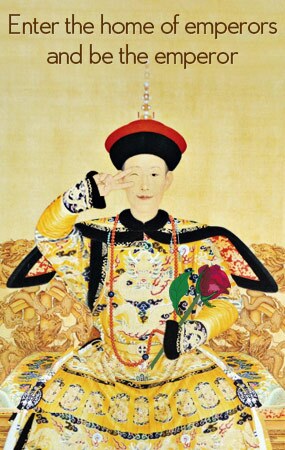 This temple was formerly located along the South Street of Zhangye city and now the site is within the campus of Zhangye middle school. It was initially built in Northern Zhou Dynasty, and then underwent renovation in 1926. 
The Wooden Pagoda Temple has nine floors, each of which is decorated with woodcut of Chinese pattern dragon head. Commonly, each of them contains one pearl over their mouths. They are highly praised as the integrity of carpentry and portrait artists by tourists.
People name it as the Wooden Pagoda Temple, because it is totally built in wood structure, even the eaves. Come and have a close look, you will be surprised to find that the pagoda use no nail or riveting to connect the whole building. Only a couple of crossbeams are used to hold the pagoda. Standing at the top of pagoda, you can get a bird's eye view of the city.
Besides enjoying beautiful view, you still can have delicious Zhangye cuisine. There is one famous street called "Huayi Street", where you can taste varied kinds of northern noodles, meat, soups and local snacks.
Solo Adventure Tips:
Location:

Inside the campus of Zhangye middle school.
How to Get There?

Take a taxi, which will take you directly to your destination.
Ticket Price:

5 Yuan /  person
Opening Hours:

More Tips:

Our local experts are always ready to create you a hassle-free tour. Get an authentic experience by contacting one of our travel advisors.