Zhangye Shopping
Zhangye Local Products:
Zhangye is rich in local special products. There are plants like Xiaohe Red Dates, Ganjun Malus Prunifolia, Apple-pear, and Wujiang Rice and so on. More than 80 odd kinds of Traditional Chinese herbs like liquorice, Songaria Cynomorium Herb, Angelica Sylvestris, Ma-Huang and Velvet Antler can be found in the land of Zhangye. Major local food includes Ganzhou Fine Dried Noddles, Zhangye Yellow Wine, and Silk Road Spring series of white spirit, which is able to hold the prize of "Quality Product of Gansu" for 5 years, and which is popular in mainland, Taiwan, and Hong Kong markets. With a long history, jade carvings like Luminous Cups are made with the Qilianshan Jades, which are with fine texture and decorative design. These kinds of handicrafts can be the best gifts for friends.
Zhangye Paper Cut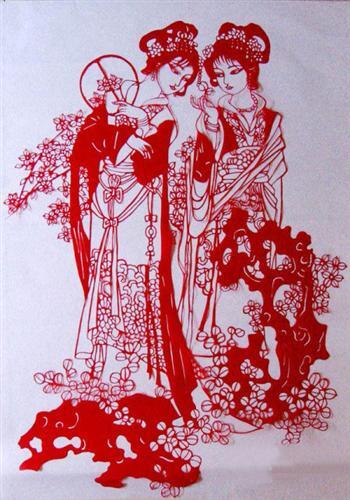 There are three features of Zhangye paper cut: long history, widespread mass base and local distinguishing features. Zhangye paper cut is rich in themes and contents: everything can be pictured including flowers, birds, insects, fishes, sceneries, animals and people. No matter cut by the roughly bold carving skills or fine exquisite carving skills, this kind of paper cut can have a good decoration effect. The paper cut mainly respect people's best wishes and esthetic pursues for propitious, pleasant, peaceful and healthy happiness. Zhangye paper cut has been collected by the provincial and national folk art departments for the use of research and exhibition.
Zhangye Embroider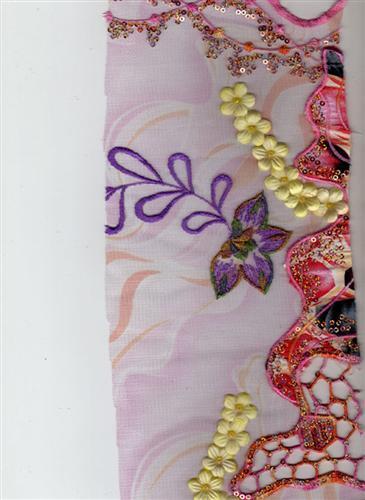 Zhangye embroider is widespread in families in both urban and rural areas. Zhangye embroider has unique and various patterns which can be sewed in pillows, shawls, sachets, bellybands, table skirts, pockets, curtains etc, and is so rich in themes and contents that everything in the world such as flowers, birds, insects, fishes, sceneries, animals and people can be involved. In order to make the embroidery thunder-and-lightning and exquisite, they usually do some auxiliary working procedures. Dragon Boat Festival is the day of Folk Embroider Competition.
Ganzhou Soap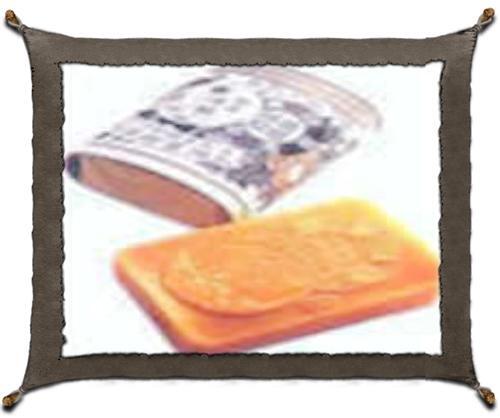 Ganzhou soap is the one of most famous special local product of Zhangye, which enjoys a long-standing fame throughout the whole province. It is made from the smashed pancreas oil of cows, pigs and sheep. Then mix it with fructus gleditsiae sinensis, crystal soda, rock candy and grind the mixture. After that, pouring water and flour into the ground mixture and stew it. This locally-made soap is healthy, skin-caring and beauty-concerning. The soap is of dark color, either oval or rectangle. This kind of soap is not fragrant, but it is good at removing dirt and grease. And it also helps to soften and moisten the skin.
Minle Garlic
With a history of more than two thousand years in planting garlic, Minle is known as the land of garlic. The garlic with purple peel in Minle is famous for its large size, big clove, rich juice, spicy flavor and easy to peel off.
Zhangye Yellow Wine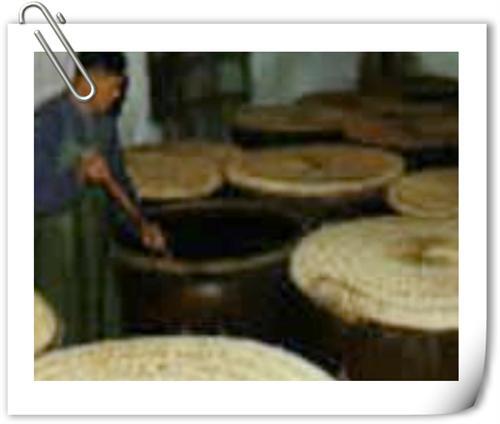 Zhangye Yellow Wine enjoys a long history. With high content of the 17 amino acids essential to human body, the yellow wine is low in sugar but rich in nutrition. It is finely brewed, with polished glutinous rice as primer and distillers yeast produced from barley, a dozen of precious traditional Chinese herbs, such as Angelica sinensis, dried old orange peel and safflower, as ingredients,
Linze Dates
With a hundred years' history of planting dates, Zhangye Linze dates are well known for its small cores and sweet taste, exquisite pulp, rich nutrition. What's more it can be stored for a long time and not decay. It contains rich calcium, phosphorus and iron which are good for you to soothe the nerves and activize the blood vessels. The local residents regard it as the best tonic to prolong life, keep health and beauty.
Zhangye Shops and Stores:
Most of the shopping malls in the urban district of Zhangye city are located in Renmin South Road, Renmin West Road, Zhangye Department Store, Hexi Department Store and so on. These large shopping malls will provide you with numerous kinds of high-quality commodities, together with delicious food, splendid handicrafts and thoughtful services. They will be the ideal places for you to go for both leisure and shopping.
Renmin Lu Commercial Street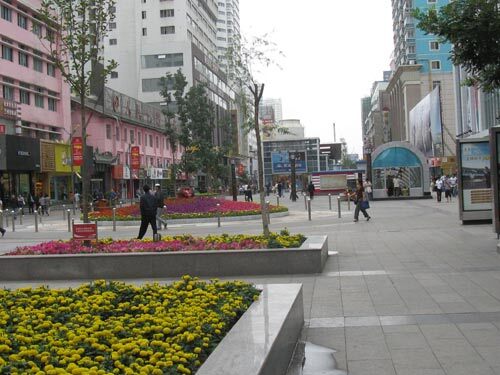 REnmin Lu Commercial Street is one of the most prosperous business streets in Zhangye with hundreds of shops gathering along its both sides Various kinds of things are on sale here, from local featured foods, snacks to electric equipments, fashionable clothes and adornments, etc. It is quite a enjoyment to shop in this street.
Zhangye Department Store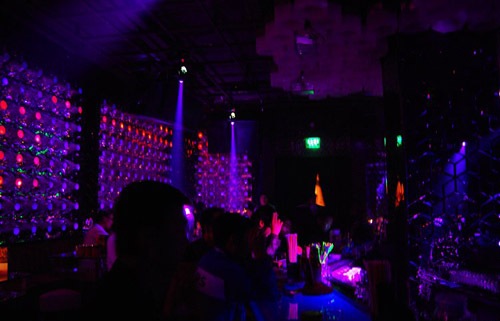 Zhangye Department Store, also known as Business Shopping Paradise, is a modern five-floor shopping mall for shopping, entertainment, leisure and business. The two hundred shopping stores are located on the first and second floors. And the third floors is for recreation. The fourth floor contains a bowling alley and a big carrack disco. There are bars and pubs on the fifth floor.