Zhangye Shopping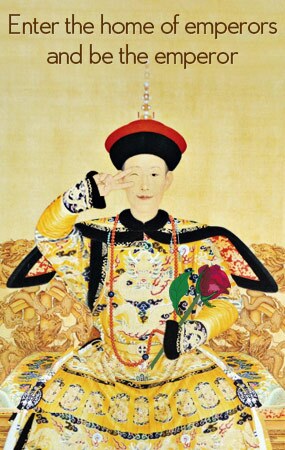 Zhangye Local Products:
Zhangye is rich in local special products. There are plants like Xiaohe Red Dates, Ganjun Malus Prunifolia, Apple-pear, and Wujiang Rice and so on. More than 80 odd kinds of Traditional Chinese herbs like liquorice, Songaria Cynomorium Herb, Angelica Sylvestris, Ma-Huang and Velvet Antler can be found in the land of Zhangye. Major local food includes Ganzhou Fine Dried Noddles, Zhangye Yellow Wine, and Silk Road Spring series of white spirit, which is able to hold the prize of "Quality Product of Gansu" for 5 years, and which is popular in mainland, Taiwan, and Hong Kong markets. With a long history, jade carvings like Luminous Cups are made with the Qilianshan Jades, which are with fine texture and decorative design. These kinds of handicrafts can be the best gifts for friends.
Zhangye Shops and Stores:
Most of the shopping malls in the urban district of Zhangye city are located in Renmin South Road, Renmin West Road, Zhangye Department Store, Hexi Department Store and so on. These large shopping malls will provide you with numerous kinds of high-quality commodities, together with delicious food, splendid handicrafts and thoughtful services. They will be the ideal places for you to go for both leisure and shopping.
Our local experts are always ready to create you a hassle-free tour. Get an authentic experience by contacting one of our travel advisors.