Zhangye Transport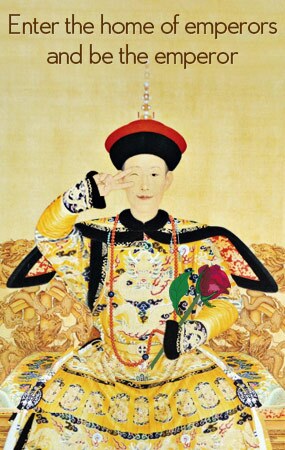 Zhangye may no longer be as popular as Beijing or Shanghai, but a long time ago it played a significant role in the country's history, primarily because of its location: it used to be part of Silk Road and is said to be the birthplace of Kublai Khan.

Railway

Zhangye has its own railway station, which forms part of the Lanzhou-Xinjiang Line. It travels around 45 times in a day. It is currently being handled by the Ministry of Railways. The station is characterized by its low-level tracks and a footbridge that brings passengers to a platform in an island. Considered as one of the longest lines, the Lanzhou-Xinjiang covers almost 2,000 kilometers. The main railway station begins at Lanzhou then travels through Wuwei South, Wuwei, Jinchang, and then to Zhangye. From Zhangye, it proceeds to Qingshui.

You can also visit Zhangye from Beijing. There are two available schedules you can choose from: 10:00 a.m. in Beijing West and 3:18 p.m. in Beijing. Travel time is pretty long, and it's possible that you're going to spend overnight onboard.

Buses

There are three known bus stations in Zhangye. These are the South, East, and West. The South Bus Station is located in Huaicheng South Road; the buses are intended for long-distance travel that takes around 10 to 12 hours. The places covered can include Xining, Lanzhou, Dunhuang and Jiayuguan. Travel time from Zhangye to Mati Si is around 3 hours maximum.

The East Bus Station is close to the South Bus Station. It has fewer coverage than the latter: Yinchuan, Lanzou, and Wuwei. Lastly, you have West Bus Station with routes to Xining and Zhangye Danxia Scenic Area, which is roughly 1.5 hours away from the station.

You can also find some special buses that mainly cater to tourists. They are often tied to certain travel agencies and can take you to various scenic stops within the city.

Air

Zhangye has its own airport called Zhangye Ganzhou Airport. It has an IATA code of YZY. Unlike the other airports in the country, this one serves two types of people: civilians and the military. This then serves as an air base in the province of Gansu. It is about 25 kilometers away from the business and entertainment district of the city. The airport is rather small, with only a runway with a length of 3,000 meters. In the next 5 to 6 years, it's expected to accommodate at least 240,000 passengers and more than a thousand tons of freight on a yearly basis. So far, two airlines fly regularly to the airport. These are China Express Airlines and Tianjin Airlines from Xi'an.

Other airports such as Jingchang Jinchuan Airport, Xining Caojiabao Airport, and Jiayugan Airport are more than 200 kilometers away.

Taxis

If you are looking for comfort and convenience when it comes to traveling around Zhangye, you're better off riding a taxi. Fortunately, the city has a lot of it, so you shouldn't have a lot of problems flagging one. Moreover, they can take you to many different destinations, including those sceneries that may no longer be served by tourist buses and other modes of transport.
Taxis are also open to sharing—that is, it's possible to travel with strangers onboard. Taxi rates are pretty cheap compared to those of big cities such as Beijing and Shanghai. The starting rate is about CNY4. The increase depends on the distance. If it's more than 10 kilometers, you pay CNY1.5 more for every kilometer covered. If it's less than 10 but more than 3 kilometers, the charge is CNY1 per kilometer.
Our local experts are always ready to create you a hassle-free tour. Get an authentic experience by contacting one of our travel advisors.