Zhangzhou Shopping
Zhangzhou Local Products:
Eight Treasure Inkpad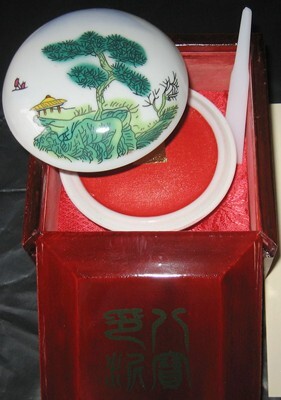 It is a treasure in the study room. The inkpad is made from eight valuable materials, such as pearl, plum piece and mint. It is bright in color and is very fragrant. It does not blend after putting into water and still leaves mark after putting into fire. It does not seep in summer and does not freeze in winter. The inkpad is very welcome among China and foreign calligraphers and painters and has the reputation of "Outstanding goods in China, More precious than pearls".
Puppet Head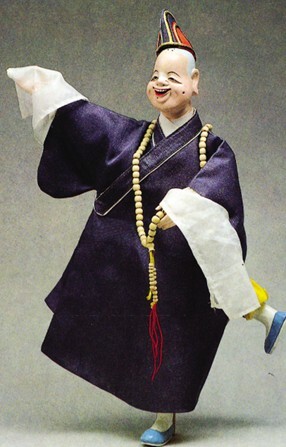 Famous handcraft in Zhangzhou. It is cut and polished elaborately by the artists from the camphorwood. The puppet head is not only the prop for a puppet show, but also excellence in folk art. The puppet head is very popular for China and foreign tourists.
Ming Ginger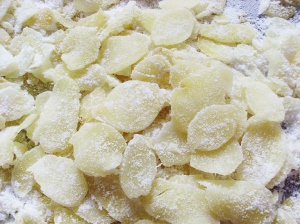 Being precious tea-mate and officinal, the Changtai Ming Ginger has won fame both home and abroad. The varieties include sliced ginger, julienne ginger, ginger pill, ginger cubes and so on. The finished product is clear and bright, looks like frosted. The ginger has the function of adjusting body circulation, eliminating sputum, ease the asthma, driving away cold, improve the spleen and stimulate the appetite. So it is sold to many courtiers in Southeast Asia.
Pillow Cake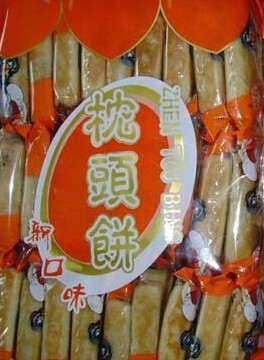 As a specialty in Pinghe, the pillow cake has a history of more than 400 years. It is made of refined flour, high grade lard, wax gourd, maltose, tangerine skin, shallot, and many other materials. It is named pillow cake because its appearance is quite similar to a pillow. Since the cake is unique, small and fragrant, it is often used for presents.
Dried Longan Pulp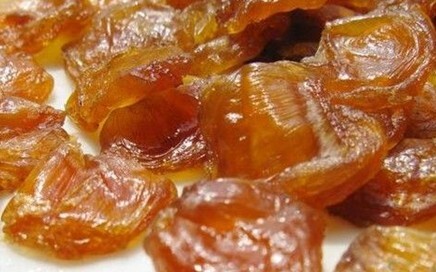 It is made of fresh longan by drying after taking away the pit. The dried longan pulp is very nutritious and is high-grade tonic for nourishing the body. It is a kind of indispensable tonic for women after childbirth.
Shell Lacquer Painting Plaque
Originally created by Dongshan Longyou Tourism Craftworks Company Limited, this product is elaborately manufactured by engraving on collected shells according to their natural color, luster, texture and shape after a series of working procedures like design, polish, carving, coloring and pasting. There is a good assortment of the products with novel styles. The shell plaque take on such a strikingly natural look that they have find favor in the restaurants, hotels and tourists.
Pientzehuang
It is a kind of rare medicine exclusively produced by Zhangzhou Pharmaceutical Factory. Its Chinese name has the meaning of one piece of tablet can diminish inflammation and ease the pain. It is made from some rare medicinal herbs, including muskiness, bezoars, snake gallbladders, pseudo-ginseng etc. It has distinct curative effect in curing pain and fever caused by acute and chronic hepatitis, various wound of gun, fracture and burn, abscess, unknown turgescence and any other inflammations.
Zhangzhou Shops and Stores: