Zhengzhou Shopping
Zhengzhou Local Products:
Xinmi Jade Carving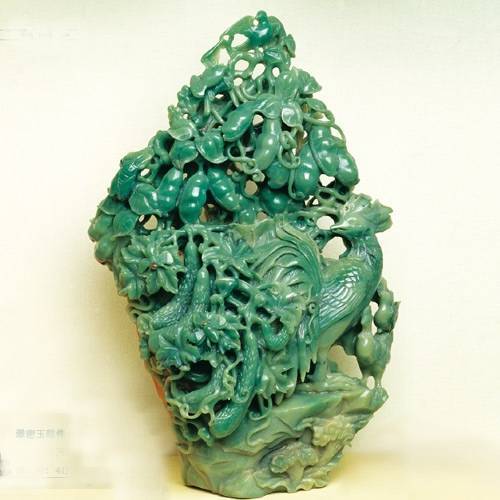 Xinmi Jade Carving is made in Xinmi City. Xinmi Jade is emerald green, lustrous and translucent with a hard quality. It has always been judged the top-grade jade carving by experts. It enjoys the fame as Henan Jade. The art of jade carving has a history of more than 3,000 years in Xinmi City. Early in the Tang Dynasty, it has been rated as the tribute. In recently years, a lot of jade carving products have won awards from the state, province or ministries. There are scores of breeds of the jade carving now, including Cui, Mubianshi, Duyu and Xiuyu. They all enjoy a fast sale in dozens of countries or regions of Southeast Asia, West Europe and North America.
Mixian Honeysuckle
The Mixian Honeysuckle is produced in Xinmi City. It's a kind of famous and precious Chinese medicinal herb. Its root, stem and leaves can all be used as medicine. Its flower is the most valuable. It has the function of clearing away heat and expelling Miasma. At the National Honeysuckle Valuation Meeting organized by the State Medicine Administration in 1980, the Mixian Honeysuckle ranked first in China for its long flower, hard stubble, good color, pure substance, strong taste and delicate fragrance. Thus it was identified as the top-grade honeysuckle.
Xingyang Dried Persimmon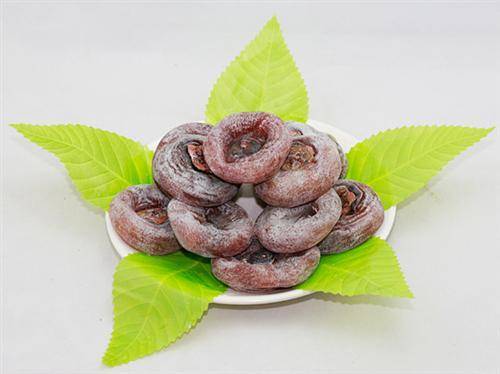 The Xingyang Dried Persimmon is a famous traditional produce in Xingyang. Its characterized by whiter powder on the surface, corelessness, soft pulp, sweetness, and being easy in storage and transport. It has very high nutritional value. Every 100 grams of persimmon contains 16 milligams of Vitamin C, 11 grams of carbohydrate and 0.7 gram of protein. The white powder on the surface can also be used as medicine. Up to now, it has entered the international markets like Southeastern Asia and Japan.
Yellow River Inkstone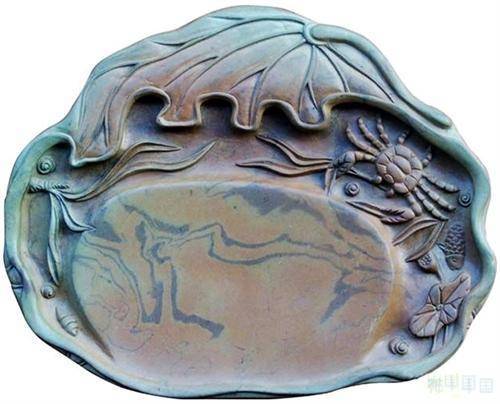 The Yellow River Inkstone is made from the earth deposited in the Yellow River. After being fumed and steamed with many valuable herbs, it's carved artificially. It's one of the four famous inkstones that have been used by calligraphers and artists over the centuries. It has a hard and fine texture with various colors. It's a new type of inkstone, which combines health care, practicality and appreciation into one body. Many sets of inkstone like An Old Man on His Birthday, Dragon and Phoenix, the Yellow River Girl and Landscape of China which have been made in recent years have enjoy a good reputation at home and abroad.
Zhengzhou Shops and Stores:
Recommended Tours: