Qidengge Temple (named Baizhuanji in Chinese) Is located at the foot of the Feilai Temple, which is 10 kilometers from the Deqen county seat. Feilai Temple means Guibading Temple in Tibetan. Legend has it that the temple was built by Sakyamuni Buddha who flew to the temple location from Tibet. This is the place for Tibetans to pay homage to the sacred mountains and it is said that circumambulators must get the key in Qidengge. Circumambulators who are in inside circumambulation must get the key for the Yongzongbajiu Temple on the bank of the Lancang River as well as the the key in Qidengge. In recent years,various Buddhist activities have been held at the Wulongding Culture Square and Feilai Temple. There are two location in the Deqen county seat for tourists to view the sacred mountains. One is 8 kilometers from Deqen and the other being the Feilai Temple. Most travelers and photo-lovers choose to gather in this location. Every morning, travelers are blessed with the dazzling scene of the sun rising over snow covered mountains. There is convenient parking and accommodations at Deqen are a perfect place to view the mountains. Further more, the Tibetan breakfast served by hotels is a very delicious start to your day.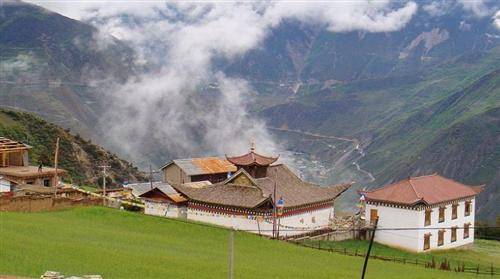 Feilaisi Monastery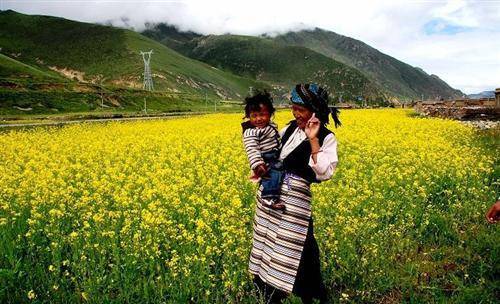 Tibetan Woman
Solo Adventure Tips:
Location:

How to Get There?
How to get there: By scheduled bus from Deqen to Mingyong Village at 16:30 every day at the Bus Station and get off at Feilai Temple midway; or by charter bus from Deqen county seat, the 20-minute trip costs RMB20 t0 RMB30.
Ticket Price:

Opening Hours:

More Tips:

Information accuracy:
We try to make the information on China Travel accurate when we write/edit it. If you find any outdated information, please inform us.