Meili Snow Mountain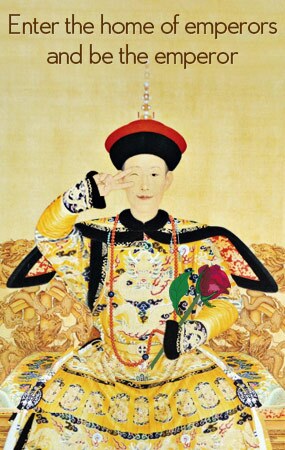 Meili Snow Mountain (aka Kawa Karpo) – in reality, a multi-peaked mountain range – is located in the western section of Deqin County, Yunnan Province, on the border with Tibet Autonomous Region. Apart from its top, which is snow-capped year round (whence the name), Meili Snow Mountain is characterized by the usual four distinct seasons. Between the mountain's foot and summit are several zones of plant distributions, from a flower-studded tropical zone near the base of the mountain to a frigid zone that comprises the mountain's snow-capped peaks, with intermediate and transitional zones in between. Meili Snow Mountain is also a one-of-a-kind habitat for several endangered species (among them: snow leopards, clouded leopards, Asiatic black bears and red pandas), which is why The Nature Conservancy has chosen to throw its support behind Meili Snow Mountain.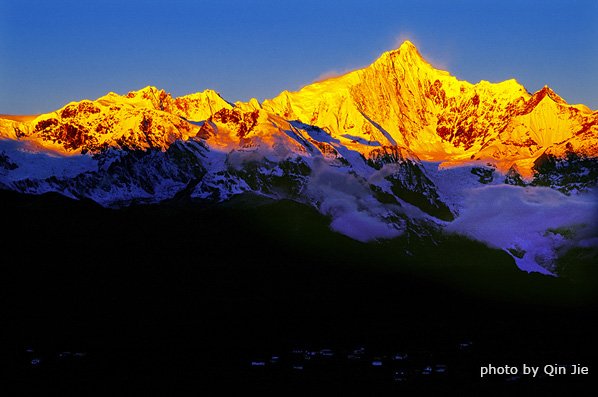 Meili Snow Mountain
Meili Snow Mountain has 13 peaks boasting an average peak height of 6000 meters above sea level. The highest peak, Kagebo, reaches 6740 meters above sea level, the highest peak in Yunnan Province. Since all of Meili Snow Mountain's peaks are quite high (they are often either mist-enshrouded or covered in clouds), the mountain – or rather, mountain range – is also called Taizi Shisan Feng, or "13 Princely Peaks". As part of the same belt of mountains that stretches both north and south, Meili Snow Mountain connects with Mount Adongeni of Tibet Autonomous Region to the north, and with Biluo Snow Mountain farther to the south in Yunnan Province.

Meili Snow Mountain is a sacred place, a place of pilgrimage for Tibetan Buddhists, for whom the mountain is the first of the eight great divine mountains in the Tibetan region. To the locals who live near the mountain, Kawa Karpo is the residence of their guardian deity, and they subscribe to the belief that if the mountain is ever climbed by man, their guardian deity will abandon it, with catastrophic consequences for the locals who inhabit the villages in the valleys below. Religious beliefs notwithstanding, several attempts have been made, none successfully, to scale Kagebo.
The first team to try, in 1902, was British. This was followed, equally unsuccessfully, by American, Japanese, and Chinese teams, all of whom also failed. A combined Chinese and Japanese team tried to reach the summit of Kagebo in 1991, but the expedition ended in tragedy: the entire team perished in an accident, their remains not discovered until years later, in 1998. The many failed attempts to climb Kagebo have – quite understandably – only reinforced the religious beliefs that the local Tibetans attach to their sacred mountain. 
Each year in late autumn and early winter, Tibetan-Buddhist pilgrims flock to Meili Snow Mountain from neighboring Sichuan Province, Tibet Autonomous Region, and even Qinghai and Gansu Provinces, some travelling hundreds of kilometers to pay homage to the sacred mountain. They spend one to two weeks in a pilgrimmage around the mountain (a process termed "circumambulation" by the adherents who participate), ritualistically prostrating themselves in reverence at certain key localities. On each Goat Year of the Tibetan Calendar, the number of "circumambulators" increases a hundredfold.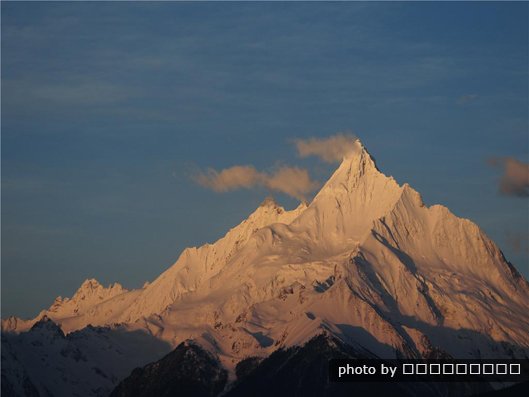 Solo Adventure Tips:
Location:

How to Get There?


1) By plane: One can fly directly to Shangri-la (Zhongdian) from a number of cities, and then take a local bus to Feilai Temple in Deqin County, which is the best jumping off point to view Meili Snow Mountain. One can also fly to Shangri-la via Kunming, then take a public bus to Feilai Temple. Alternatively, one can fly to Kunming and take a charter bus (a 5-6 hour trip) to Feilai Temple.

2) By scheduled bus: There are regular bus routes to Feilai Temple from a number of nearby villages: Kunming, Dali, Lijiang (albeit, via Shangri-la), and Shangri-la itself.

3) By charter bus: One of the easiest ways to get to Feilai Temple is to take a charter a bus. A number of even easier ways to get to Feilai Temple is to hire a minibus, a car, or a cross-country jeep – they are available everywhere.
Ticket Price:

Opening Hours:

More Tips:


1) Feilai Temple, the best vantage point from which to view Meili Snow Mountain, is 10 kilometers from the Deqin County seat. Tourists can make the 10-kilometer trip by a variety of motorized means, or go there on foot. The weather in the vicinity of Meili Snow Mountain is highly changeable. In general, the rainy season is July to August. A down-filled coat can be rented for 20 yuan (with an additional, refundable 100 yuan deposit). An oxygen bag, for those who feel they might need it (the best advice, if one feels that one might need it, would be to abandon the idea of viewing the mountain from the vantage point of Feilai Temple), is available for the same price/ refundable deposit.

2) The best time for visiting the beautiful scenery of Meili Snow Mountain is from January to May. It is difficult to see the mountain in its entirety during summer and autumn, due to heavy cloud cover or mists, but if one is in the area anyway, then try at various times of the day. For example, mists can burn off later in the day, while ordinary cloud cover may first blanket the mountain later in the day, so, depending on whether one or the other is present, one can proceed accordingly (if both are present, well,... shucks!).

The second-best place to view Meili Snow Mountain is Crown Prince Temple on the Mingyong Glacier. To get there, take a regular bus to Deqin (the Shangri-la County seat), which costs 40 yuan. Or, one can get to Crown Prince Temple by charter bus from Xiali. The round-trip fare is a whopping 500 yuan, however.

You are better off viewing the mountain from Feilai Temple, and the charter bus from Deqin to the temple is not disastrously expensive. The very best way to enjoy the area – not just the mountain – is to get yourself to Shangri-la by whatever means is handy for you (it depends on your departure location of course), then take the charter bus to Feilai Temple. The charter bus trip offers you a fantastic view of the passing scenery through enchanting villages such as Nixi and Bengzilan, and past Dongzhulin Monastery as well as Baimang Snow Mountain, and finally, past Mingyong Glacier before depositing you at Feilai Temple. If you are in the vicinity of Feilai Temple at dusk, you will be able, weather permitting, to behold the sun go down behind Meili Snow Mountain.

When taking a charter bus, do remember to bargain with the driver, and make sure he understands your destination and agrees to the specific touring route of your choice before engaging a charter bus. In the off-season the round-trip fare for a Santana charter bus will set you back about 400 yuan.

If you would like to combine a trip to Meili Snow Mountain with a visit to Mingyong Glacier, then proceed as follows: after viewing Meili Snow Mountain from Feilai Temple (see the above options for how to get to Feilai Temple), take a charter bus on to Bucun Village across the Lancangjiang River, then on foot from Bucun Village to Mingyong Village, where you can view the glacier of the same name. Alternatively, you can rent a cross-country jeep and take it all the way to Mingyong Village.

3) Accommodations: a bed at Deqin hostel costs 20-40 yuan; at Feilai Temple, 25 yuan.

4) To circumambulate Meili Snow Mountain:

Inner Circle (6 Days)

Day 1 – Proceed from Shangri-la to Deqin, where you will spend the night, passing through Bengzilan and past Dongzhulin Temple (187 kilometers); Day 2 – Proceed from Deqin to Mingyong Glacier (70 kilometers), overnighting at Mingyong Village; Day 3 – Proceed from Mingyong Village to Xidang Village by bus, then on to Yubeng Village on horseback, or on foot, overnighting at Yubeng Village; Day 4 – Spend the day in Rest & Recuperation at Yubeng Village (you are also resting up for challenging Day 5), possibly exploring the village a bit, and overnighting there again; Day 5 – Trek over Yubeng Mountain back to Xidang, then take the bus back to Deqin, where you overnight; Day 6 - Return to Shangri-la from Deqin by bus, immensely satisfied with yourself.

Outer Circle (13 Days)

Since this is a pilgrimmage for the hardy, which leaves out most of us, we will skip most of the details here. Rest assured that you can obtain a detailed itinerary, replete with map, of the Outer Circle circumambulation route at any hotel in the area, or at the Tourist Bureau in Shangri-la. Note as well that the Outer Circle route is generally not via roads – at least not via paved roads – and since the terrain can be muddy and fraught with landslides or heavy snows in some places (in some areas, the pilgrimmage may be held up by landslides that recur each year during July and August, and in the winter – from January through March – the pilgrimmage can be temporarily blocked in some areas by heavy snow), it is absolutely advisable to make this pilgrimmage on horseback. If you make it back to Shangri-la, you will surely be happier with yourself than were Mitch and Phil in the Hollywood film, City Slickers!
Our local experts are always ready to create you a hassle-free tour. Get an authentic experience by contacting one of our travel advisors.