Zhongdian Transport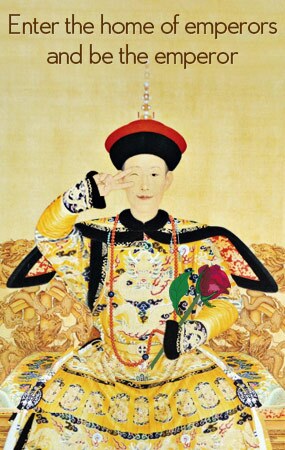 Shangri-la  Airport: Covering an area of 225 hectares, it is one of the biggest airports in the northwest of Yunnan Province. Shangri-La Airport offers Flights to Kunming, Chengdu, Lhasa , Guangzhou and Shenzhen g. Modernized Shangri-la Airport is a 24-hour airport inside the Yunnan Province with its geology, geomorphology, climatic conditions all being suitable. It is the air corridor flying to Kunming, Tibet and Southern Asia countries.
Address:Diqing city Yunnnan province
Tel:86 887 8229916  
Diqing Civil Airport:Located in Gezanba, it is one of the biggest airports in the northwest of the Yunnan Province. Airplane for flight is Boeing737 and 700 aircraft.
Airport can reach Lhasa, Chengdu, Beijing (via Kunming), Shanghai , Shenzheng(via Guiyang ), Guangzhou, Kunming and Xishuangbanna.
Airport Information Tel:0887-8229901
Highways are main means of transportation for tourists to get to the Diqing Tibetan Autonomous Prefecture. Diqing connects Yunnan , Sichuan and Tibet, network of communication lines is formed with Yunnan-Tibet highway, Sichuan-Tibet highway and Kangding-Tibet being main roads. In a word, it is convenient for tourists to go to tourist attractions in Shangri-la by highway, but some scenic spots such as Bitahai Lake, tourists have to get there on horseback.
From Kunming to Shangri-la 
The mileage from Kunming to Shangri-la is 720 kilometers, via Zhuxiong and Dali. Tourists can go directly to the Zhongding county seat by high-speed passenger bus in Kunming Passenger Transport Bus Station(No60 Beijing Road, next to Jinhua Hotel, Telephone: 0871-3511534、0871-3511309).It will take 12 hours to get to the destination and costs RMB145.The bus starts at 6:00am and 18:00pm.every day. 
In addition, there are also passenger buses to the Zhongdian county seat in Kunming West Passenger Transport Station(Tele::08715326258)and Kunming South Passenger Transport Station(Tele:08713544574)
South Passenger Transport Station to Zhongdian,deluxe bus, starting time:  8:20 
West Passenger Transport Station to Zhongdian, deluxe bus, starting time: 9:00
Huatupo to Zhongdian,sleeping bus, buses are available at 15:00-19:00 
From Lijiang to Shangri-la   
The mileage from Lijiang to Shangri-la is about 187 kilometers, there are 3-5 scheduled buses from 7:00-15:00 every day. The fee is RMB25.
Attention: 
The highway from Lijiang to Shangri-la is under repaired now, if tourists choose to go by bus from Lijiang, it will have to make a detour, the route is following : Lijiang-Qiaotou-Liren-Jinjiang-Shangjiang-Lixi-Shangri-la. It will take 7 hours. When the highway opens to the traffic, it will take only 3 hours from lijiang to Zhongdian.
From Dali to Shangri-la 
The mileage from Dali to Shangri-la is about 300 kilometers. It costs RMB35 from Dali to Zhongdian by mini-bus. 
From Panzhihua Sichuan to Shangri-la
The mileage from Panzhihua to Shangri-la is about 470 kilometers, there are several scheduled buses from Panzhihua(Jinjiang )Transport Station to Zhongdian. It costs RMB90 for sleeping bus and RMB60 for hard seat. 
Zhongdian Long-distance Bus Station:Middle Section of Zhangzheng Road  Tel:0887-8223501 
Highway 
From Shangri-la to Deqen  
There are 4 scheduled buses from Zhongdian Bus Station(0887-8223501)to Deqen every morning:7:20,8:20,9:20,12:00,it will take 5、6 hours and costs RMB 33. Lunch is offered at Benzilan during the trip. The scenery along the road is extremely beautiful, tourists can enjoy the scenery of Napahai Lake, Jinsha River Grand Gorge, Benzhilan, Dongzhuling Monastery and Baimang Snow Mountain. 
The last scheduled bus from Deqen to Shangri-la is 3:00pm.
Telephone of DeQen Long-distance Bus Station:0887-8412115 (Shangri-la 81km  Benzilan 23km Dongzhuling Monastery 44km Baimang Snow Mountain 35km Deqen)
From Deqen to Mingyong Glacier、Xidang Village 
There are scheduled buses from Deqen Bus Station to Mingyong Glacier every day(Via the Feilai Temple), one-hour trip and costs RMB13.Also, buses are available to Xidang Village.( a must-be road to Yubeng village)
Taxi  
RMB5 in the city and RMB15 to the airport. 
Attention:Since scenic spots in Shangri-la is far away from each other and timetable for scheduled buses sometimes will be changed, please get clear information from the local bus station before setting forth, including timetable for scheduled buses and road condition etc. Please make sure the rate if going by a charter bus.
Our local experts are always ready to create you a hassle-free tour. Get an authentic experience by contacting one of our travel advisors.